One of the most annoying things about a Windows computer is having to install updates regularly. Sometimes,, you get a notification of available updates pending installation, but most of the time, users are taken by surprise when they see the "Getting Windows ready. Don't turn off your computer" notification. Although we understand that these updates are critical for the smooth and efficient operation of our Windows computers, we can't help getting frustrated because of the hassle these updates cause.
But what's more frustrating is when these updates fail to complete or get stuck somewhere in the process. One of the issues that users are likely to encounter is the Windows 10/11 error code 0x80240fff. When this error pops, the update process gets halted and the available updates are not installed, leaving your computer vulnerable.
This guide will discuss what the Windows 10/11 error code 0x80240fff is, what factors trigger it, and various methods to resolve this error.
What Is the Error Code 0x80240fff in Windows 10/11?
It can be irritating when Windows 10/11 won't update due to the error code 0x80240fff. This means that something is preventing the operating system from searching for new updates so Windows users cannot download and install them.
The Windows 10/11 error code 0x80240fff is often accompanied by the following error message:
"There were some problems installing updates, but we'll try again later. If you keep seeing this and want to search the web or contact support for information, this may help: (0x80240fff)."
The user has the option to Retry searching for available updates or click the Advanced options link for more information.
What Causes the Windows 10/11 Error Code 0x80240fff?
There are a lot of factors at play behind any Windows update, and failure of any of these factors can affect the update process. So when you encounter the error code 0x80240fff, it is important to check out these elements to understand where the problem lies. Here are some of the causes of the error code 0x80240fff in Windows 10/11:
An overactive or malfunctioning firewall
Slow or unreliable internet connection
Corrupted file system
Damaged Windows Update service
Outdated operating system
According to user reports, this error is commonly encountered by users running build 10240 and is related to the Windows Update server itself. Microsoft is yet to fix the server issue so build 10240 users have no choice but to turn to some workarounds, such as the ones listed below.
How to Fix the Error Code 0x80240fff in Windows 10/11
There is no absolute fix to Windows Update errors such as 0x80240fff. It is a matter of doing trial and error to find the right solution to your problem. To increase the chances of success, it is critical to do some basic housekeeping first to ensure that no other issue will crop up. Try some of the steps below:
Turn off your firewall temporarily while installing the updates. An overactive firewall might prevent updates from being downloaded to your computer.
Switch to a wired connection or a different network, if possible.
Remove junk files from your computer using Outbyte PC Repair. These junk files could be interfering with the update process,, so you need to do some cleaning from time to time.
If the above steps are not enough to deal with the error code 0x80240fff, proceed with the solutions below:
Solution 1: Turn On the Defer Upgrades Option.
If your computer is running the Windows 10/11 Pro, Enterprise, or Education editions, this method will most likely get rid of the Windows Update error you are encountering. This feature is only available for business users, though.
The Defer Upgrades feature delays all feature upgrades for months but allows security updates to be installed. This feature was designed for users who want to wait for some time before getting new features on their computers. This option is turned off by default, so you need to enable it to fix the error code 0x80240fff in Windows 10/11.
To switch on the Defer Upgrades feature, follow the steps below:
Press the Windows + I buttons on your keyboard to launch Settings.
Click the Update & security option.
From the left menu, choose Windows Update, then click Advanced options in the right pane.
Tick off Defer upgrades. If the option is already ticked off, uncheck it first then tick it off again.
Close the window and restart your computer for the new settings to apply. After restarting, try downloading new updates to check if the error 0x80240fff has been resolved.
Solution 2: Run the Windows Update Troubleshooter.
This method is for those computers running Windows versions that do not have the Defer Upgrades option, particularly Windows Home users. The troubleshooter is designed to fix common Windows Update errors, including the error code 0x80240fff.
The Windows Update troubleshooter checks your internet connectivity, network adapter functionality, and the Windows Update service. To run the troubleshooter, follow the instructions below:
In the search box beside the Start menu, type in troubleshoot, then click Troubleshoot settings from the search results.
From the left menu, click Troubleshoot.
Click Windows Update from the right window to scan for Windows Update errors.
Click the Run the troubleshooter button.
The troubleshooter will automatically scan your computer for problems related to Windows Update and resolve them if possible.
Solution 3. Restart BITS and other Windows Update Components.
The Background Intelligent Transfer Services or BITS, Windows Update service, and Cryptographic service, are the components that manage the downloading and installation of Windows updates. Any error encountered by any of these components can lead to an update failure.
There are two ways to reset these components. Your first option is to open the Services window through the Run dialog. Press Windows key + R, then type in services.msc in the dialog box. Look for the BITS, Windows Update, and Cryptographic services in the list and restart them one by one.
The second option requires using the Command Prompt. Type in Command Prompt in the search box beside the Start button. Right-click on Command Prompt from the search results and choose Run as administrator. In the Command Prompt window, type in the following commands, followed by Enter after each line:
net stop bits
net stop wuauserv
net stop appidsvc
net stop cryptsvc
You might also need to delete cache files from your computer by running these commands one at a time:
Del "%ALLUSERSPROFILE%\Application Data\Microsoft\Network\Downloader\*.*"
rmdir %systemroot%\SoftwareDistribution /S /Q
rmdir %systemroot%\system32\catroot2 /S /Q
While you're at it, reset your network configurations as well to ensure that your internet is not the problem. Run the commands below:
netsh winsock reset
netsh winsock reset proxy
Once everything is ready, restart the BITS, Windows Update, and Cryptographic services by entering the command lines below:
net start bits
net start wuauserv
net start appidsvc
net start cryptsvc
Restart your computer and see if this solution worked.
Solution 4. Replace Any Corrupted System File.
If the Windows 10/11 error code 0x80240fff is caused by a corrupted system file, the best way to fix this is by deleting that damaged system file and replace it with a working one. You can achieve this by using the System File Checker or SFC tool.
To run the SFC tool, follow the steps here:
Type command prompt into the Start search box.
Right-click on Command Prompt from the results, then click Run as administrator.
In the Command Prompt window, type in the following command, followed by Enter: sfc /scannow
Wait for the tool to finish scanning the integrity of the entire system files and fixing the corrupted ones.
You might also need to run the DISM command to fix other corrupted registry or system files. To do this, run the following command in the Command Prompt window:
dism /online /cleanup-image /restore health
Once the DISM tool has finished restoring your system's health, restart your computer and check whether the Windows Update error has been fixed.
Solution 5: Perform an In-Place Upgrade.
If the solutions above don't work, your last option is to perform an in-place upgrade to help resolve your system troubles. To do this:
Download the Media Creation Tool from Microsoft's website.
After downloading, you'll be asked what to do with the file. Click Run.
Click Yes once the confirmation message appears, then accept the Terms.
Tick off Upgrade this PC Now > Next.
Click Install.
The installation will then proceed automatically. Sign into your account and configure your upgraded Windows 10/11 system.
Wrapping Up
The Windows 10/11 error code 0x80240fff can be quite a headache, especially if you're running build 10240 since the problem lies with Windows' servers and there's nothing much you can do about it. If you've encountered this error while trying to install a feature upgrade, you can try the solutions above by working down the list until you find one that works for you. If nothing works, you can try the nuclear solution by doing an in-place Windows 10/11 upgrade for a fresh start.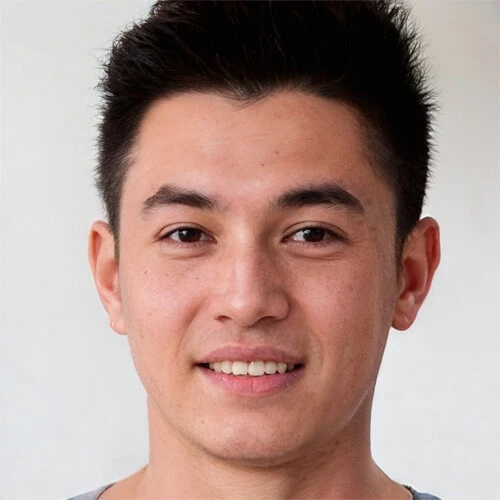 Vic is a search engine optimization expert, helping to optimize websites to make them more user-friendly. He's been in the industry for more than 10 years, and his work speaks a lot about his experience and expertise in the IT and digital marketing fields. 
Vic is the one in charge of keeping our website running smoothly and efficiently, to make sure that our readers have a wonderful experience while visiting the website. He's good at troubleshooting errors and fixing Windows issues that come up either when playing games or working on the computer. 
Vic is a certified gadget freak who feels the need to surround himself with cutting-edge technology. And this passion has helped him a lot in creating content that informs and guides users on using and troubleshooting the latest technology. He is an avid researcher who is always hungry for the latest news and updates on the most cutting-edge technology.