Windows Activation is an important system process because it verifies the authenticity of the copy of the Windows OS installed on your computer. It also ensures that your copy of Windows has not been used on more computers than what Microsoft allows. Users are given a 25-character product key for the activation.
If you fail to activate your Windows operating system, you will get a watermark at the bottom right corner of your screen saying that says:
Activate Windows
Go to Settings to activate Windows.
You also won't get access to personalization settings, such as changing wallpapers, lock screen features, and accent colors. You will also have restricted access to Microsoft products like Microsoft Office. Although you can continue to use an unactivated Windows installation, some updates will not be available after some time, putting your computer and your data at risk. Hence, activating your Windows OS is highly recommended.
Windows Product Activation should be an uncomplicated process. All you need to do is go to Settings and enter your 25-character product key. But because of some factors, some users are getting the Windows 10/11 activation error 0xc004f050 when using the Activation wizard.
What Is the Error Code 0xc004f050?
The error code 0xc004f050 on Windows 10/11 occurs when activating a Windows installation using a product key. This usually happens when users upgrade to Windows 10/11 from Windows 7 or 8, then use the Windows Activation wizard to activate the newly installed OS. Upgrading to Windows 10/11 is free, but you need to have a genuine copy of Windows 7 or 8 to get a digital entitlement. Otherwise, you need to input a Windows 10/11 product key to activate your new system. And this is where the error code 0xc004f050 often occurs.
The Windows 10 activation error 0xc004f050 is usually accompanied by the following notification:
An error has occurred
Code: 0xC004F050
Description:
The Software Licensing Service reported that the product key is invalid
Getting this error means that the activation has failed. You can try other activation methods or fix this error first before trying again.
What Causes the Activation Error 0xc004f050 on Windows 10/11?
There are many elements that could trigger the Windows 10/11 activation error 0xc004f050. If the product key you are using is invalid in the first place, then you'll definitely get an error. An expired and incorrectly signed product will also produce the same result. You should use a valid Windows 10/11 product key or buy a new one if it has exceeded the allowed number of installations.
It is also possible that the activation servers were busy when you tried activating. If you upgraded from a genuine Windows 7 or 8, the newly installed Windows 10/11 should be automatically activated. If not, you need to click Activate and try again.
Major hardware changes could also get in the way of the activation process. For example, replacing the motherboard wipes the hardware ID associated with a legitimate Windows 7 or 8 OS. When you upgrade to Windows 10/11, Windows Activation will look for that hardware ID to make sure that you are installing Windows 10/11 on the same device. Failing to detect the hardware ID will cause the activation process to fail.
How to Fix the Windows 10/11 Activation Error 0xc004f050
Fixing the error code 0xc004f050 is a complicated process which cannot be fixed in a few minutes. Before you try any of the fixes below, make sure to do some basic troubleshooting first.
Check your internet connection. Windows activation requires a stable internet connection as it connects to Microsoft's servers. When the connection gets interrupted, errors, such as 0xc004f050 will occur.
Try the activation process at different times of the day. If the Windows server is busy, activating multiple times will increase your chances of getting through the busy servers somehow.
Optimize your PC. Close all apps that are needed and remove all junk files using to ensure that nothing interferes with the activation process.
Restart your computer to refresh your system.
Once you've completed these steps, then you're ready to deal with the activation error 0xc004f050.
Fix #1: Use the Change Product Key Tool.
If direct activation does not work, you can try replacing the product key instead using the Change Product Key feature.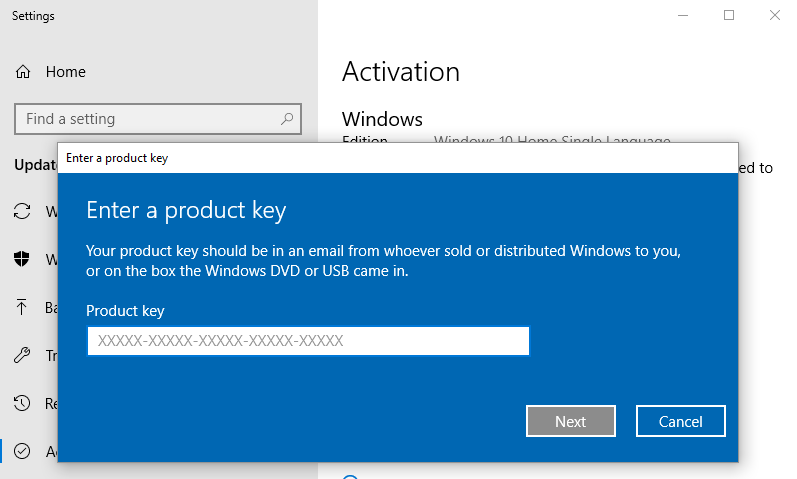 To do this:
Launch File Explorer and click This PC.
Click System Properties from the toolbar at the top of the window.
Scroll down and click Change product key or upgrade your edition of Windows.
Click the Change product key link.
Type in your valid product key in the window that pops up.
Click Next, then follow the on-screen instructions to complete the process.
If there are no hiccups, you should be able to activate Windows 10/11 successfully using this process.
Fix #2: Use the Activation Troubleshooter.
This built-in troubleshooter was designed to fix common activation problems on Windows 10/11. Make sure that you are signed in as an administrator to be able to use this option. The Troubleshoot feature is available only if your Windows 10/11 operating system is not yet activated.
To use the troubleshooter:
Click Start, then choose Settings > Update & Security.
Click Activation, then choose Troubleshoot.
Follow the on-screen instructions to complete the process.
The troubleshooter fixes common activation problems, particularly those that were caused by hardware changes.
Fix #3: Activate via Phone.
If both activation methods above don't work, your next option would be to use Microsoft's automated telephone system to do the activation.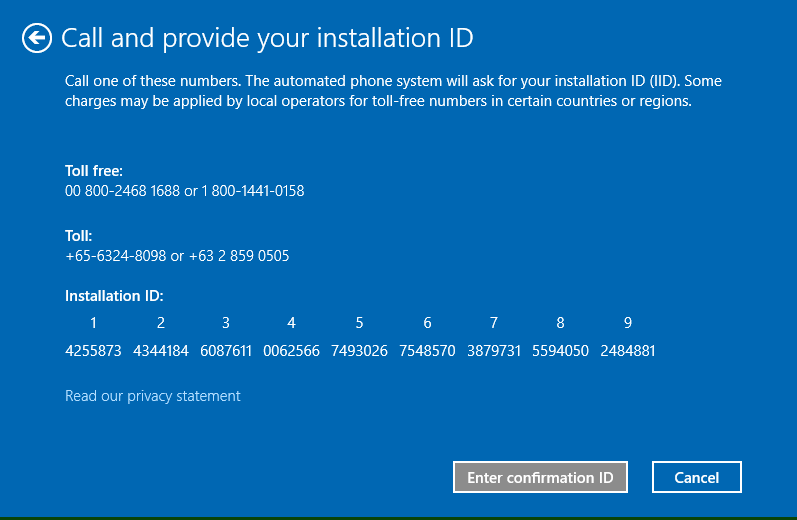 To do this:
Open Run by pressing Windows + R.
Type SLUI 4 in the dialog box, then hit OK.
Choose your country from the window that appears, then click the Next button.
You will be provided with a number to reach the Microsoft Product Activation Center.
Follow the automated menu to answer questions about the product you are trying to activate.
If the system asks whether you still need assistance, say Yes, so it can transfer you to a human operator.
Read back the Installation ID to the operator (it's on the same screen as the number you called).
Once you've read the Installation ID, you will be transferred to the automated telephone system again for your Confirmation ID.
Click Enter confirmation ID on your screen, then type in the numbers provided to you.
Click Activate Windows, and you should be all set.
Final Note
Windows Activation is generally a straightforward process, but certain factors tend to complicate things and cause the activation to fail. If you encounter Activation error 0xc004f050 on Windows 10/11, simply follow the fixes listed above to resolve any issues that might be preventing you from activating your copy of Windows 10/11 successfully.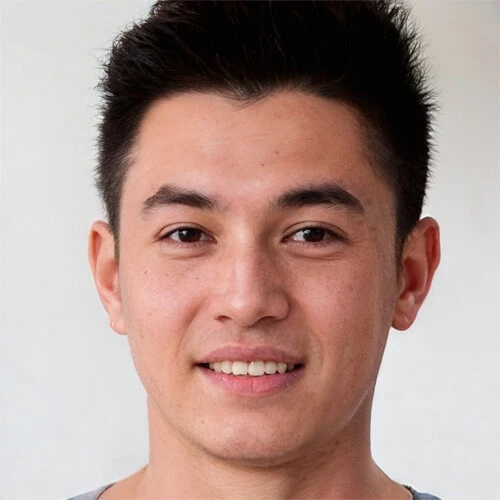 Vic is a search engine optimization expert, helping to optimize websites to make them more user-friendly. He's been in the industry for more than 10 years, and his work speaks a lot about his experience and expertise in the IT and digital marketing fields. 
Vic is the one in charge of keeping our website running smoothly and efficiently, to make sure that our readers have a wonderful experience while visiting the website. He's good at troubleshooting errors and fixing Windows issues that come up either when playing games or working on the computer. 
Vic is a certified gadget freak who feels the need to surround himself with cutting-edge technology. And this passion has helped him a lot in creating content that informs and guides users on using and troubleshooting the latest technology. He is an avid researcher who is always hungry for the latest news and updates on the most cutting-edge technology.