Have you ever felt so bored about your everyday work that you just wished that there was a way to move your files automatically from one folder to another on your Windows 10/11 device to keep things neat and organized? Well, we have good news: There is a way.
To perform this repetitive task, automation is the key. Although it is not always easy to automate a task, the power of scripting and the use of the Task Scheduler can somehow ease the process.
Now, if you want to move files from one folder to another automatically after a specified number of days, the best option you have is to use a batch script.
Move Files from One Folder to Another Using a Script
So, what is a script? It is basically a file that contains a series of commands that can be executed without the need to compile.
Using Notepad, you can create a script that moves files automatically from one folder to another. Here's how:
Open Notepad.
Paste this command:
@echo off
set X=30
set "source=C:\Source Folder"
set "destination=D:\Destination Folder"
robocopy "%source%" "%destination%" /mov /minage:%X%
exit /b
Edit the commands to suit your requirements and needs. First, change the value of This variable represents the age of the file you want to move. By default, it is set to 30, but you can change it to whatever value you want. If you want all the files that are more than 10 days old to be moved to the destination folder you specified, simply change the value of X from 30 to 10.
Now, set the path of the source Replace it with the actual path to the folder you want to move the files from. Be sure that the variable source and the actual path are still enclosed with quotes.
Lastly, set the path of the destination Replace it with the actual path to the folder you want the files to move to. Again, make sure that everything is enclosed with quotes.
Save the file with a .BAT extension.
Close Notepad.
To run the script, open the folder where you saved the .BAT file. Double-click on it, and it should automatically move your files.
Schedule the Script
As mentioned, you can manually execute the script whenever you feel the need to move files. However, if you want to automate the process, you can count on the Task Scheduler to do the job.
Here's how to use the Task Scheduler to automate the script:
Into the Search bar, input Task Scheduler.
Click Task Scheduler from the search results to open it.
Select Create Task.
Name the task and navigate to the Triggers tab.
Click New and schedule when you need to execute the script.
Go to the Action tab.
Choose New.
Click Browse and choose the script you have just created.
Hit OK to complete the task.
Enable it. Depending on the schedule you have set, the script should automatically move the files without any triggers.
Other Utilities and Programs to Use for Moving Files to Folders Automatically
True, moving files to folders automatically can be a tedious and time-consuming task, especially if you don't trust your technical skills. But the good thing is that you can use other simple utilities to automate the process.
Below, we have listed two utilities and apps you can use to neatly organize your files and move them into designated folders automatically. Check them out:
1. DropIt
DropIt is an open-source file organizing utility that works on the basis of file associations. File associations are simply the rules that users define on a certain set of files.
With a file association, a user can create filters based on name, size, date, properties, directory, content or regular expressions. In most cases, a file association is used alongside these tasks:
Copy
Compress
Move
Delete
Extract
Join
Split
Decrypt
Encrypt
Upload
Create List
Create Gallery
Create Shortcut
Ignore
Copy to Clipboard
Send by Email
Open With
You can create as many file associations as you want. You can also make different profiles and set different file associations under them. However, by default, there are seven profiles available on DropIt. Each of them plays a vital role. Some of the default profiles include Extractor, Eraser, Gallery Maker, and Archiver.
Additionally, DropIt allows you to save sets of patterns in profiles and associate a profile to certain folders. It also lets you scan and monitor folders at a defined frequency. Further, it enables you to drop files and folders on your Desktop and organize them accordingly.
2. QuickMove
QuickMove is a utility that works in the same way as DropIt. However, what sets it apart from the latter is that it only performs one specific action, which is moving files in a systematic way.
To keep the process sweet and smooth, users can create as many rules as they want. But these rules can only be created when performing a task for the first time.
Creating rules is very easy, and it does not even involve complicated steps. Since a log of actions is maintained by QuickMove, you need not worry about accidentally moving files. You can simply undo the changes from the log. If you also want to make changes to the rules, all you have to do is go to the Rules menu.
What's Next?
Now that you know how to automate the process of moving files to folders, the next thing you should do is to ensure your Windows 10/11 computer can keep up with the processes. To do this, you just need to install a trusted PC repair tool like Outbyte PC Repair.
This tool works by running a complete checkup of your system, locating speed-reducing issues and junk files. It will then sweep out and erase all sorts of junk and unnecessary files it sees. With the help of this tool, you can avoid moving junk files or malware into folders.
Which method do you think works best for you? Do you prefer creating and running a script? Or do you want to automate everything with the help of third-party utilities? Let us know below!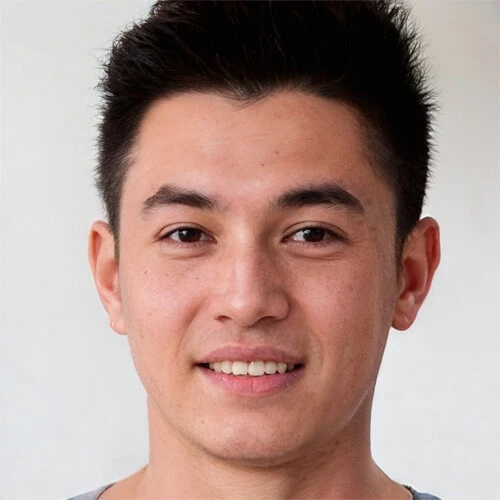 Vic is a search engine optimization expert, helping to optimize websites to make them more user-friendly. He's been in the industry for more than 10 years, and his work speaks a lot about his experience and expertise in the IT and digital marketing fields. 
Vic is the one in charge of keeping our website running smoothly and efficiently, to make sure that our readers have a wonderful experience while visiting the website. He's good at troubleshooting errors and fixing Windows issues that come up either when playing games or working on the computer. 
Vic is a certified gadget freak who feels the need to surround himself with cutting-edge technology. And this passion has helped him a lot in creating content that informs and guides users on using and troubleshooting the latest technology. He is an avid researcher who is always hungry for the latest news and updates on the most cutting-edge technology.