Reading time:
4
Minutes
Are you receiving a notification that your OneDrive is full, even though there seems to be plenty of free space? If you are, then you have come to the right place. But before we discuss everything about this issue, what is OneDrive in the first place?
What Is OneDrive?
Microsoft OneDrive is a file hosting service by Microsoft. It functions similarly to a hard drive in the cloud, but with some additional benefits. It was launched in August 2007, allowing users to save files and information in the cloud and syncing them across devices.
Even though it's created by Microsoft, it is far from perfect. In fact, some users are complaining that OneDrive is not full but are getting the OneDrive is full notification.
Why Am I Getting the OneDrive Is Full Notification?
So, why are users getting the OneDrive is full notification? Well, there are many possible reasons. But we've listed only the most common triggers below:
A buggy OneDrive version
A problematic OneDrive account
OneDrive partition has not enough space
How to Get Rid of the OneDrive Is Full Error
If you are getting the OneDrive is full notification, try the solutions below.
Solution #1: Run the OneDrive Troubleshooter utility
Here's the easiest possible fix to the problem. Microsoft has created an online utility that can be used to resolve problems with OneDrive. It's called OneDrive Troubleshooter.
To use it, you have to download the tool and run it. After that, check if the error notification still appears. Otherwise, you need to proceed to the next step.
Solution #2: Unlink and then re-link your OneDrive account
You may also try to unlink and then re-link your OneDrive account to get rid of the OneDrive is full notification. To do so, follow the steps below:
Right-click on the OneDrive icon in the taskbar and choose Settings.
Navigate to the Account tab.
Hit the Unlink This PC button.
Next, sign in to your OneDrive account using your credentials.
Choose the location of your OneDrive folder.
Hit OK to close the dialog box.
Restart your PC to apply the changes.
Solution #3: Use OneDrive's web version
If the OneDrive is full notification still keeps popping at this point, then you may try logging in with your OneDrive account using the browser version. You can do so in three easy steps.
Here's how:
Launch your favorite web browser.
Visit this website: https://www.microsoft.com/en-ww/microsoft-365/onedrive/online-cloud-storage
Enter your login credentials to start using OneDrive.
Solution #4: Make sure that the partition where OneDrive is stored has enough space
Yes, OneDrive has certain storage space requirements to be met. If you fail to comply, then there is a chance that you will come across error messages.
To check and fix OneDrive partition issues, here's how:
In the notification area, right-click on the OneDrive icon and choose Settings.
Go to the Account tab and hit the Unlink This PC button.
Provide your login credentials.
Move your local OneDrive folder to another location. Make sure to include all the documents and folders you want to sync. If there are plenty of files, note that the sync may take time to complete. If the error persists, proceed to the next solution.
Solution #5: Reset OneDrive
A complete OneDrive reset may fix most issues with OneDrive. Here's how to do it:
Into the Cortana search field, input Run and hit Enter. This will launch the Run dialog.
After that, copy-paste the following command and hit the Enter key to reset OneDrive: %localappdata%\Microsoft\OneDrive\onedrive.exe /reset
Now, you will notice that the OneDrive icon in the taskbar will disappear and show again. The process may take quite some time. Once done, OneDrive should be reset to its default state. If OneDrive's icon doesn't show again after a minute or two, launch the Run dialog once again and input this command: %localappdata%\Microsoft\OneDrive\onedrive.exe
Hit Enter.
If it still doesn't work, you may uninstall OneDrive from Windows 10/11 and download the application once again from the official OneDrive website.
Solution #6: Uninstall and reinstall OneDrive
This should be your last option. After all, downloading OneDrive again and again, and setting it up takes ample of time.
But should you really need to reinstall the application, simply do the following:
Open Settings by pressing the Windows + I keys.
Choose Apps.
Click Apps and Features.
Scroll down the list of installed apps and click OneDrive.
Hit Uninstall.
Go to the following directory path and change the UserName placeholder with the one you are using: C:\Users\UserName\AppData\Local\Microsoft\OneDrive
Once the installation is complete, check if the notification still shows.
Solution #7: Stop the notifications from Action Center
Often times, Action Center throws unnecessary notifications that only annoy users. This could also be the case with you getting the OneDrive is full notification.
To stop all action center notifications, do the following:
Into the Cortana search bar, input settings and hit Enter.
Navigate to System and select Notifications and Actions.
Select the Turn system icons on or off option.
Now, close Action Center.
Solution #8: Run a complete malware scan
Often times, malware entities mess up with your system process. As a result, random error messages are being thrown and displayed. To ensure your PC is free of these malicious threats, run a complete malware scan using Windows 10/11's inbuilt malware scanner: Windows Defender.
Now, take note that there are stronger strains of malware that may get pass through Microsoft Defender. That is why we suggest running another scan using a third-party malware scanner.
There are plenty of anti-malware solutions available online today, but not all of them are created equal. That said, make sure you make an informed choice. Download and install a legitimate and reliable antivirus solution only from reputable websites.
Conclusion
That should conclude everything. As you can see, OneDrive errors are something you shouldn't be afraid of. After all, there are solutions to get rid of them. But if you are still getting errors with OneDrive, you may reach out to Microsoft's support team.
Do you have still have questions about the OneDrive is full notification in Windows 10/11? Share them with us in the comments!
Give us some love and rate our post!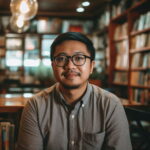 Vic is a tech enthusiast who loves to be up-to-date with the latest and greatest technology in the world. He creates content that educates and helps users with their tech-related questions. Vic manages our website to ensure that our readers have a seamless experience while browsing. He excels in troubleshooting errors and resolving Windows issues for gaming and work purposes.