Reading time:
6
Minutes
League of Legends, or LoL, is a team-based competitive video game by Riot Games released in 2009. It involves high-level strategy and outplaying opponents to break their enemy's Nexus. In 2017, there were 80 million players worldwide, increasing to 115 million in 2019, indicating its continued popularity even after a decade of its release.
In order to play League of Legends, you need to download the game from the developer's website, choose your teammates if you're playing 5v5, and then proceed to kill the enemy's minions and heroes. It should be pretty easy, right?
However, that's not the case for some players. Because League of Legends is such an intensive game, some users often encounter errors when playing it. One of the common LoL problems that gamers encounter is the D3dx9_39.lll Missing error. Because of this, LoL crashes as soon as it is launched and the game can't be played at all. What is more annoying is that this error can also occur all of a sudden in the middle of the game, causing the affected player to lose the game.
What is the D3dx9_39.dll Error?
D3dx9_39.dll is one of the important files included in the Microsoft DirectX software. Microsoft DirectX is a bundle of APIs or application programming interfaces responsible for running tasks related to programming, video, and gaming. When a user encounters the D3dx9_39.Dll missing error in League of Legends, this means that the problem lies in the version of Microsoft DirectX installed on the computer.
Since Microsoft DirectX is run by most Windows applications that require advanced graphics, such as League of Legends, the D3dx9_39.Dll Missing error usually happens when using these applications. Here are some of the error messages that you might encounter relating to this error:
This application failed to start because d3dx9_39.dll was not found. Re-installing the application may fix this problem.
The program can't start because d3dx9_39.dll is missing from your computer. Try reinstalling the program to fix the problem.
DLL Not Found
dll not found. Reinstalling might help fix this.
File d3dx9_39.dll not found
The file d3dx9_39.dll is missing
Take note that this error does not appear only when playing League of Legends. Since the D3dx9_39.dll error is related to Microsoft DirectX, running any programs that use this software may trigger the error. Here are some of the other games where you might encounter this Microsoft DirectX error:
Witcher 1 & 2
Warhammer 40,000
Prince of Persia
Left for Dead
Sanctum
Fallout
Bioshock
Combat Arms
Evidyon: Project Volucris
Verdun
This error does not only affect Windows 10/11, but all other versions of the Windows operating system as well. Any computer with a Microsoft DirectX installed in it is susceptible to this problem.
Common Causes of D3dx9_39.Dll Missing Error
The D3dx9_39.dll missing error in League of Legends means that the game cannot access the D3dx9_39.dll. It could either be corrupted, unreadable, inaccessible, moved, or deleted. Most game installers come with their own Microsoft DirectX installer, but it is possible that the installed version is already outdated. It is also possible that there is no Microsoft DirectX installed on your computer.
Another factor you should consider is malware infection. Malicious software can corrupt, move, or delete legitimate files as part of their operation.
How to Fix the League of Legends "D3dx9_39.Dll Missing" Error
When you encounter the D3dx9_39.Dll Missing error in League of Legends, do not panic. You might be tempted to download the D3dx9_39.Dll file from other DLL websites. But we strongly recommend against this. Downloading DLL files from untrustworthy sources may cause more trouble for your computer. First, the DLL files from these websites may not be compatible with the version on your computer. Second, copying DLL files from these sources tends to trigger more errors. And most importantly, it is possible that the DLL files downloaded from these unreputable sources are laden with malicious software.
So if you get the D3dx9_39.Dll Missing error, here are some of the fixes you can try:
Fix #1: Check Game Compatibility.
The first thing you need to check is whether your computer has sufficient requirements to play League of Legends. Here are the computer specifications needed to run LoL smoothly:
Minimum Requirements
CPU: 3GHz Processor
RAM: 2GB RAM
HDD: 12GB Free Space
OS: Windows 7, 8, or Windows 10/11 (Windows XP and Vista are no longer officially supported by Riot)
Screen Resolution: up to 1920×1200
DirectX: Version 9C or better
Shader: Version 2.0b capable video card
Recommended Requirements
CPU: 3GHz Processor
RAM: 4GB RAM
HDD: 16GB Free Space
GPU: Nvidia GeForce 8800 / AMD Radeon HD 5670 or equivalent video card with dedicated memory of 512MB or higher VRAM
OS: Windows 7, 8.1, or Windows 10/11 (Windows XP and Vista are no longer officially supported by Riot)
DirectX: Version 9.0C or better
If your computer is able to meet these requirements and yet you're plagued by the D3dx9_39.Dll Missing error, it is time to try some of the solutions below.
Fix #2: Restart Your Computer.
One of the things you should try first when you get any error is to reboot your computer. If the issue is temporary, refreshing your system should do the trick. If it doesn't work, then proceed to the other fixes below.
Fix #3: Run the Game as an Administrator.
Running the program as an administrator provides you with administrative permissions that are not readily available to ordinary users. To run League of Legends as an admin, follow the steps here:
Right-click the LoL icon on your desktop.
Choose Properties, then click on the Compatibility tab.
Tick off Run this program as an administrator.
Click Apply > OK.
Once the changes have been applied, try running the game again to see if it worked.
Fix #4: Scan for Malware.
The presence of malware can also cause errors on your computer, so make it a habit to scan your computer regularly. Remove all detected malware and delete all files associated with it. You can use a PC cleaning app to make sure that no infected file gets left behind.
Fix #5: Install the Latest Microsoft DirectX Version.
Although the League of Legends game only requires Microsoft DirectX 9.0, installing the latest version of the software might resolve the problem you are experiencing. To do this, download the DirectX End-User Runtime Web Installer on your computer, then run the installer on your computer. This should automatically update the Microsoft DirectX version installed on your device.
Fix #6: Install the Microsoft DirectX From the Game Installer.
If installing the latest DirectX version does not fix the issue, try installing the version that came with the application or program you're having trouble with — in this case, League of Legends. Insert the installation disk or go to the installer folder and look for the DirectX folder. Run the installer by following the onscreen instructions. Sometimes, the DirectX version included in the game is more compatible with the program than the latest version available from Microsoft's website.
Fix #7: Copy the D3dx9_39.dll From the Latest DirectX Version.
If the error still occurs despite doing the above steps, you can try extracting the D3dx9_39.dll file itself from the latest Microsoft DirectX installer and copying it to the League of Legends installation folder. This eliminates copying all the other files that are not needed.
Fix #8: Reinstall League of Legends.
If the above fixes don't work, your next option is to uninstall the game and then reinstall a clean copy of it after. To uninstall League of Legends, follow the steps below:
Close the League of Legends program.
Click Start > Settings.
Go to Apps > Apps & features.
Look for League of Legends from the list of apps.
Click on it, then hit the Uninstall button.
Click Uninstall once again to confirm.
After uninstalling the game, delete the installation folder and other files associated with League of Legends. Next, insert the installation disk or download a clean copy of the installer from the Riot Games website. Your game should work fine now.
Summary
The League of Legends is a great game to play with your friends, but getting a D3dx9_39.dll error can ruin the fun. When you get this error, just remember that the D3dx9_39.dll file is associated with the Microsoft DirectX distributable software on your computer, but don't try to download it from somewhere else. You can either download the latest version from Microsoft's website or install the version that came with the game itself. If all else fails, you can simply reinstall League of Legends.
Give us some love and rate our post!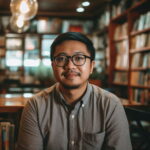 Vic is a tech enthusiast who loves to be up-to-date with the latest and greatest technology in the world. He creates content that educates and helps users with their tech-related questions. Vic manages our website to ensure that our readers have a seamless experience while browsing. He excels in troubleshooting errors and resolving Windows issues for gaming and work purposes.