Reading time:
5
Minutes
The Runtime Error 482 in Windows 10/11 has become common. Many users have complained of experiencing this error when printing a document or files on Windows 10/11. Some users have noted that it occurs when you try to use the 'PrintForm' on Windows 10/11.
If you have experienced the Runtime Error 482 when trying to print documents or files on your Windows 10/11 PC, this post will help you understand and fix it.
What is Error 482 in Windows 10/11?
Computer developers or software programs use the term runtime to refer to the period between the start and end of a program. When a runtime error occurs, it means that your system or an application cannot use the Windows library functions.
The Runtime Error 482 occurs when users attempt to use the Windows 10/11 PrintForm protocol or function. Specifically, it happens when the user tries to change a page-level setting (such as Orientation).
Users with older Windows operating systems, such as Windows version 95, 98, ME, NT, or 2000, may also experience the same error.
What Causes Windows 10/11 Runtime Error 482?
There are no particular causes for Runtime Error 482. The error is either because of a damaged component of your computer system or a corrupt file.
You may also encounter the Runtime error 482 due to the following reasons:
Your printer isn't online.
Your computer doesn't have an installed printer on the Control Panel.
Your printer is out of paper or jammed.
You're printing a form on a printer that accepts text only.
You have an overprotective antivirus program.
Malware is present in your computer system.
Note: There could be more reasons causing the error.
How to Fix Runtime Error 482 On Windows 10/11
Here's how to fix Runtime Error 482 On Windows 10/11:
Preliminary Workarounds:
Conduct a physical examination of the printer. Make sure that all connections between the printer and the computer are OK, and ensure that the printer does not show messages like "Out of paper," "Offline," etc.
Reboot your computer, then try to print again and see if the problem has been solved.
Restart the printer and see if the problem has been solved.
Disable any third-party antivirus or firewall program on your PC, if there is any, then try to print the document again.
If these solutions do not fix the error 482 in Windows 10/11, you may proceed to the following technical solutions.
Fix #1: Do Not Use "PrintForm"
This is not a fix but an effective workaround solution. Users have reported that this solution works pretty well. By not using the PrintForm function, you are avoiding possible conflicts with the utility.
Instead, you should first call "End Doc," then use the PrintForm. This will allow your Windows 10/11 to rightly perform the functions it needs, without ever receiving the error 482 again.
Fix #2: Uninstall Third-Party Antivirus Programs
Some sensitive antivirus programs can give false positives that can stop the program you are running. If disabling the antivirus software on your PC does not yield any results, uninstalling it may give otherwise.
You can uninstall the antivirus program until you're done with printing, then install it back or switch to another antivirus software.
Before you uninstall the program, conduct a full system scan to ensure that no malware entity is interfering with your system's operations. Performing a full system scan will help identify and remove such malware.
Alternatively, you can establish a whitelisting rule in your Firewall or antivirus suite that excludes printers, which they're flagging as a security threat.
Fix 3: Repair Corrupted System Files in your PC (SFC Scan)
The registry can also be a cause of the runtime 482 error. Corrupted system files can cause the runtime error 482 issue. Check and repair the corrupted system files to return your computer to normal functioning conditions.
Press the Win + R keys to open the Run dialog box.
Type cmd and press Ctrl + Shift + Enter to run Command Prompt as administrator.
Type the command DISM.exe /Online /Cleanup-Image /RestoreHealth and press Enter.
Wait for the process to complete.
Conduct a System File Checker. In the run dialogue box, type sfc /scannow, and press the Enter key.
Wait for the SFC process to complete, then restart your device and see if the issue has been solved.
Note: To fix this problem, we also recommend that you use a quality, automatic registry cleaner. This can help keep your registry and system clean and help you avoid future errors.
Fix #4: Run a DISM Scan
To run DISM:
Before you start the DISM scan process, ensure you have a stable internet connection to download fresh copies and replace corrupted data.
Press the Win + S keys to open the Windows search box.
Into the text field, type "cmd."
Right-click the "Command Prompt," then click "Run as Administrator. "
In the Command Prompt window, type (or copy-paste) the following command and press Enter.
DISM /Online /Cleanup-Image /RestoreHealth
Let the Windows system (Update) execute the command.
Note: It is essential to use both SFC and DISM commands to resolve system registry issues. They have different functional approaches regarding fixing corrupt system files. Using them together will improve your chances of resolving the issue.
Fix #5: Install a Printer
Perhaps the runtime error 482 problem occurs because your computer doesn't have an installed printer. To solve the problem, you may need to install a printer:
Open Control Panel.
Double-click the Printers icon.
Click Add Printer to install a printer.
Alternatively, you can install a printer via the Settings app.
Fix #6: Remove Jammed Paper
The problem may be as a result of jammed papers. Physically correct the error by removing jammed papers in the printer. It would be best if you made sure that the printer isn't out of paper.
Final Thoughts
You can use any of these solutions to resolve the runtime error 482 in Windows 10/11. Before you begin fixing error 482 using these methods, use the preliminary workarounds to determine if it's a physical or a system error. These solutions also work for other earlier versions such as Windows 8, 7, Vista, and XP.
Give us some love and rate our post!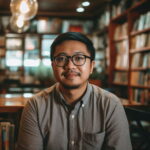 Vic is a tech enthusiast who loves to be up-to-date with the latest and greatest technology in the world. He creates content that educates and helps users with their tech-related questions. Vic manages our website to ensure that our readers have a seamless experience while browsing. He excels in troubleshooting errors and resolving Windows issues for gaming and work purposes.