Reading time:
4
Minutes
Have you been encountering the 0x80073b01 error on your Windows 10/11? Well, you are not alone. Many users are facing this problem, too.
Every Windows 10/11 user is familiar with the 0x80073b01 error. You notice it whenever you try to access your Windows Defender, and you are unable to locate it on your computer's Control Panel. However, the computer will still notify you that Windows Defender is running optimally, and your device is fully protected.
There are many reasons why you might be facing the 0x80073b01 error on your Windows 10/11. First, your Windows Defender may be damaged. Second, it could be that you have configuration issues on your Windows setup or some small corruption in the registry.
If you want to learn how to fix error 0x80073b01 on Microsoft Windows Defender, you are on the right page. Continue reading to find out more about fixing this error on your Windows 10/11.
How to Fix Windows 10/11 Microsoft Defender Error 0x80073b01
Method #1 – Uninstall all third-party security software from your device
Apart from damage in the registry, having third-party security software or antivirus programs can cause your Windows Defender to behave abnormally.
Installing other scanners or Anti-Malware on your Windows 10/11 is the last thing you should do. Windows 10/11 already comes with unique in-built security features and other vendor security software may interfere with them.
If you have any third-party security software on your computer, you have to uninstall them to resolve the 0x80073b01 error.
Follow these steps to remove any security software installed on your Windows 10/11 device
Press the Windows key on your computer and type change program.
A list of software programs installed on your computer appears.
Identify all the third-party security software in this list.
Click on the software and follow the next steps to uninstall it.
Download the security software's removal tool from the manufacturer site.
Restart your computer when you are done removing the security software.
Whenever you uninstall a software program from your computer, it often leaves some files behind, making your machine more vulnerable to threats. If you want to remove all the registry entries for the software, you must get a software manufacturer's removal tool. Visit the manufacturer's official website and download the removal tool for the security program.
Note that you should avoid visiting affiliate sites when downloading removal tools. They often carry malicious files that can expose your device to malware.
Method #2: Check for Window Defender Updates
You are likely to face the 0x80073b01 error on your Windows 10/11 if you don't update your Windows Defender regularly.
Windows Defender always notifies you when you need to update it. Having outdated drivers on your Windows 10/11 is another possible reason you may encounter the 0x80073b01 error. You can follow these steps to update your Windows Defender:
Type 'Windows Update' into the search field.
Open the results.
To see if there are any updates available for your Windows Defender, click on 'Check Updates.'
Install all updates provided.
Restart or reboot your computer.
If your device was encountering the 0x80073b01 error because of an outdated Windows Defender, the problem should now be resolved. You can try the next method if this error persists.
Method #3 – Repair Corrupt System Files by Running System File Checker Tool
Sometimes, the root cause of the 0x80073b01 error on your Windows 10/11 is the presence of corrupt system files on your computer.
Windows 10/11 comes with a System File Checker File tool that you can use to scan and repair all corrupt files on your computer. You can look up PC repair tricks on the internet to ensure your computer is running optimally.
Follow these steps to run the System File Checker utility on your Microsoft Windows:
Press ' Win+ X' on your keyboard and type 'CMD'.
Select Command Prompt on your computer.
A User Account Control (UAC) prompt appears on your screen. Click 'YES.'
Type 'SFC /Scannow.'
Press 'Enter' to execute the command.
The System File Checker starts scanning all corrupt files in your Windows 10/11.
Method #4 – Use the Windows Registry Editor
Windows 10/11 comes with a Registry Editor that you can use to fix the 0x80073b01 error.
The only downside of this method is that you must know which key is the right one to edit. Any mistake when selecting the keys can often be fatal to your computer. Follow the instructions below to remove the 0x80073b01 error:
Press the Windows button plus R key at a go.
Open your Registry Editor by typing 'Regedit' then press 'Enter.'
Go to the left navigation pane of the Registry Editor.
Right-click on 'Disable AntiSpyware.'
On the context menu, select 'Modify.'
When a tiny box appears on your screen, write '0' on the value data area.
Save the changes by clicking 'OK.'
Reboot your computer to start again.
Your computer should start again without showing the 0x80073b01 error.
Final Thoughts
When you see the 0x80073b01 error appearing on your Windows Defender, it is possible that you have recently installed third-party security software on your computer, preventing its normal operation. Windows Defender and other security settings in your computer will run smoothly if you don't install additional scanners.
The four methods we've highlighted in this article should clear the 0x80073b01 error on Windows 10/11 completely. You can try each method until you find one that solves your problem.
Apart from helping you fix this error issue on your Windows Defender, the above techniques can also fix other Windows 10/11 issues. To avoid any security issues that expose your computer to malware, you should always update your Windows device.
Give us some love and rate our post!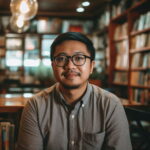 Vic is a tech enthusiast who loves to be up-to-date with the latest and greatest technology in the world. He creates content that educates and helps users with their tech-related questions. Vic manages our website to ensure that our readers have a seamless experience while browsing. He excels in troubleshooting errors and resolving Windows issues for gaming and work purposes.