Reading time:
4
Minutes
When you boot up your Windows computer, you are unfortunately greeted by the dreadful error message 2101: detection error on storage device. What should you do?
Worry no more! This article is meant to help you. We aim to share insights about the error message and what causes it. We will also suggest fixes to resolve it.
What is 2101: Detection Error on Storage Device Error?
The 2101: detection error on storage device on Windows 10/11 is an issue associated with storage devices. Although it may appear at a random time, some affected users have reportedly come across the error after booting up their Windows 10/11 devices or at startup.
Now, you may ask, what causes error 2101: detection error on storage device message to appear? There are many triggers to this error. Below are some of the most common:
An unexpected computer crash has messed with temporary information stored by your CMOS or laptop battery.
There is a poor connection between your hard drive and the connector slot of your motherboard.
The Intel RST driver and the Chipset Driver are incompatible.
The HDD or SSD is stuck in hibernation mode because of a total power loss.
How to Fix 2101: Detection Error on Storage Device?
So, what to do about Error 2101: Detection Error on Storage Device? If you are faced with it, we suggest that you try our fixes below.
Fix #1: Disconnect and then reconnect your device to a power source
Before you proceed with other fixes below, disconnect and then reconnect your device to a power source first. Though this may seem like a simple fix, it actually worked for many affected Windows 10/11 users. Before disconnecting your device from the power source, wait for a couple of seconds. And then, reconnect it. Restart your device to check if the problem has been fixed.
Fix #2: Reset the CMOS battery
This fix is a bit technical, so you may need help from an expert in doing this. To reset the CMOS battery of your device, do the following:
Switch off your PC. And then, disconnect it from the power source.
Open your device to check the motherboard.
Locate the CMOS battery. It's often situated near the SATA/ATI openings. Once you find it, use your fingernail or any item with a pointed tip to remove its opening.
Wait for a few minutes before putting back its covering.
Put the cover back and connect your device to the power source.
Reboot your PC.
Fix #3: Update the HDD/SSD driver
To update the HDD/SSD driver, you need to connect your HDD/SSD device to a PC and use it as a secondary storage device. Make sure you don't boot your PC from it. After that, download the firmware update, install it, and launch it. Once done, disconnect and reconnect. Finally, reboot your PC and check if the Error 2101: Detection Error on Storage Device still persists. If it does, proceed to the next fix.
Fix #4: Check if the SSD/HDD is properly connected to the motherboard
For this fix, you may need the help of a professional who is familiar with the motherboard. To check if your computer's SSD/HDD is properly connected to the motherboard, do these steps:
Shut down your PC and unplug it from the power source.
If you are using a desktop PC, open the CPU and find the HDD/SSD.
Remove the wires the connect it to the motherboard port.
Once disconnected, clean the ports.
Reconnect the HDD/SSD and make sure the wires are in their rightful locations.
Connect your desktop PC to the power source and check if the issue is fixed.
Fix #5: Update the BIOS
The steps to update the BIOS varies depending on the manufacturer. But still, we've listed down generic steps on how to do it. See below:
For Dell laptop users, visit dell.com for instructions or run the Dell Update Utility on your device.
ASUS users may download the MyASUS BIOS update program from the official ASUS website.
ACER users may also visit the official ACER website, where they enter their serial number or provide their device model. After which, a download link will be provided. Click on it to download the BIOS updater tool for your device.
For Lenovo users, you may use the Lenovo System Update Tool.
Users of HP devices may run the built-in HP Support Assistant.
Fix #6: Enable the UEFI mode on your device
This is another technical method that requires help from experts. Here, you will have to switch to the default boot mode, which is Legacy First, to UEFI mode. Again, the steps vary depending on your device model and manufacturer, so you may have to visit the official manufacturer's website for instructions.
Fix #7: Update the storage controller device driver
To update the storage controller device driver, do the following:
Press the Windows + I keys and select Device Manager.
Go to the Storage Controller section.
Right-click on Storage Controller Driver and choose Update Driver Software.
Wait for the update process to complete.
Reboot your PC.
If you think the steps above are too complicated, you may choose to use a third-party device driver updater instead. In just a few clicks, your device driver should be updated.
Wrapping Up
The 2101 detection error on storage device may keep you from doing your regular tasks. But the fixes we have provided above should help resolve it in no time. Work your way down the list until you find one that works for your case.
Now, if you find the instructions too technical, we suggest that you reach out to Windows 10/11 professionals instead. Since you will be mostly dealing with hardware components in the solutions, then expert hands may be needed to prevent the problem from becoming worse.
Share this article to your friends or colleagues who may need it! Feel free to share your thoughts as well. Do so in the comment section.
Give us some love and rate our post!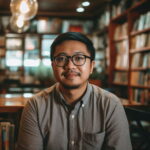 Vic is a tech enthusiast who loves to be up-to-date with the latest and greatest technology in the world. He creates content that educates and helps users with their tech-related questions. Vic manages our website to ensure that our readers have a seamless experience while browsing. He excels in troubleshooting errors and resolving Windows issues for gaming and work purposes.