DPC_Watchdog_Violation is a well-known error code encountered by Microsoft users and is a common issue within the Windows operating system. This error can occur due to various factors, such as unsupported solid-state drive (SSD) firmware, outdated SSD driver versions, corrupted system files, and hardware incompatibility problems.
This quick guide will help define this error code and help you fix it on your own.
What Is DPC_Watchdog_Violation?
DPC Watchdog Violation errors were so common when Windows 10/11 was first released that Microsoft had to release an update to specifically address them. As mentioned earlier, they can occur from various reasons such as an old SSD driver version, in which case you need to check the firmware version of the SSD and ensure that it's up to date.
The DPC Watchdog Violation error is actually a repeat of an issue that occurred in Windows 8 when it was released. The actual syntax is 'DPC_WATCHDOG_VIOLATION' and the error is typically caused by a memory dump being taken and a BSOD.
How to Fix BSOD, DPC_Watchdog_Violation Error
Before doing anything else, you may simply remove or disconnect all external devices plugged onto your Windows computer, except the keyboard and mouse. Those devices could be an external hard drive, external SSD, scanner, or printer. See if the issue persists.
One of these devices could be causing the error, so determine which of them is the culprit by connecting one device at a time.
Now, here is a general fix that can address the vast majority of DPC Watch Violation errors in Windows 10/11:
Go to Control Panel > Hardware and Sound > Device Manager.
Open the IDE ATA/ATAPI controllers
Select the controller labeled SATA AHCI, and then right-click and select Properties.
Choose the Driver tab > Driver Details, making sure that the driver is sys. If it is, proceed. If it isn't, try another or proceed to the next step.
Select Update Driver Software > Browse > Let me Pick from a list of devices.
Choose Standard SATA AHCI Controller from the list and then install.
You may also check corrupted system files on your Windows. Corrupted system files are among the common reasons that lead to the DPC Watchdog Violation error, so make it a point to check and verify that your Windows system files aren't corrupted. If any problem with those files exists, then the process will fix them automatically.
Open the Command Prompt program with admin privileges.
In the Command Prompt, type CHKDSK C: /F /R. Press Enter.
Since the current drive C:\ is being used by Windows, the "Check Disk" process won't be able to start. It will ask you to schedule the checking the next time your computer reboots. If you agree, hit Y and then press Enter.
Restart your computer. Your computer will be rebooted and the system files will then be verified. Don't turn off your machine; it might take a while for the process to complete.
Sometimes, scanning and fixing Windows system files also assists in tackling the error. To scan and fix those files, open Command Prompt as an administrator. Type the command SFC /scannow and then hit Enter. It will then automatically scan as well as fix errors in your Windows. Once the process is done, restart your computer.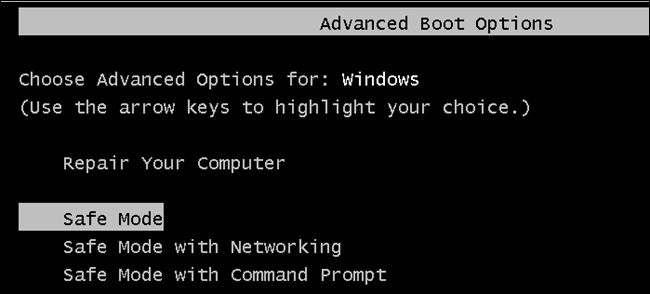 If the above methods don't seem to work, then it might be worth restoring your Windows system. Turn your computer into Safe mode. Afterwards, restore it back to the previous restore point. You may also repair your Windows computer with the bootable DVD/USB flash drive that contains Windows .ISO image file.
Final Note
Addressing the DPC Watchdog Violation error entails performing one or more of the methods we provided above. Performing driver updates across the board is deemed effective in solving it. As a last resort, however, some users have noted that updating their motherboard BIOS proved to be the right fix.
Don't neglect the general health of your computer, too. Keep it in tiptop shape by regularly diagnosing your Windows system, identifying speed and stability issues, and cleaning out junk file using a third-party PC repair tool you can trust.
Have you encountered the DPC Watchdog Violation error in the past? What fix worked for you? Let us know in the comments below!
Give us some love and rate our post!