There are many different update errors that commonly strike Windows 7 devices. While some are fatal, others can be quickly fixed by simply restarting the computer. Among all known errors, Windows 7 update error 0x80070057 is the most common. Then again, it's an issue that you can resolve on your own.
Before we share how to fix error code 0x80070057 on Windows 7 devices, allow us to discuss what it is all about and why it happens.
What Is Windows 7 Update Error 0x80070057?
There are many instances when error 0x80070057 may pop up on your screen. Below are some of them:
Attempting to create a backup of your data
Installing the Windows 7 OS
Creating a new MS Outlook profile
Installing any pending updates
Not fixing a damaged System Reserve Partition
Now, how do you fix this error?
How to Fix Error 0x80070057 on Windows 7
The solution to your problem will depend on when you saw the error. That is why we recommend you go through the solutions below and see what aspect of the system the error is likely associated with.
Possible Solution #1: Fix Broken Registry Entries.
If you saw the error while trying to create a backup of your files, then try to fix your broken registry entries.
Here's how:
Click on the Start button.
In the search box, input regedit.exe and hit Enter.
A list of all your registries will be shown on your screen. Find this specific registry subkey: HKEY_LOCAL_MACHINE\SOFTWARE\Policies\Microsoft\System.
Navigate to the Edit menu. Select New and click on DWORD Value.
In the text field, input CopyFileBufferedSynchronousIo.
Hit Enter.
Right-click on CopyFileBufferedSynchronousIo and select modify.
In the value data box, input 1.
Press OK.
Close the registry editor.
Here's a friendly reminder. Altering your registry data requires technical knowledge and understanding. In addition, deleting the wrong registry entry may cause your operating system not to function properly. That is why we strongly recommend the use of a trustworthy registry cleaner to fix broken registry entries for you.
Possible Solution #2: Modify Your Region and Language Settings.
If the solution above did not work, then try this one. Sometimes, your Region and Language settings can trigger the occurrence of error 0x80070057.
Here's how you modify your Region and Language settings:
Click Start.
Go to Control Panel.
Navigate to Date, Time, Language, and Regional settings.
Select Region and Language.
Go to the Formats tab.
Click Additional Settings.
Locate the decimal symbol field and input "." (without quotation marks).
Hit OK twice.
Restart your computer.
Possible Solution #3: Reinstall the Windows 7 Operating System.
If the error showed up while installing the Windows 7 OS, all you need to do is to reinstall it again. Better yet, follow the steps below:
Switch on your computer.
Insert the installation CD into the CD drive.
Select disk 0 partition 1.
Press Delete to clear the system reserved space.
Another dialog box will appear on your screen. Select unallocated space to create another partition.
Click Apply and then hit OK.
Choose Disk 0 partition 2 and proceed with the reinstallation of Windows 7.
Restart your computer.
Possible Solution #4: Delete or Rename the Software Distribution Folder.
The Software Distribution Folder is where all the installation and update files are stored. Since error 0x80070057 is also associated with these files, you may try to fix it by deleting or renaming the Software Distribution Folder.
To rename the folder, follow the instructions below:
Go to C:\\Windows\SoftwareDistribution.
Rename the Software Distribution Folder. Simply right-click on it and select Rename.
Enter a new name for the folder.
Hit Enter to apply the changes.
To delete the folder, follow the steps below:
Go to C:\\Windows\SoftwareDistribution.
Double-click on the Software Distribution Folder to open it.
Delete all the files therein.
After deleting the files, go back to C:\\Windows\SoftwareDistribution.
Delete the Software Distribution Folder.
Possible Solution #5: Disable Your Built-in Antivirus or Firewall.
Another feasible solution you can try out to fix error 0x80070057 is to disable any built-in firewall or antivirus. To do this, follow the steps below:
Click Start.
Go to Control Panel.
Select System and Security.
Navigate into Windows Firewall.
Tick this option: Turn off Windows Firewall (not recommended). Take note that once you have fixed the problem, you need to enable the firewall again. This is to protect you against potential threats.
Right-click on the Start button.
Go to Programs and choose Uninstall a program.
Find your antivirus on the list of programs. Right-click on it and select Uninstall.
Wait for the uninstallation process to complete.
Restart your computer.
Possible Solution #6: Clear System Junk.
If error 0x80070057 still shows up to this point, then you may want to try clearing your system of junk files. It is likely that these files are messing up your system process, hence random errors appear.
To clear system junk, you can manually go over one folder to another. However, be mindful that this can be very time-consuming, not to mention there are risks involved. If you delete an important file, it is possible that you can affect your whole system.
The best and most efficient way to clear system junk is to use a reliable PC cleaning tool. In a few clicks, all junk and unnecessary files are deleted.
Possible Solution #7: Consult a Professional.
Do not lose hope if none of the six solutions above worked. Perhaps there's an underlying problem with your hardware that needs to be resolved.
If you suspect that a certain hardware is failing or causing the error, bring your computer to the nearest service center. Have a professional check on it and ask for the most appropriate solutions.
Summary
The methods above have already been tried by many. But that does not suggest they will work for you as well. Again, the right solution depends on what's causing the error to appear. So do not be discouraged if the first few methods you've tried do not work. Keep on trying until you hit gold.
If you have anything to add or would like to share your own ways to fix error 0x80070057, let us know in the comments section.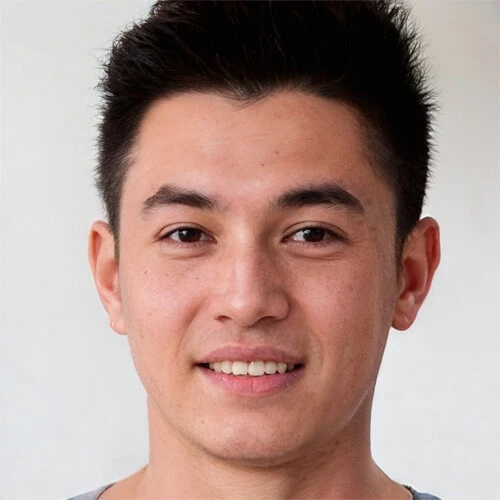 Vic is a search engine optimization expert, helping to optimize websites to make them more user-friendly. He's been in the industry for more than 10 years, and his work speaks a lot about his experience and expertise in the IT and digital marketing fields. 
Vic is the one in charge of keeping our website running smoothly and efficiently, to make sure that our readers have a wonderful experience while visiting the website. He's good at troubleshooting errors and fixing Windows issues that come up either when playing games or working on the computer. 
Vic is a certified gadget freak who feels the need to surround himself with cutting-edge technology. And this passion has helped him a lot in creating content that informs and guides users on using and troubleshooting the latest technology. He is an avid researcher who is always hungry for the latest news and updates on the most cutting-edge technology.