Shutting down your Windows 10/11 computer may seem like an easy job. Simply press that Power button, and your PC should shut down. How hard can that be?
However, there is this issue that has been bothering Windows 10/11 users recently. According to them, there is a Windows 10/11 shutdown bug that makes powering down take over a minute.
Why Is Windows 10/11 Taking So Long to Shut Down?
So, why does shutting down takes time on Windows 10/11? Philip Froese of Microsoft explained that the bug impacts the Windows 10 version 1809. It surfaces if USB Type-C devices are connected to the computer.
Due to a bug in the USB Type- C Connector System Software Interface (UCSI) in Windows 10/11, there is a 60-second delay in the system shutdown process. It is worth noting, though, that the bug does not cause other sorts of system performance issues or affect the functionality of any attached peripheral. Thus, all USB Type-C ports should continue working properly.
Then again, there are times when Windows 10/11 takes too long to shut down because of other problems. Regardless of what's delaying the shutdown process, here are a few solutions you can try:
Solution #1: Upgrade!
Microsoft has not said anything about possible fixes for the bug. Rather, they only hinted that it might be ironed out in the May 2019 update. So, if you still haven't upgraded, now's probably the right time.
Solution #2: Close All Active Apps and Programs.
Active programs and apps are the primary cause of shutdown problems. If your computer takes time to shut down, it may mean that you have an app problem at hand.
Whenever you shut down your Windows 10/11 computer, it should show you a list of active apps that need to be closed. Most of the time, these apps should close automatically. But bugs or conflicts may interfere, causing delay in the shutdown process.
A conflict usually occurs when a program or app needs to save data. Otherwise, Windows 10/11 could get stuck.
Solution #3: Fix Disk Drive Problems.
If you are still experiencing shutdown delays on your Windows 10/11 computer, it is possible that there is a problem with your solid-state drive or hard disk drive. A corrupt sector in your drive may stop while data is being stored. As a result, your computer takes time to shut down.
To fix disk drive problems, follow these steps:
Go to This PC.
Make sure all your drives are listed accordingly.
Right-click on one of the drives and choose Properties.
Navigate to Tools.
Select Error Checking and hit Check.
Wait while Windows checks all the sectors of your drive. If it detects that something is wrong, fix it using the Error Checking utility.
Repeat steps 1 to 6 to check the other drives.
Solution #4: Install a PC Repair Tool.
Sometimes, shutdown problems on Windows 10/11 computers are caused by unwanted files that are messing up your system. To get rid of them, you will need a reliable PC repair tool.
One of the best PC repair tools to date is Outbyte PC Repair. This tool diagnoses your system by running a complete scan and locating junk files and speed-reducing issues that are causing app crashes and shutdown delay issues.
In addition, this tool is designed to sweep out all sorts of PC junk, such as web browser cache, temporary Sun Java files, and user temporary files.
Solution #5: Run Quick System Maintenance.
Running quick system maintenance may also resolve your shutdown problems. Here's how you do it:
Into the search bar, input maintenance.
Click Security and Maintenance from the search results.
Expand the Maintenance option and click Start maintenance.
Wait for the process to complete.
Reboot your computer once it's finished.
Solution #6: Troubleshoot Windows.
If you still haven't resolved the issue at this stage, let your system do the troubleshooting. Simply follow these steps:
Into the search bar, input troubleshooting.
Click Troubleshooting.
Navigate to the left window pane and hit View All.
Scroll down to the Troubleshoot Computer Problems section and choose Power.
Follow the on-screen prompts.
Reboot your computer and check if the shutdown problem persists.
Solution #7: Ask Professional Help.
Do not hesitate to ask professional help. Oftentimes, the problem is worse than you think. There could be a serious hardware problem that needs immediate attention; hence you are experiencing shutdown delays.
If you feel you are unable to troubleshoot the problem yourself, better seek help from an experienced technician. This way, you can avoid causing costly damage to your computer.
Summary
With the solutions we have listed above, we are hoping that you are able to fix whatever it is that is delaying the shutdown process of your Windows 10/11 computer. You can always start by upgrading your Windows operating system. If it does not work, proceed with the other solutions until you find one that works.
Have you also experienced a shutdown delay on your computer? What do you think has caused it? What did you do to have it fixed? Share your experience below!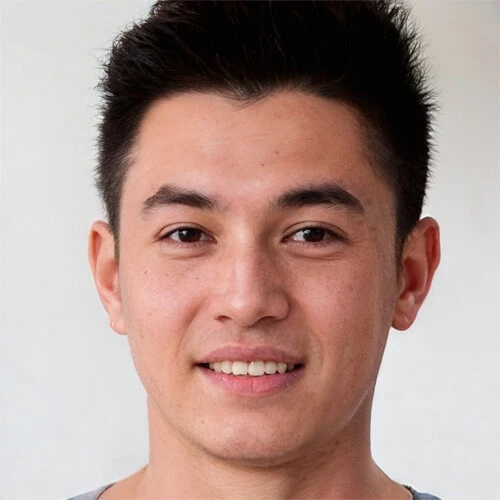 Vic is a search engine optimization expert, helping to optimize websites to make them more user-friendly. He's been in the industry for more than 10 years, and his work speaks a lot about his experience and expertise in the IT and digital marketing fields. 
Vic is the one in charge of keeping our website running smoothly and efficiently, to make sure that our readers have a wonderful experience while visiting the website. He's good at troubleshooting errors and fixing Windows issues that come up either when playing games or working on the computer. 
Vic is a certified gadget freak who feels the need to surround himself with cutting-edge technology. And this passion has helped him a lot in creating content that informs and guides users on using and troubleshooting the latest technology. He is an avid researcher who is always hungry for the latest news and updates on the most cutting-edge technology.