VPNs make your Internet connection a lot safer and faster. But how do you know which VPN is perfect for your needs or which one will provide you with the most hack-proof protection? There are many criteria for VPNs that users have to consider before subscribing to one.
There are many third-party VPN service providers in the market today, and it is a challenge to evaluate VPNs by yourself. Some users who are not that familiar with VPNs will look at the price, while others who are more tech-savvy will look at the specs. One thing you have to remember, though, is that not all VPNs are created equal.
Reading VPN reviews and comparisons before chopping for a VPN is a great idea because it will give you honest and real-life comments on how these VPNs work. You will also have an idea which VPNs perform better and which ones are just for show. Reading expert insights will also prepare you for any issues you might encounter when using a VPN.
Different VPNs have different features, different characteristics and different levels of protection. You need to learn how to scrutinize and look under the hood of every VPN service provider you are considering. This article will show you how to choose the best VPN and what criteria you should be looking for.
The first you need to think about is your needs. What are you going to use the VPN for? There are many types of VPN users, so it is important to know which category you belong to. Understanding your needs allows you to narrow down the VPNs you are considering.
Here are some of the types of VPN users and what they are looking for in VPNs:
Gamers and streamers — These users are often victims of their ISPs throttling their Internet connection. ISPs often monitor their users' usage, and when they detect someone using up too much data in a short amount of time, they're going to cut the Internet speed down. By using a VPN, users can play online games and watch videos without having to worry about their connection speed. VPNs hide the users' online activities so ISPs can't track them down.
Torrent downloaders —These are the people who use torrent sites to download illegal content such as movies, games, software, etc. These users use a VPN to mask their IP address to avoid being caught.
Businesses — Businesses, especially those with multiple locations, need a secure way of transferring data from one place to another or to communicate with remote workers. VPNs connect different office locations in a secure and cost-effective way.
Users who want to access geo-restricted content — Some websites, including Netflix, BBC, Hulu, and iPlayer, will only serve you content that is specific for your location. For example, US residents can access Netflix US while UK residents can only watch UK-based content. VPNs can help users unlock restricted content by masking the IP address and using a server that is in the same location as the content being accessed. VPNs can also help users circumvent internet blockage in countries such as China.
Average users – These are people who understand that using public Wi-Fi without a VPN can be dangerous. Using a VPN allows them to use public Internet without having to worry about being spied on, being hacked or having their data stolen.
These different users have different security needs, so the trick is finding the VPN that caters to their specific needs. There are many free VPNs out there, however, they don't provide the same level of protection a paid VPN service does.
How to Evaluate VPNs
Once you have identified your needs, the next step is to find a few VPN options that match your requirements. Here is a list of the criteria you should be looking for in a strong VPN.
Technical support. VPNs can be difficult to figure out because of their technical nature. It is crucial to have a reliable technical support that can guide you when setting up, modifying or fixing your VPN. Some VPN providers outsource their technical support, while others have a dedicated support team to help customers 24/7. A top-notch provider usually has a better customer support —in-house representatives, 24/7 support, chat support, etc. So, whenever you're shopping for a VPN, read online reviews first to check the company's customer service.
One of the important factors you need to consider is the speed. Different VPNs have different speeds and stability. You want to look for a VPN that has consistently good speed. You can use speed test sites to check the servers. Make sure you check multiple servers, not just one or two.
VPNs have different protocols, including PPTP, SSTP, L2TP, and IKEv2. Choose the VPN with the most updated and secure protocol. Most providers have at least OpenVPN, which is one of the most popular protocols today. If you're going to use your VPN on a mobile device, make sure it supports IKEv2. Avoid PPTP as much as possible because it is outdated and no longer secure.
Servers and locations. One important aspect of a good VPN is having a healthy number of servers to choose from. Some VPNs have thousands of servers all over the world, while some have less than a hundred. Of course, the more, the better. Aside from the number of servers, you also need to look at where these servers are located. For example, a server located in the US will be much more valuable than a server located in some other remote country.
Simultaneous connections. Most users have multiple devices, and these devices are often used at the same time. For example, you use your laptop to download torrents and your phone for gaming, while someone else is streaming videos on your iPad. Having a VPN that allows multiple connections is a huge advantage. Outbyte VPN, for example, allows up to five devices to be connected, allowing you to maximize the service.
Download limits. Although it is rare, some VPNs do impose bandwidth and download limits for a specific period of time. This is common among free VPN service providers. Make sure you clarify with the VPN company you are eyeing to avoid regrets in the future.
Kill Switch. What happens when your VPN connection drops when you're in the middle of something? You don't want to be caught red-handed in the middle of the day. A kill-switch is a feature that disconnects your internet instead of defaulting to your original connection whenever there's a glitch in your VPN connection. This prevents exposing your real IP address and location for everyone to see.
This is, by far, the most complicated part of the equation because encryptions work in multiple parts and are too complex to understand. Some of the common encryptions used are Handshake (RSA-2048), Hash authentication (SHA1), and Cipher(AES-256). Our previous example, Outbyte VPN, uses military-grade AES-256 encryption.
Conclusion:
Finding the perfect VPN for your needs is not that complicated. You just need to do a bit of research and use this criteria checklist as a guide in choosing the VPN that works for you.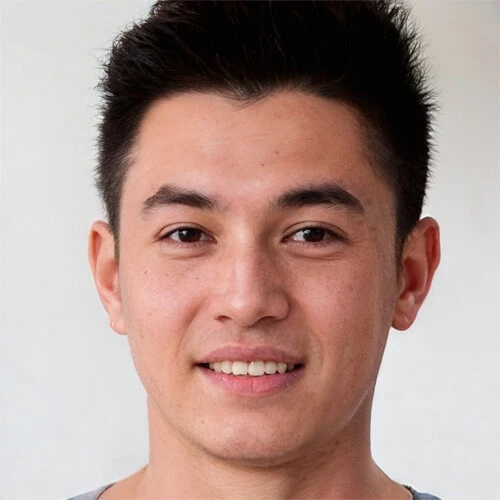 Vic is a search engine optimization expert, helping to optimize websites to make them more user-friendly. He's been in the industry for more than 10 years, and his work speaks a lot about his experience and expertise in the IT and digital marketing fields. 
Vic is the one in charge of keeping our website running smoothly and efficiently, to make sure that our readers have a wonderful experience while visiting the website. He's good at troubleshooting errors and fixing Windows issues that come up either when playing games or working on the computer. 
Vic is a certified gadget freak who feels the need to surround himself with cutting-edge technology. And this passion has helped him a lot in creating content that informs and guides users on using and troubleshooting the latest technology. He is an avid researcher who is always hungry for the latest news and updates on the most cutting-edge technology.