Online privacy is a huge thing right now, not only for browsing at work, but for personal browsing as well. If you want to protect your data online, you can use a virtual private network or VPN.
A VPN allows users to send and receive data through a public or shared network in a secure manner. It also unlocks location-restricted content and bypass restrictions, while protecting the user's privacy.
VPNs can usually be accessed using a VPN client, providing all-around protection for all your online activities. But VPN browsers have been quickly gaining popularity as well because of convenience and ease of use.
These browsers with built-in VPN allow safe browsing, so you don't need to install or configure any software. When you use the browser to visit websites, you are already protected without doing anything else. Very convenient, right?
But with so many VPN browsers in the market today, finding a reliable one is a huge challenge. You need to try them out one by one to see which browser with built-in VPN fits your needs.
To make it easier for you, we've listed down our top browser picks with built-in VPN, so you don't have to do all the digging. The list also includes the important features that set them apart from all the other VPN browsers.
Tip: Before installing these browsers, make sure to clean up your computer first using Outbyte PC Repair. This is to avoid junk files from getting in the way of your processes and causing errors in your system.
Opera Browser
Opera, one of the most popular browsers today, recently released a new version for mobile devices and computers. This new version is equipped with a built-in VPN, further enhancing the online security of its users.
The new Opera browser also comes with ad-blocker support to keep your browsing history and online activities safe from curious eyes.
Opera may not be the fastest when compared to other VPN browsers, but it serves the purpose and provides reliable protection nonetheless.
Here are some of the noteworthy features of the Opera browser with built-in VPN:
One of the reasons users turn to VPN is to enjoy unthrottled internet connection. Opera offers this same unlimited bandwidth support that is only available to those who are using a VPN client.
Website-Level Configuration.
There are some websites that reject VPN connections for security reasons. But when you use the Opera browser, you can turn on or off the VPN function based on the website you are visiting. You can also configure the VPN to start only when using the Incognito mode.
Cryptocurrency Mining Protection.
Some dodgy websites install cryptocurrency mining software on your computer when you visit them. Crypto mining takes a huge toll on your computer's resources and they are hard to detect because they operate in the background. Opera protects your computer against this malicious software.
Aside from these features, Opera also provides security badges, malware protection, ad blocker, extension support, VR player support, snapshot tool, and Facebook Messenger integration.
UR Browser
UR Browser is one of the newest players in the market, but it packs some seriously impressive features that make it deserving to be on this list. Aside from safe browsing with built-in VPN, it has some other privacy features that allow you to go about your online activities with a peace of mind.
Here are some of the features that make UR browser a great VPN browser:
Despite being loaded with features, UR Browser is surprisingly fast compared to other browsers. Whether you're launching the browser or loading a webpage, they can all be done within seconds. This is because UR browser is equipped with a built-in ad blocker to make sure that no ads or scripts are loaded during startup, resulting in faster loading time.
UR browser is also not resource-heavy, compared to resource-hogging browsers, such as Chrome and Firefox. The browser works smoothly and does not lag even with multiple tabs and windows open.
Another security feature that is built into the UR browser is the virus scanner. It is a known fact that most viruses come from phishing sites and other dodgy websites. The built-in virus scanner scans all the downloaded files, gives alerts about a suspicious site before loading it, and uses the HTTPS version of the website when available.
Latest Encryption Technology
This browser uses a secure encryption technology, called 2048-bit RSA, so you can surf the web safely and protect your online privacy.
If you want a more personalized look for your browser, you can choose a wallpaper from the browser catalog to liven up your screen. There are also custom wallpapers from other UR users that you can try.
Epic Privacy Browser
Just like what the name implies, the Epic Privacy browser was designed to keep the user's privacy protected.
It offers airtight protection against crypto mining, ads, trackers, ultrasound signaling, fingerprinting, and other activities that might compromise a user's personal information.
Here are some of the features of the Epic Privacy Browser:
This browser runs on the same technology (Chromium) used by Google Chrome and Mozilla Firefox. This provides the browser with a lot of flexibility with the Windows system. And because the Chromium project is supported by Microsoft and Google, reliability is already a given.
One of the interesting features of this browser is the built-in Download Manager that allows users to download videos and audio files from websites directly. You don't need to install an extension or to copy-paste the URL to an online download site because you can do that from the browser itself.
This feature encrypts the user's data, masks the location while browsing, and grants access to restricted websites.
If you do online shopping a lot, you'll definitely appreciate the price tracker that's built into this browser. It tracks prices of products on major online shopping sites, such as eBay and Amazon.
The only disadvantage of this browser is that it is only available in eight countries. So, if you're located outside these supported countries, you'll have to wait until the browser becomes available in your area.
Tor Browser
Tor browser is known for its array of privacy tools that help protect your data from prying eyes.
But what makes Tor really popular is its ability to bypass all forms of restriction. Nothing works better than Tor when it comes to unblocking restricted websites or geographically-blocked content.
Because of this, Tor is usually blocked by ISP providers. But even then, you can still set up Tor to connect to a bridge during the configuration process to bypass this blockage.
So, if you want to access social media at school or in the office, Tor is the perfect browser for the job. It also has an effective anti-surveillance feature that allows you to browse without anyone tracking your activities.
And if you need to access a website with the .onion extension, Tor is the only browser that can open it for you.
Final Thoughts
This concludes our list of 4 best browsers with built-in VPN you should use in 2019! These browsers may have different features, but one thing they have in common is their dedication to protecting the online privacy of their users.
Take note, however, that the protection these VPN browsers provide is limited to the activities done using them. If you are looking for a more comprehensive protection, you should invest in a reliable VPN provider, such as Outbyte VPN, to cover all your online activities.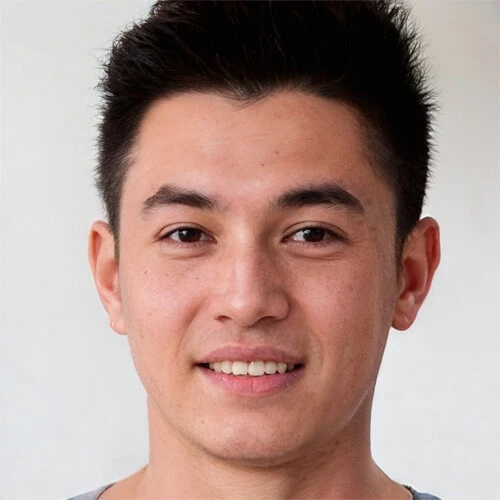 Vic is a search engine optimization expert, helping to optimize websites to make them more user-friendly. He's been in the industry for more than 10 years, and his work speaks a lot about his experience and expertise in the IT and digital marketing fields. 
Vic is the one in charge of keeping our website running smoothly and efficiently, to make sure that our readers have a wonderful experience while visiting the website. He's good at troubleshooting errors and fixing Windows issues that come up either when playing games or working on the computer. 
Vic is a certified gadget freak who feels the need to surround himself with cutting-edge technology. And this passion has helped him a lot in creating content that informs and guides users on using and troubleshooting the latest technology. He is an avid researcher who is always hungry for the latest news and updates on the most cutting-edge technology.