As one of the most popular web browsers, Chrome has a lot to offer when it comes to versatility. Plus, it's not only easy to set up, but it is also stable and user-friendly. It's no surprise why many of us prefer using Google's browser to navigate the web.
Now, if you are concerned about privacy and security while browsing the web with Chrome, there is good news for you. There are lots of add-ons, plug-ins, and extensions for Chrome you can use.
We tested a couple of free VPNs for the Chrome browser. Figure out which VPN for Chrome works best for you, considering important factors, such as speed, ease of use, depth, and security.
1. ExpressVPN
Hailed as the best VPN extension for Chrome, ExpressVPN is very easy to use and comes with some neat features, including the DNS leak prevention and a kill switch, which is handy if the Internet drops without any reason.
However, you have to take note that you cannot use this VPN browser extension if you don't install its corresponding ExpressVPN desktop app in advance.
In terms of service, it did well in most tests. In fact, there's only a slight difference in its speed when compared to a non-VPN service.
Another great thing about ExpressVPN is it has a favorable privacy policy that specifies no logging of online activities and traffic data.
Unfortunately, this VPN Chrome extension does not have a free trial. You can only choose from three available plans, which all include a 30-day money-back guarantee. Though it's a bit expensive compared to other VPN providers, it is guaranteed that you will enjoy value for money.
Below are ExpressVPN's available packages:
$12.95 per month
$59.95 per 6-months
$99.95 per year
2. Hotspot Shield
Once you have downloaded the Hotspot Shield extension from the Chrome Store, it'll only take a few clicks to get it up and running. After that, you are automatically assigned to a server with a surprisingly fast speed. While there are not many configuration options available and you are limited to a choice of four locations, the best thing about this extension is it is free. In addition, you won't be bombarded by ads.
As for performance, Hotspot Shield has proven to be faster and more secure. It uses a 256-bit encryption and regularly updates its browser add-on.
Hotspot Shield is available on a 7-day free trial. Within that span of time, you can already thoroughly test the features of this service and gain full access to all virtual locations.
It is worth noting, though, that although this service is not cheap, its 2-year plan seems like a great deal. Here are its three available pricing plans:
$12.99 per month
$53.94 per 6-months
$71.76 per 2 years
3. SaferVPN
When it comes to price and performance, SaferVPN is the best choice. In just one click, you can establish a fast VPN connection and have access to more than 30 server locations. On the brighter side, this extension is free. Then again, if you are a paying subscriber, you have a 500MB data limit to use up every month.
SaferVPN manages its server network in-house, which allows them to work on problems right away. That also explains why we enjoy fast speeds and a reliable connection.
Unfortunately, there is no available P2P support, unless you access the Netherlands server. Its service also records certain session data, such as disconnect and connect times, the total bandwidth used, and a lot more. And while actual traffic data is not logged, generally speaking, this extension collects a lot more data than we expect.
If you ever consider subscribing to the VPN services of SaferVPN, you can avail the 24-hour free trial with unlimited access to all features and services. But if you prefer to become a paying subscriber, there are three price plans available to choose from. And like with Hotspot Shield, its 2-year plan offers the best value for money. Your package options are:
$10.99 per month
$65.88 per year
$78.96 per 2 years
4. NordVPN
If you prefer ad-free and malware-free browsing, NordVPN makes a great choice. But take note that it does not come with a free Chrome extension. So, you have to manually set up an account with the provider first.
Then again, this Chrome extension has lots of benefits, including the CyberSec feature, which is meant to block ads and keep you from accessing sites that are laden with malware. Having such a feature, you could browse safely without fear of giving away private and confidential information.
When it comes to performance, NordVPN offers solid and acceptable speeds. With more than 4,850 servers spread all across the world, users have a massive server network to choose from. Not to mention, this VPN does have a "no logs" privacy, too!
If you plan to try this VPN service, they offer a free 3-day trial. However, it's hidden on their website. You also have four plans to choose from, and each of them comes with a one-month money-back guarantee. Aside from the monthly subscription, all other plans are reasonably priced, but if you want a plan that is of great value, you can avail the three-year plan.
These are the available packages you can choose from:
$11.95 for one month
$54.00 for 6 months
$83.88 for one year
$99.00 for 3 years
5. Blockless
Blockless is the best free VPN for Chrome for beginners out there. The reason is that it is very easy to use. Not only does it offer a straightforward point-and-click experience, it also detects the fastest available server for you.
As mentioned, Blockless has a free plan, but you need to sign up for an account before you can start using the Chrome extension.
Take note that the free plan has limitations. Only one device can be connected, and it is not possible to change your region. In addition, you can only choose from 10 server locations, and the Chrome extension does not have advanced features. On the brighter side, no adverts will be thrown at you when using this VPN service. That means your browsing experience will not be interrupted. While its performance is inconsistent at times, it does offer fast download speeds.
Should you wish to upgrade to a premium plan to gain access to all servers, other benefits, and be able to use the service for five different connections, you have to pay $7.50 per month.
6. TunnelBear
Tagged as the best Chrome VPN in 2018, TunnelBear is popular for its awesome performance and user-friendly interface. Overall, the service is also easy to understand and use. And to be able to use its Chrome extension, you only need an email address.
TunnelBear has a free plan that is limited to 500MB per month, so if you do not always browse with a VPN, this should be a perfect service. Some users also suggest that if you wish to get an additional 1GB, all you have to do is tweet about TunnelBear.
For added protection, this VPN service comes with an ad-blocker service for Chrome, which may work with other VPN extensions. Security-wise, they do not record any data or information from you, apart from your email address. They don't even log your activities.
If you want to try this service first, you can avail the free plan. But if you want to upgrade to have access to advanced features, you may try any of the following packages:
$9.99 per month
$59.99 per year
7. Windscribe
Windscibe is a Canada-based provider of a VPN service. They are a stand-out among the rest because of their VPN's undeniably great features.
One thing that makes Windscribe a popular choice is the unlimited number of devices that it supports. In addition, for a free plan, you have a whopping 10GB of data to consume every month.
Like most Chrome extensions for all VPN services in this list, Windscribe's extension is easy to use. You can even set it up quickly. Although its extension is free to use, there are limitations, including the use of only one device and a restricted access to only 10 locations.
In terms of privacy and security, this VPN service provider excels. With a no-logging policy and a 256-bit encryption, you really need not worry about anything. It even has added features like a killswitch, which is a lifesaver when the Internet connection suddenly drops.
Other than the free plan, you can choose from other plan options as well. The other packages available are:
$9.00 per month
$49.00 per year
$89.00 per 2 years
8. Outbyte VPN
If you are looking for VPN services for unrestricted streaming or gaming, then go ahead and try Outbyte VPN. Though it's still new, it does offer you access to your favorite video and audio streaming sites, social media, and gaming sites without restrictions.
Now, if you constantly tap to public Wi-Fi connections, you will also need this service because it secures your web browsing sessions and keeps your data private. That means trackers, hackers, and advertisers won't stand a chance at you.
Outbyte VPN also guarantees a safe and secure browsing experience as it does not log your activities, offers a high-speed connection with unlimited bandwidth, provides an AES-256 encryption, and bypasses internet censorship and firewalls.
If you are interested in trying out Outbyte's VPN service, you can choose from these three packages:
$7.99 per month
$37.98 per 6 months
$60.00 per year
Choosing the Best Free VPN for Chrome Browser
To choose the best Chrome VPN, you have to search for a service that offers protection and privacy while surfing. You also want a service that bypasses censorship and unblocks region-restricted content. Lastly, you want a service that offers a strong encryption for a tighter security. Of course, for obvious reasons, you also want an extension that is easy to set up and use.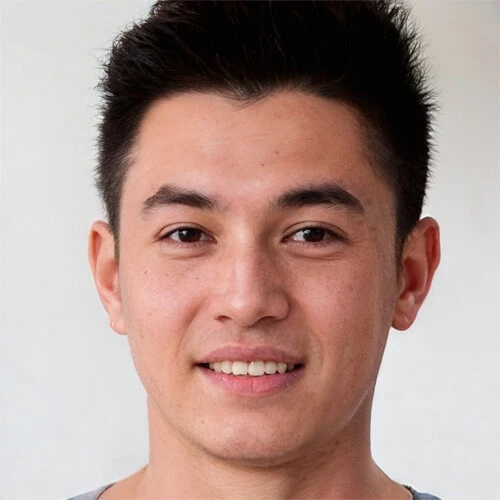 Vic is a search engine optimization expert, helping to optimize websites to make them more user-friendly. He's been in the industry for more than 10 years, and his work speaks a lot about his experience and expertise in the IT and digital marketing fields. 
Vic is the one in charge of keeping our website running smoothly and efficiently, to make sure that our readers have a wonderful experience while visiting the website. He's good at troubleshooting errors and fixing Windows issues that come up either when playing games or working on the computer. 
Vic is a certified gadget freak who feels the need to surround himself with cutting-edge technology. And this passion has helped him a lot in creating content that informs and guides users on using and troubleshooting the latest technology. He is an avid researcher who is always hungry for the latest news and updates on the most cutting-edge technology.