5G, the fast-growing mobile communications network has attracted a lot of hype in recent times and expected to have a huge impact as the network rollout is on the way to millions of homes worldwide. The new-generation mobile network should be capable enough to meet heterogeneous network demands as it promises to enrich the telecommunication ecosystem with the expansion of new service scope. 5G is key to digitalization in the 21st century bringing architectural and platform transformation to satisfy multiple services and standards. With the rollout of 5G globally, it is estimated that 5G will account for 1.2 bn connections or more by 2025. As the demand for such unparalleled sophisticated wireless networks is rising, operators are taking this opportunity to build 5G networks and make presence of 5G networks in a wider region. However, on their road to 5G deployment, they face numerous critical challenges and need to address those timely to make their networks ready for 5G at the earliest.
Hinderances they face while deploying 5G networks
Increasing cost of spectrum and selection of frequency bands
Developing wireless networks is not so easy as it seems. Operators need to bid for spectrum bands of high range to build and commercialize 5G networks. For example, Canadian government organized a spectrum auction for 600MHz and 3500 MHz bands in the year 2019 and 2020 respectively and currently planned for 1GHz band auction in 2021. This gives a hint that more such auctions can be held in near future. Moreover, these bands are expensive, and operators have to choose their spectrum band as per their capacity and 5G services they are going to offer to their customers. As of spring 2020, a total of 4.47 billion USD (the largest single total acquired in the nation's history) was achieved in the millimeter wave (mmWave) spectrum auctions conducted in the US.
Network architecture is intricate
Diversified service requirements can be served with the application of distinct network functions. Availability of fiber/optic cables, network resource allocations is essential for the development of 5G technology in core and RAN network and requires having a feature-rich architecture to support complex network activities and experienced engineers who can take up these tasks to accomplish 5G networking goals.
5G enabled devices are less in number
5G leads to various technical challenges that include multi-band support for low and upper frequency bands. Such issues create design complications for front-end and come along with heating concerns due to excessive consumption of power required to transmit higher frequency bands. All these demands for high bandwidth and data rates which are dependent on initial phase of 5G deployment to make 5G-enabled devices and thus, makes it scarce in the market.
Complexities in 5G network testing
There will be complexities while 5G network testing which involves rigorous testing based on user KPIs such as voice calls, download and upload speed and needs to improve it for providing Quality of Experience (QoE) to users. Unlike its previous networking technologies, 5G has a wide variety of new requirements for testing to examine complex 5G settings including frequency bands and validate network performance based on the use case for which it is being developed.
Rules and regulations on 5G deployment
5G rules and regulations may vary in different countries which means operators need to assess the regulatory norms where they are trying to put up 5G networks for users. Regulators must ensure that facilitation of 5G networks to consumers are well protected as it is rolled out to them. For instance, 5G-enabled solutions for healthcare industry must be accessed by patients to get used to new-age medical approaches such as remote patient monitoring, virtual consultations which require high-definition (HD) video.
Conclusion
5G technology is the foundation for various new technologies that are targeted to serve different verticals across the globe. Mobile network operators (MNOs) are continuously working on deploying 5G networks on a wider scale to support diversified service requirements. Mapping their way towards building 5G, they come across various challenges. To address these challenges, they should have proper strategies and solutions for 5G testing to craft a robust network with advanced capabilities such as facilitation of multi-connectivity to devices with higher data speed and low latency.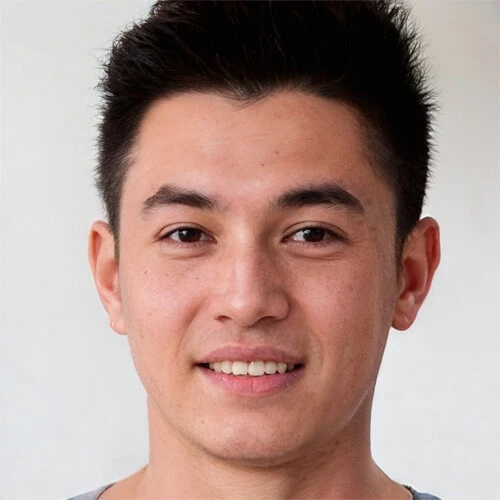 Vic is a certified gadget freak who feels the need to surround himself with cutting-edge technology. And this passion has helped him a lot in creating content that informs and guides users on using and troubleshooting the latest technology. He is an avid researcher who is always hungry for the latest news and updates on the most cutting-edge technology.
Vic is the one in charge of keeping our website running smoothly and efficiently, to make sure that our readers have a wonderful experience while visiting the website. He's good at troubleshooting errors and fixing Windows issues that come up either when playing games or working on the computer.