University students in the medical field go through challenging tasks that include understanding the prevention and treatment of chronic diseases. For this reason, medical students must have efficient ways to propel their learning throughout college life. To be useful in the medical field, students have to master and memorize important medical concepts.
Technology has initiated vital software applications that assist students' inefficient learning processes on laptops, tablets, and smartphones. These software applications play a huge role in modern treatment methods by allowing data sharing, referencing, calculations, and diagnosing diseases and offering comprehensive studying materials for the students. As a result, software applications are now indispensable study tools for contemporary learning accessible through iOs, Android gadgets, and the web. Below are examples of the software applications you can use as a medical student;
Lexicomp
It is an application best for medical university students as it helps prepare and organize a database for drug details and equipment. You can also apply it in the proper keep of medical dosage, diagnosis information, toxicology, natural products, and learning of lab procedures. It uses well as an aid for referencing any medical information. Any student can subscribe to access its services.
However useful and efficient it is, most students find it expensive. Even so, several universities get renewable subscriptions regularly for their students. It can be accessed via an iOS gadget and androids such as tablets and smartphones.
Prognosis
The application is specifically designed to test diagnosis, treatment knowledge, and medical testing. It can be compared to a game app as it allows students to play and test themselves on their understanding of medical concepts while learning from their mistakes in a less risky environment. One can use it to make vital decisions based on real-life medical conditions from patients.
Moreover, after every test, it offers a breakdown of a patient's health condition and progress on salvaging the situation. The information received from the application is reliable for use by expert urgent essay writing service and research analysis.
Brainscape
Medical studies are complete and huge, for it requires a comprehensive and intensive understanding of concepts. Brainscape has proved to be a useful application for med students offering help as a flashcard system that operates online and uses a confidence-based repetition method to adjust the learning speed.
On the other hand, any medical student can develop their deck and share with classmates hence providing collaborative assistance in studying hormones, diseases, and drug diagnosis, among other intensive topics.
Muscle and Bone Anatomy 3D
For a medical student eager to learn about body muscles, human anatomy, and body joints in 3D, this application offers just that. It has a comprehensive list of the 145 body muscles by name, the supply of nerves, origin, and their insertions. It helps students manipulate body joints and bones.
Furthermore, one can view the way body muscles contract and the movement of the internal joints. It is quicker to learn about human anatomy through displays of videos, animations, and images. As a result, the application has become a vital tool in the learning of medicine. It applies to windows, iOS, and Android gadgets.
3M Littman SoundBuilder
It is a free iOS app managed by the 3M Company responsible for developing medical stethoscopes. A Soundbuilder is used in improving an auscultation skill and knowledge for medical students and clinicians. In total, it offers 14-course lessons on heart sounds skills used for the following purposes:
Dynamic worms;
Virtual mannequin;
Headphones that are helping in the differentiation of both excellent and sickening hearts;
3D heart animation of the heart.
iSurf Brain View
This app uses neuroimaging information from different images in assisting students to learn better on MRI and Neuroanatomy. It has automatic segmentation tools that help in the issuance of ideas for practical medical studies. There is a zoom tool for easy identification of various body structures to develop notes among several functionalities. It functions as a portable MRI trainer offering students with neuroscience studies. It is only applicable on an iOS gadget.
In conclusion, it takes a lot of energy to understand and apply the medical knowledge acquired during the learning process. However, to ease it, a student must initiate several methods to assist them, including software applications such as the iSurf Brain view, Brainscape, prognosis, and Lexicomp.
Their comprehensive tools have helped most medical students, and with proper utilization, any student can benefit from its specific functionalities. As a medical student, make use of these software applications to understand detailed concepts better.
Author: Diana Sims
Diana is a stellar writer and a prominent journalist. Her research studies in writing have helped thousands of students achieve better results. She shares valuable insights on writing that resonate within the readers. Her articles at jetwriting.com garner a striking number of views, likes, and shares, and she finds this recognition as her biggest career achievement so far.
I look forward to hearing from you soon.
Give us some love and rate our post!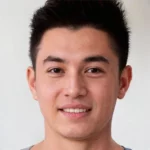 Vic is a tech enthusiast who loves to be up-to-date with the latest and greatest technology in the world. He creates content that educates and helps users with their tech-related questions. Vic manages our website to ensure that our readers have a seamless experience while browsing. He excels in troubleshooting errors and resolving Windows issues for gaming and work purposes.