Reading time:
5
Minutes
A Screen Time Passcode was designed by Apple to limit exposure to movies, games, and other apps on a mobile device. It was intended mainly for parents that worry about how often their kiddos watch YouTube or other streaming services, but many adults use it to balance a healthy experience with mobile devices.
The only problem is that we all often forget our codes to get back on our devices and need to learn how to turn off Screen Time without password authentication. That is why we reviewed options, including the powerful iDelock iOS software from WooTechy, to provide you with solutions in this situation.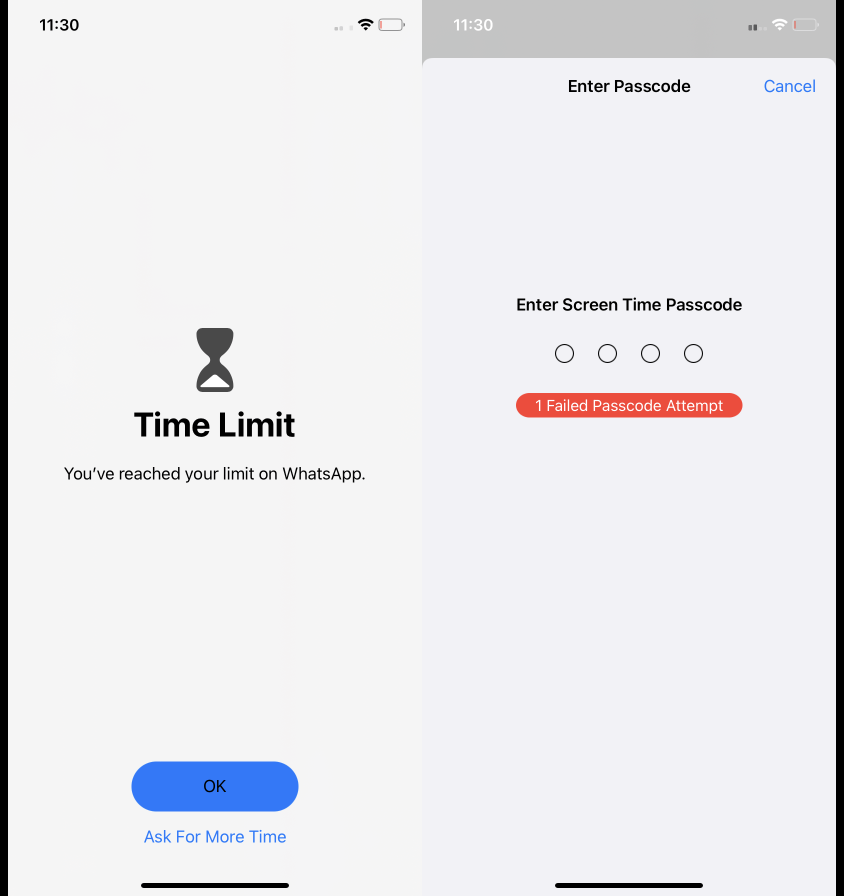 How Does Screen Time Work?
Using Screen Time on a mobile device restricts access to certain apps or shuts down the system by locking out a user after a predetermined amount of time has been spent in front of the screen. This feature sends out real-time reports about usage numbers in hours, minutes, and seconds for any iPad, iPod, or iPhone device.
This is an excellent solution if you have a child that spends hours playing a gaming app or mindlessly doom scrolling social media. You can use it to ensure they have completed their homework on time or lower the restrictions as a reward for helping out around the house.
Essentially, the Screen Time Passcode option gives you more control over your and your family's Apple devices. Usually, this is a 4 or 6-digit code required to unlock your device that is easily changeable in the general settings of your device.
What Happens After 10 Failed Screen Time Passcode Attempts?
This is the primary problem for adults using a device and then forgetting the Screen Time Passcode. All of a sudden, they are locked out of essential apps needed for work, banking, or communicating with friends.
The Apple Screen Time feature is designed so that when a user tries an incorrect passcode more than a certain number of times, they will experience "cool down" periods. For example, the screen will automatically lock out users for:
1 minute after 6 failed attempts
5 minutes after 7 failed attempts
15 minutes after 8 failed attempts
1 hour after 9 failed attempts
If you incorrectly try to remove Screen Time Passcode by entering the wrong sequence 10 times or more, your device will either permanently lock out any users or wipe your entire system clean of any personal data.
[Most Effective Way] How to Turn Off Screen Time Without Password
A simple solution for how to hack Screen Time Passcode is to use the powerful software iDelock from WooTechy. This way, you will not risk losing all of your private photos, passwords, notes, messages, videos, and more because iDelock does not need your Apple ID or passcode to initiate the process. This is an incredibly easy-to-use app that will return access to you in a matter of minutes.

Features include:
Safely turns off any Screen Time Passcodes without losing data.
Remove MDM, Apple ID and screen passcode on iPhone/iPad/iPod easily and fast.
Everything is done without the need to remember old passwords or passcodes.
Supports all iOS/iPadOS versions and Apple models, including the latest iOS/iPadOS 15.
Steps to Remove Screen Time Passcode with iDelock
Launch iDelock on your computer and select Unlock Screen Time Passcode. Then, connect your device to your computer via USB cable.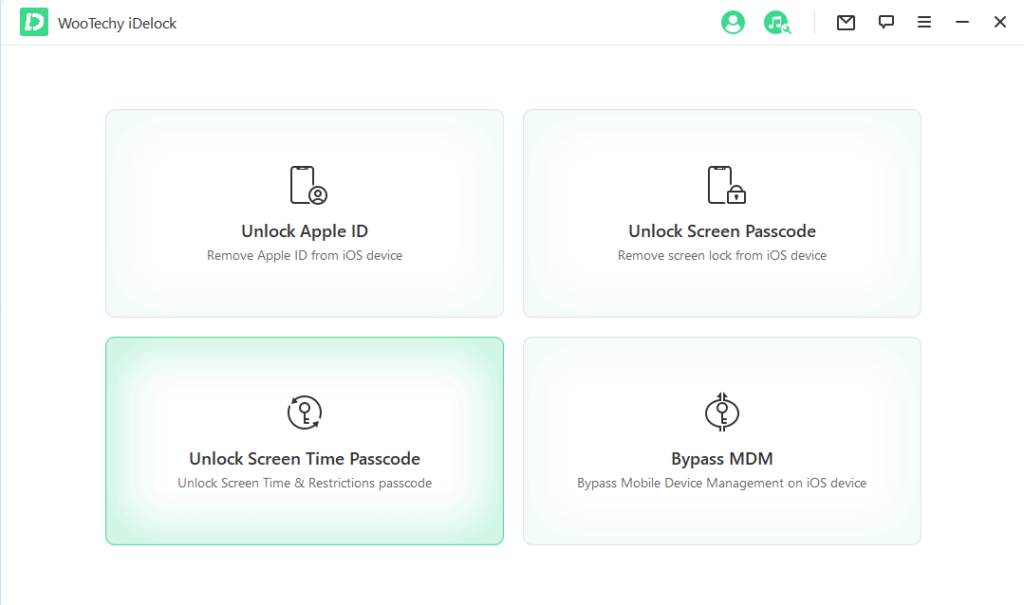 Follow the instruction on your screen and you will see two options. Select the Set Directly on Device if the Screen Time is set from the Settings.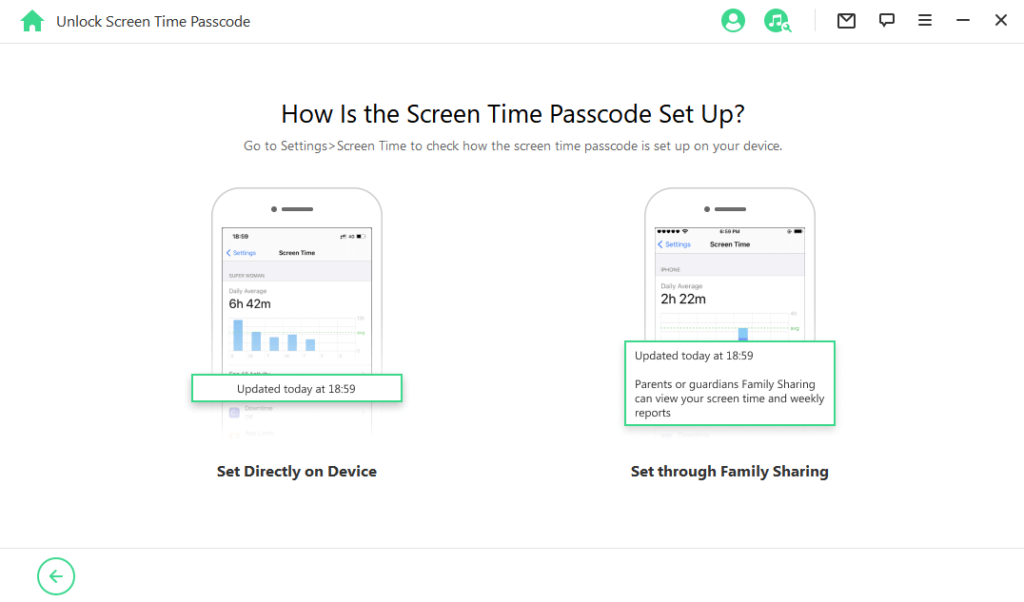 Next, click on Start and iDelock will begin removing the Screen Time passcode from your device.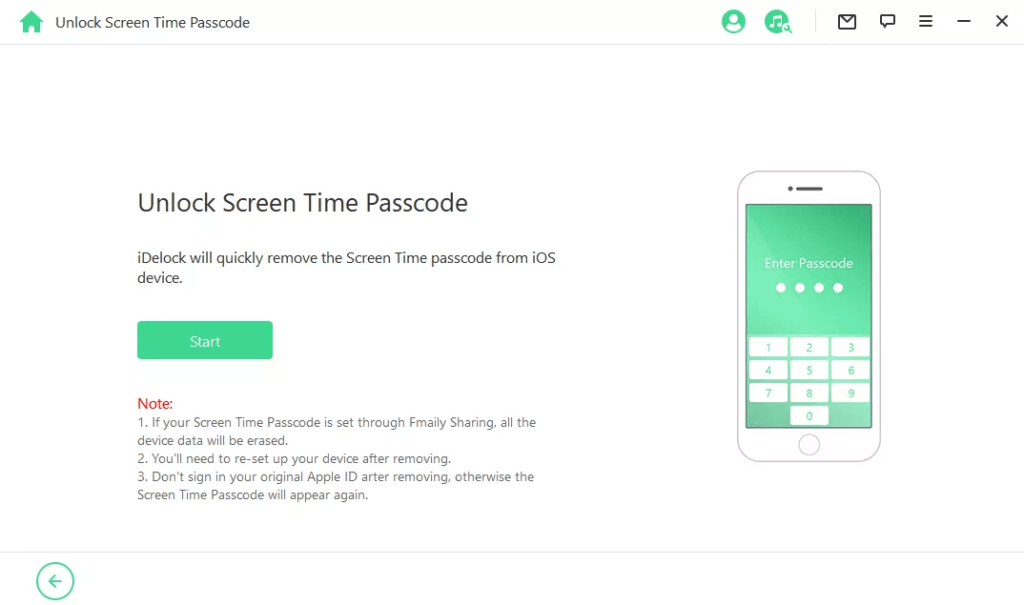 You'll see a successful message within a few minutes. Remember to follow the on-screen instructions to set up your device.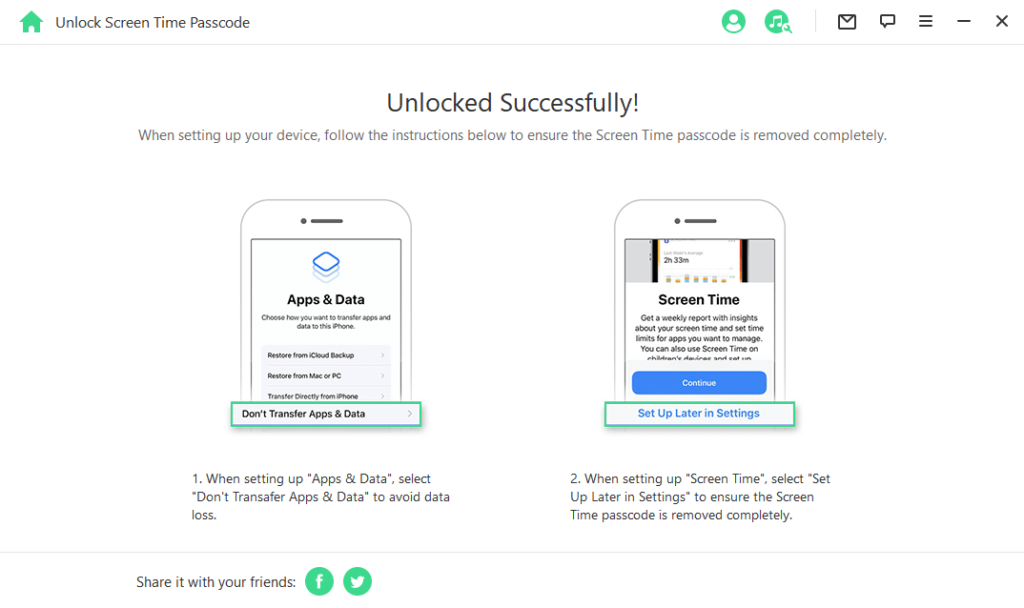 If the Screen Time is set through Family Sharing, choose the second option mentioned above.
Note: If the Find My iPhone feature is turned off on your device, then iDelock will begin unlocking the Screen Time immediately.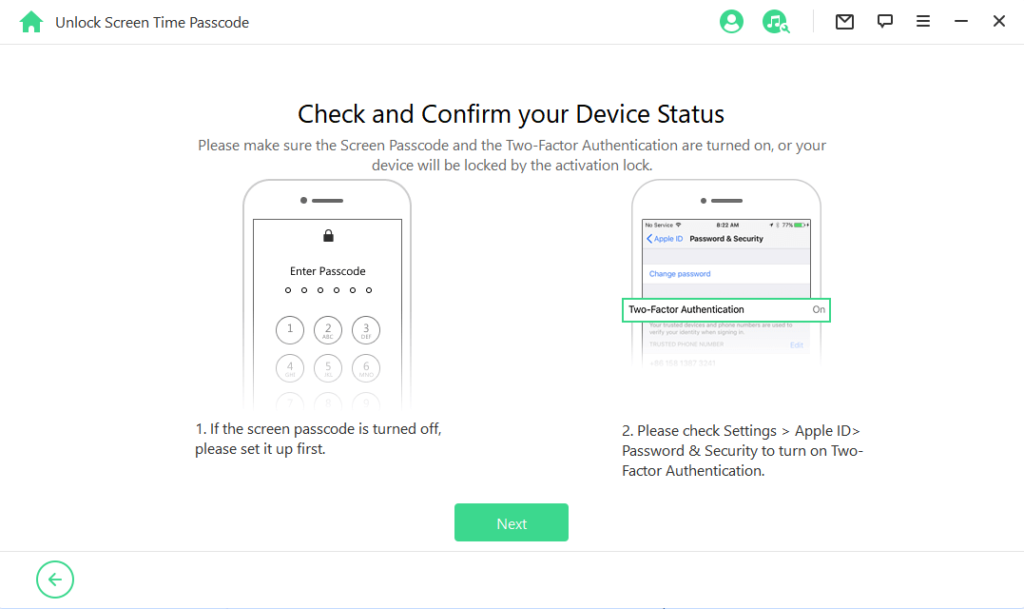 If the Two-Factor Authentication is enabled, then you need to check the device status and click on Next.
Enter 000000 as prompted, then click on Unlock to confirm your action.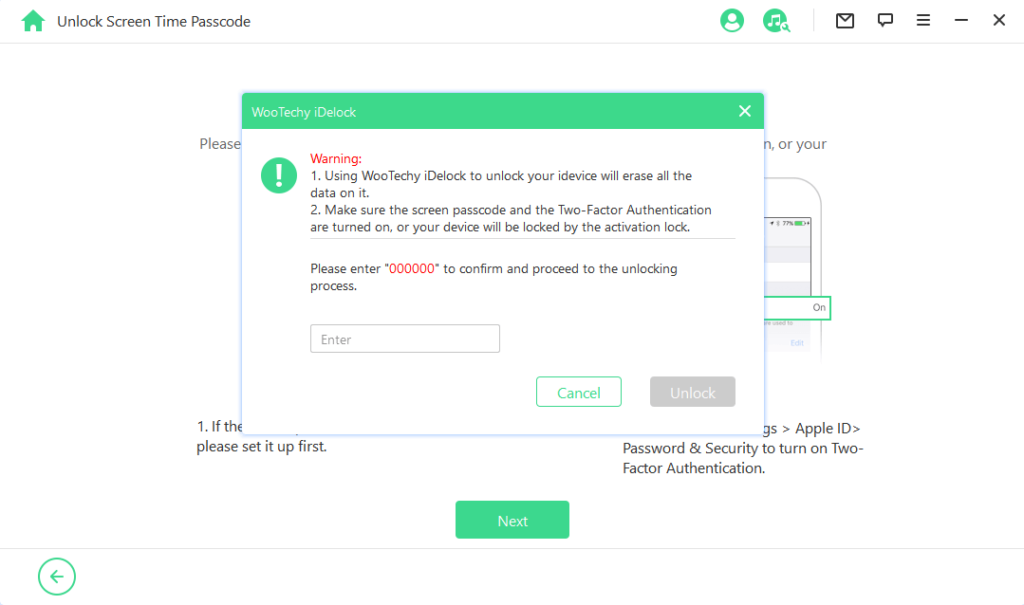 Wait patiently and iDelock will notify you once it successfully removes the lock.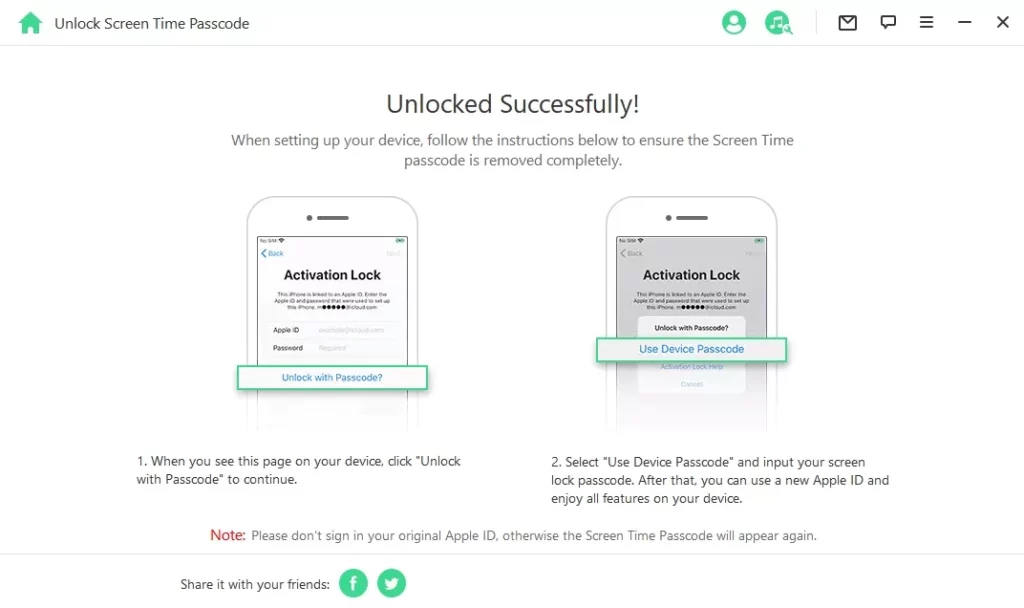 Other Methods You Can Try to Hack Screen Time Passcode (May Not Work)
There are other methods to try and "hack" your device, so the Screen Time Passcode is no longer an issue. Most of these solutions work only every once in a while, but may be worth your time.
Some iOS devices allow you to access iMessages without unlocking the device, and your friends can send you YouTube videos that teach you different methods or tricks that may work.
If your Screen Time Passcode is set to specific apps, you can always delete and reinstall those apps after the time limit has been reached and see if that doesn't reset everything.
Turn on your screen recording option on your device and ask your parents or device owner to enter the passcode while it is running in the background.
Trying different ways to hack Screen Time on iPhone never offers guaranteed success. You will be far better served by downloading iDelock and going about a solution that way.
Wrapping it Up
Whether you are a teenager looking to get more social media time in or an adult who forgot their codes, working with Apple's Screen Time Passcode does not have to be a massive trial by fire. You can always try different techniques and tricks you learn online, but the most reliable solution is to download and install iDelock from WooTechy. This way, you ensure your private data is safe and secure when you regain access to your device.
Give us some love and rate our post!