We all want to pick the best email marketing service for our business
Compared to other types of advertising, the return on investment (ROI) for email marketing is constantly higher. Email marketing typically yields a $42 ROI for every $1 spent. E-mail marketing is used by over 90% of marketers for unpaid content distribution.
Moreover, it's fantastic for fostering communities and interacting with clients personally. However, suppose you don't have a solid system in place to manage your email marketing. In that case, you won't be ready to effectively communicate with your members and clients to boost engagement, strengthen connections, attract new leads, and close more sales.
For this reason, we have compiled a summary of the best email marketing software currently available. To choose the best email marketing software to achieve your goals, I recommend exploring the features you need to know to choose the right platform.
We'll take a deep look at the big picture to address many of the fundamentals of email marketing, including its significance, the nature of email marketing platforms, and the qualities you should seek in a good one.
What exactly is email marketing
Advertising your company's wares through email is called "email marketing," and it's an amazingly effective technique that combines direct marketing with digital promotion.
Incorporating it into marketing automation can assist spread the word about your newest offerings to consumers.
Lead generation, brand exposure, connection development, and maintaining consumer engagement in between transactions are just a few of marketing emails' many uses.
So why choosing the best email marketing platform is vital for your business
Regarding marketing strategies, email is one of the most affordable options for small companies. Email marketing in the United States yields a 4300 percent ROI on average, citing the Direct Marketing Association.
This is because email marketing requires little effort on the part of the business and allows for direct interaction with clients.
The delivery rates of your communications are the responsibility of the email marketing technology you employ. Therefore, picking the right one is crucial to your campaign's success.
The less you shop around, the more you'll spend for fewer advertising tools and worse email deliverability rates.
In fact, businesses that use automated email marketing are 133% more likely to deliver communications relevant to the client and their stage in the buying process.
Triggered campaigns, as opposed to blanket campaigns, account for over 75% of email's income. Twenty-one percent of the money from email marketing comes from automated email campaigns.
Email marketing is crucial, and whether you're in charge of communicating with current clients or potential new ones, you'll need a platform that facilitates list and connection management and campaign execution.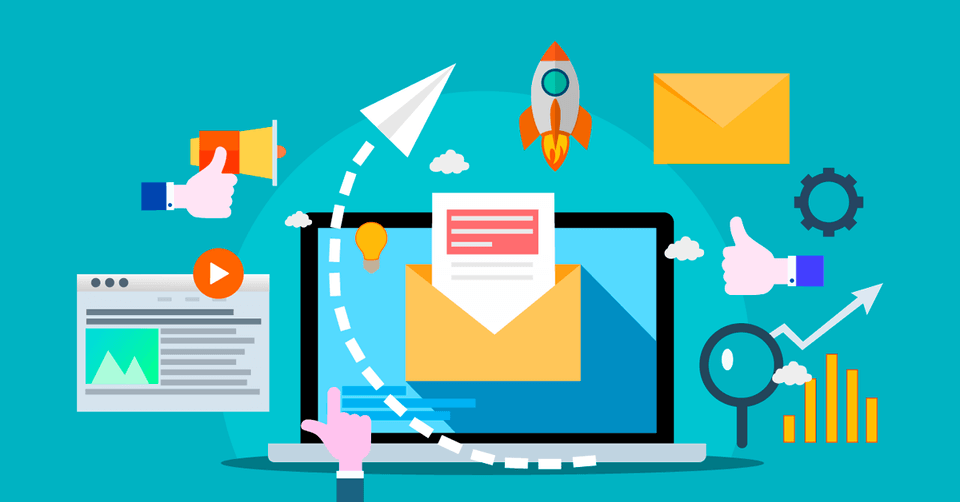 Here's how you can pick and narrow down the ideal email marketing fit for your business
Your ideal email marketing platform will be different from everybody else's. The requirements of the modest blogger will vary from those of the multimillion-dollar data product corporation.
However, we included some considerations since we think they are the most crucial for companies in general.
I will explain how we arrived at this list, what factors were considered, and why some were deemed less important than others so that you can make an informed decision.
Make your final choice with the aid of our approach:
Clickfunnels alternatives (there are better options out there)
When creating landing pages, producing leads, and managing a whole sales funnel, Clickfunnels is a tried-and-tired tool. Despite its popularity, Clickfunnels might not be the greatest fit for your company. There exist many ClickFunnels alternatives for small businesses boasting better features.
Either nothing at all, or extraordinarily little, in the way of email marketing tools. It needs updating and modernization due to its outdated user experience (UX) and user interface (UI). The Clickfunnels platform is buggy and sluggish to load.
The one that allows for easy automation
The "set it and forget it" method is unparalleled in the commercial world. When using an automated email marketing solution, you won't need to manually check to see whether each new subscriber is in the appropriate sales funnel.
After you've set things up, they'll instantly start receiving the designated emails. For this reason, it's important to look for an email marketing provider that allows you to send automatic emails without the hassle and sophisticated tagging methods.
Whenever it comes to email marketing automation, Constant Contact is unparalleled when it comes to this. New subscribers can automatically get a welcome email, and existing ones can be placed into different drip campaigns based on their behavior. The simple layout makes this possible with little effort on your part.
Responsive customer support
None of the benefits of an email marketing service will matter if its users can't contact a dedicated support team.
You, as a company and a client, appreciate the significance of this function. When you're experiencing trouble sending a time-sensitive email, you want a marketing solution that will reply quickly.
Whether it's a toll-free number, an email address, or a chat window, customer support should be accessible whenever needed.
Data-analytics
As a company owner, you understand firsthand the importance of having access to reliable information while making crucial choices.
An email marketing service's primary function is to assist you in tracking the performance of your email campaigns and identify areas in which they can be improved.
Consider using a provider for email marketing if it provides access to these key metrics:
Bounce rate – Subscribers who have not received your emails can provide an outdated or misspelled email address.
Conversion rate – The number of persons that acted because of your request. Typically, this is for business conducted by electronic mail.
Click-through rate refers to the frequency with which your email's recipients interact with its links.
Open rate – The effectiveness of your subject line directly impacts your rate.
The number of unsubscribes – Well, this one's obvious.
All of these will help you quantify any customer-related projects. Also, read about these 5 tools to make a successful project management plan.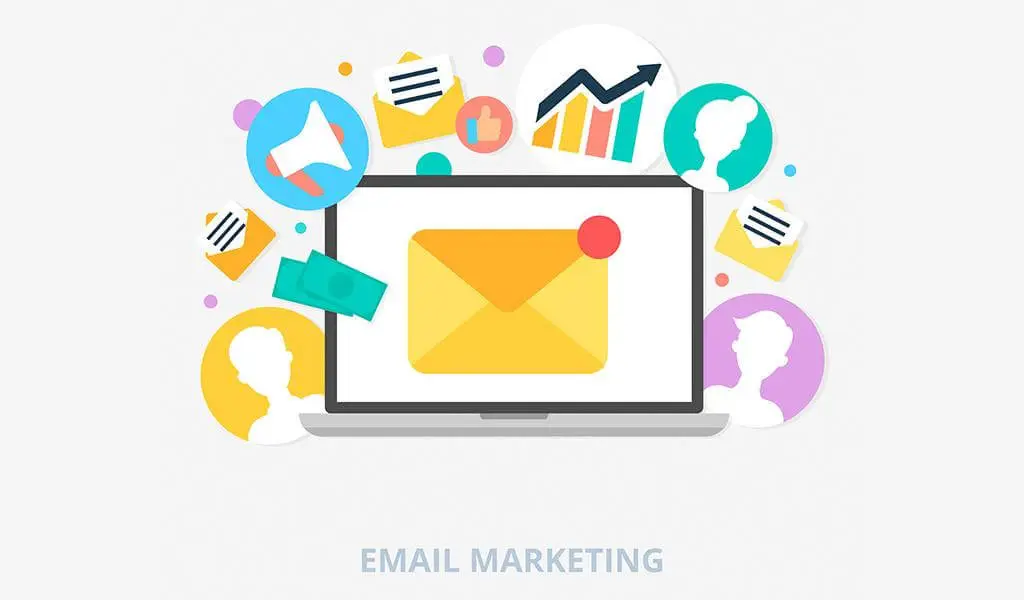 Straightforward segmentation
Eventually, as your company expands, you'll want to sell to certain demographics. Not everyone on your list will desire the same item, especially if you provide a wide range of options. A reliable email marketing provider will provide you with simple but effective tools for targeting certain groups of people.
When using an email marketing solution like MailChimp, for instance, you can categorize your subscribers based on how they signed up for your mailing list. This will make it simple and automated to place the segments into the appropriate targeted funnels.
The segmentation capabilities you desire (which, if you're passionate about email marketing, you need) will cost you more. This isn't often included in trial versions of services. However, if you care about expansion and customer conversions, it's money well spent.
Your capacity to comprehend your market is the foundation for your campaigns' advertising automation, eye-catching layouts, and fantastic content. Having the best message in the world means nothing if it is delivered at the wrong moment or to the incorrect person.
Features like segmentation and others crucial to an email list provider are sometimes overlooked in favor of more showy options.
Reading and viewing options
43% of all email checks are performed daily on a mobile device. Fewer people are checking their email on a desktop computer, so choosing an email marketing service that supports mobile devices is important. It has layouts suited for viewing on smaller screens.
If a recipient reads an email on their phone and it doesn't seem right, they'll delete it without reading the rest of it, and your work will have been for nothing.
Integration with different business applications
Because of Mailchimp's separation from Shopify, several companies had problems highlighting the need for a dependable solution to integrate third-party apps without causing disruptions.
Depending on your company's needs, you should investigate the many add-ons compatible with your chosen email marketing platform.
For instance, it would be helpful if your email marketing provider could seamlessly connect with your website platform, customer relationship management system, and opt-in email popups.
Always start with a free plan
If you are not ready to be committed to a subscription plan, it is quite okay to begin using a free emailing tool. When you're ready to expand your email marketing activities, you might consider upgrading to a premium plan.
Using an email marketing platform for some time, you'll better understand whether premium add-ons are worth the investment.
Learning through doing is the best method. Aside from this, you can use these 8 subscription management softwares for your ecommerce business.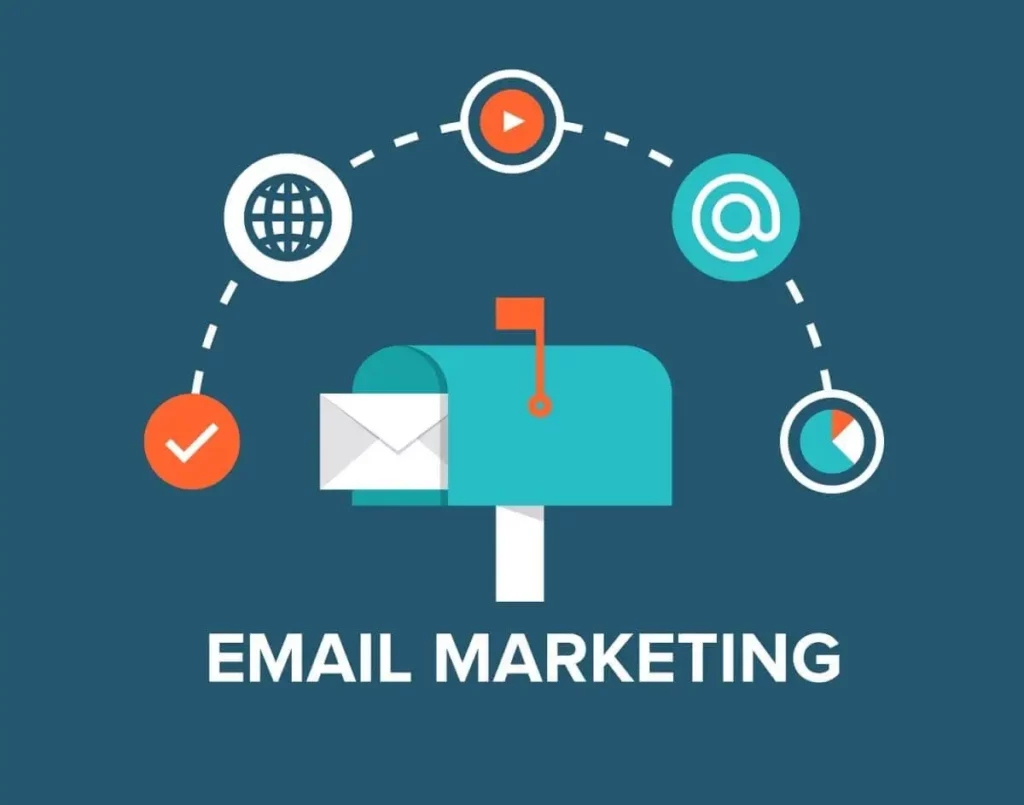 Closing words: Drive new leads for your business via email marketing
Did you know that 59% of consumers think they are influenced to purchase because of email marketing? You won't want to pass up the chance to increase your brand awareness and generate leads in such a way.
The end aim is to convert high-quality leads into paying customers, but first, you must attract those clients in the first place.
More leads from your website, online media, and other digital sources can be captured using email capture tactics, allowing you to expand your email list and nurture prospects farther down the marketing funnel.
Previous clients who can be interested in making a purchase or signing up for services from your company again can be retargeted via email marketing.
Give us some love and rate our post!