Reading time:
3
Minutes
Launched in April 2021, CoinMooner is a crypto listing platform that aims to make crypto more accessible. This article will review the website and some of its interesting features, as well as talk about coin listings.
Everything About CoinMooner Platform
CoinMooner is a coin listing platform that has been in operation for about a year at the time of writing. In their manifesto, the team behind CoinMooner makes it clear that one of their chief concerns is making cryptocurrency more accessible to the general public.
The user-friendly site is home to an array of helpful and interesting features, including a coin tracker, blockchain-based games, and airdrops.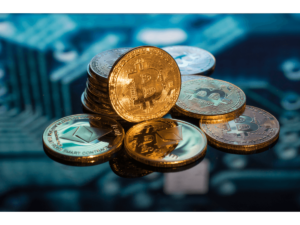 CoinMooner Website Main Features
For such a new website, CoinMooner is home to a range of features, including a blog with news on NFT and DeFi.
Crypto Ranking
CoinMooner started out as a crypto listing platform, and it's easy to see why they are so successful, with over 10,000 daily visitors and a value of nearly $403,000. The site's coin tracker gives you a reliable sense of what the current market trends look like.
CoinMooner's tracker also contains interesting statistics on its token listings, laid out in a clear, user-friendly way. CoinMooner is the perfect site to see how whales are investing!
Adding Your Coin
It's easy to make new token listings on CoinMooner. To start the process, you'll need to fill out some details about your coin, including a name, description, symbol, launch date, and price in USD. CoinMooner also asks for any social media links you may have for the coin and requires that you put in a Telegram username.
Promoting a Project
Once you've posted your new token listing, you can promote it through CoinMooner. The site offers loads of ways for you to promote your token, including promotions on their crypto tracker, banners and pop-ups, email-based promotions, and KYC for projects. To boost the status of your coin, you can also pay for a tech audit to have your coin's smart contract tested by blockchain security experts.
Airdrops
As well as their crypto tracker and token-adding features, CoinMooner also hosts airdrops from loads of crypto coin projects.
During these airdrops, these projects distribute tokens among their community base, usually for free.
Airdrops are beneficial for everyone. It's a way for communities to come together and have fun, but it's also a way for crypto projects to get more exposure.
GameFi – Blockchain-Based Gaming
Blockchain-based gaming is another fun feature on CoinMooner. The site houses almost seventy games for you to choose from, meaning there are hours of fun to be had. In case you need any more reason to play, you should know that players have a chance of winning financial incentives while they play.
Given CoinMooner's emphasis on making crypto accessible for all, it makes sense that they would have such a strong emphasis on games on their website. What better way is there to engage with an audience than through an interactive form of media, like a game?
What Is a CoinMoon Token?
The website has its own CoinMooner coin ($MOONER). The token launched in the final quarter of 2021, boosted by an extensive advertising campaign across CoinMooner's website.
MOONER can be used in gaming and for purchasing NFTs and has the potential for passive earning. On top of that, you can also use the token to get discounts on CoinMooner. When promoting your new token listings, you can benefit from discounts on all promotions by using the website's native coin.
Conclusion
In conclusion, CoinMooner so far seems to be a promising project. The emphasis its developer's place on fun and ease of access is evident from their website.
Whether you want to try your hand at making some money through their games, post your own crypto listing, or just get some guidance from their coin tracker, CoinMooner is well worth your time.
Visit the website today to see for yourself what the CoinMooner team has to offer.
Give us some love and rate our post!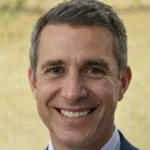 Jack is a seasoned software tester with over 10 years of experience in the industry. He takes pleasure in helping others advance in their careers and enjoys spending his free time with family, playing chess, and reading.
As a software tester, Jack ensures the software is error-free and user-friendly by detecting and reporting issues during the development cycle. His articles in Software Tested reflect his knowledge of the critical role software testing plays in the software development process.