Technical talent is the current need of the market. And companies are continuously looking for the finest talents. However, finding qualified candidates can be a long and tedious process with traditional recruiting. This is where technical screening comes into play.
But this will happen only if the skill tests are designed right. Such tests either make or break a project for you. A well-designed technical skill test can aid you in finding the best talent available in the market. And this, in turn, will influence your organizational success.
This clearly establishes the importance of the right technical screening software programs for recruitment. In this article, we will be looking at the best ones on the market today.
What Are Technical Screening Tools?
A technical screening platform is a software that contains a rich library of technical skill assessment tests for recruiters to filter and evaluate the best talent. These are among the best candidate assessment tools that can ease the process of interviewing potential candidates by evaluating their technical expertise.
These pre-employment assessment tools can help you narrow down the applicants' pool based on their technical abilities and awareness as required for the job role.
Why Do You Need the Right Type of Technical Assessment Tool?
Before shortlisting candidates for the interview, companies used to be limited to resumes and portfolios as a means of screening, which is adequate at best, and far from reliable.
A custom skill assessment test goes beyond assessing a candidate's profile and provides pragmatic insights into how capable the person can tackle real-life, on-the-job problems in an organization.
Since technical hiring is different from and more complex than standard hiring, you will need these technical assessment software programs to hire only the best and strong company fits.
For example, if you want to add a DevOps engineer to your team, you need to assess their scripting language and SysAdmin knowledge. With the right assessment platform, you can do this by setting remote scripting language tests.
7 Best Technical Assessment Tools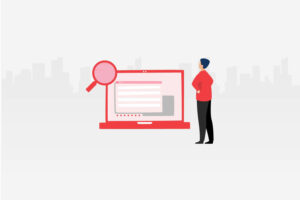 Testlify
Testlify is one of the best technical assessment platforms you would want to use to ensure effective hiring for your organization.
Testlify specializes in helping startups and small enterprises in making the right decisions in hiring the best talents based on their job skills and technical abilities. The best part is that you get to use a lot of advanced features like proctoring scores and 250+ test libraries required for effective hiring, all at affordable prices.
You can use the free plan and try it out before you make the purchase decision.
CoderByte can be your go-to platform if you want to hire the best candidates based on their coding skills and expertise.
CoderByte contains a wide array of coding questions that cover different areas and can aid you in evaluating a candidate minutely. With a detailed scoring system, you can now compare the candidates to find the best fit for your needs.
HackerRank is the best screening platform that you can use when you want to add the finest programmers to your team.
With an online community of computer programmers, this screening platform can be the tool that you need for an effective programming test of candidates. After creating your custom assessment with HackerRank, you can either opt for the automated scoring system or manually score the tests.
Codility is the hiring screening platform that can help you in getting the best talent with the right skills and make evidence-based hiring.
You can recruit the best company-fit employees for any job role that you want to hire for. Codility has diverse tests and includes skill tests for different roles – you can use the tool to assess possible candidates for front-end and back-end developer positions, DevOps, language skills, and so on.
Mettl is one of the market leaders in online assessment tools that help educational institutions and organizations measure the skills and abilities of their employees.
This platform is more inclined toward providing services to schools, colleges, and universities around the world and helps students find an objective benchmark of their strengths, weaknesses, and career potentials.
It also boasts a powerful cloud-based platform secured with best-in-class proctoring.
iMocha is one of the best technical screening tools that can help you in making smarter and more efficient hiring decisions.
With an effective pricing strategy where you can get a demanded quote, iMocha has established itself as one of the best candidate evaluating tools with online tests, psychometric tests, performance metrics, API Integrations, and so on.
Toggl is the skills assessment platform that gives hiring teams excellent insight into candidates' job-specific skills, so they can determine who they should hire.
With a neat and organized user interface, Toggl promises you the best talents where the skills do the talking. A trusted, data-driven process flushes out the best talent for an efficient hiring process.
Conclusion
These are the best technical screening software programs that can guarantee you the best recruitment process and guaranteed success in 2022. Using these tools as your pre-employment add-ons can aid you in making the right and unbiased hiring decisions so that you add only the best and most skilled job seekers to your team roster.
Give us some love and rate our post!