Websites are the primary source of news, information, and entertainment for people nowadays. And as people become increasingly dependent on websites, the onus lies on website creators to provide a seamless experience to their visitors.
Apart from a professional look, how fast your website loads is also essential for a great user experience for today's generation. You, therefore, need to invest in designing a website with supersonic page speed.
Websites also need to be dynamic and offer more features to improve their popularity, given that there are around 2 billion online websites worldwide.
A website also serves as the public face of your company and the first interaction point with your target audience, so even a minor error can cause them to switch to another website, significantly impacting your sales and revenue. According to one estimate, software mistakes after deployment can cost the US economy up to $1.7 trillion annually.
Establishing a comprehensive system for spotting errors before they damage your website's reputation is one of the best ways to get rid of them. In addition, users' trust in your brand can grow if you test the features of your website before they go live. That is where the role of a software tester begins in the website development life cycle.
What Is a Software Tester?
Techopedia explains – "A software tester is an individual that tests software for bugs, errors, defects, or any problem that can affect the performance of computer software or an application."
They further mention, "Software testers are part of a software development team and perform functional and non-functional testing of software using manual and automated software testing techniques."
Software testing is a crucial aspect of software development if you want to drive fast growth and results through your tech product or website after its launch, and software testers play a vital role in the entire process.
Here are reasons you need a software tester to test your website before it goes live:
Software testers can help minimize website errors
Website users expect to see an error-free website and a great UX or user experience. Unfortunately, some organizations are not able to fulfill these requirements. After launching a website, they frequently discover that it has unresolved problems.
It can be challenging for web developers to assess every feature because they already have a lot on their plates. As a result, they might overlook important design flaws that only become apparent once the client begins using the website. However, it is critical to deal with these issues because your website may be exposed to them and crash. A software tester brings in the skills and expertise to get hold of these minuscule errors and remove them from the website.
Launch a Professionally-Looking Website With Software testing
Minor errors are a frequent problem often overlooked during the development of a website. It includes typos, slow loading times, grammatical errors, broken links, non-functioning buttons, and lead forms that do not submit. Even if a business removes errors from the website's essential functions, these presumably unimportant problems can negatively affect how users interact with the website.
A minimal typo on your website does not seem like a big deal to some people, but it will make it appear less than professional. People will naturally question the legitimacy of a website if they find minor errors, and they will probably never revisit the website or trust your brand.
A software tester can help reduce the risk of all these errors. In addition, an error-free website will allow you to establish trust with the audience, converting them to users.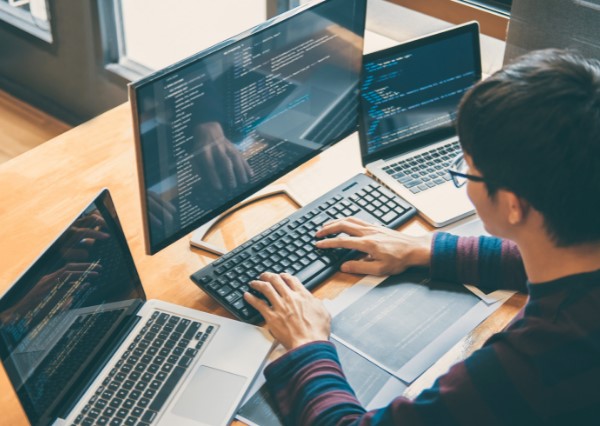 Software Testing can enhance the website design
It is essential to consider the potential bandwidth limitations for end-users when planning the structure of your website. Without it, it is impossible to create an effective design, and users would be unable to use the website effectively.
You should remember that the web host you choose does not alone impact your website's performance. A website's performance is negatively impacted by outdated or inappropriate web design. Your website's simple visual design, placement, and use of code are all factors that can slow it down and increase website response time.
Inefficiently coded websites take longer to load, lag on slow internet connections, and in extreme cases, even freeze on the screen. Additionally, Google has the power to reprimand slow websites, which lowers their rankings in search results.
The good part is that it is simpler to find design issues if you run performance checks on your website. You can enhance the functionality of your website once you identify the problems causing it to lag. Additionally, creating a simple layout for your website will better use the available bandwidth.
A Software Tester can eliminate recurring website redesign requirements
Several company owners occasionally transform the look of their website. They continue to do this to improve the performance of their website, despite the high overhead expenses of redoing each component from scratch.
The most common reasons to redesign a website are to fix errors or give it a new look and layout. However, a website's performance may suffer when it is rigorously tested because errors may occur.
Contrastingly, using specialized software tester's services for your website can assist you in locating concealed issues that conventional testing techniques cannot pick up. Therefore, you would not need to redesign your website frequently, saving you a lot of money. It is also less stressful for your tech team, who works for months to create the smallest of features on the website.
A software tester can check compatibility issues
Building websites that work on all operating systems and device types is challenging. Many hardware and software products are available in the market, and being compatible with each is tough. In addition, a website must be responsive so it looks good on any device.
It must comply with the current web browsers that users prefer, even if you don't consider these devices and the operating systems that support them. These web browsers are still updated by their creators, who use newer rendering engines to show web pages.
A web page can look quite different in two web browsers if detailed testing of your website design is not done. As a result, visitors may find your website intolerable, negatively impacting user experience. A software tester can comprehensively evaluate your website to reduce the risk of such errors. Moreover, if your website is compatible with various browsers, your users can easily access it anywhere. High accessibility has a direct positive impact on revenue.
Software Testing can improve your website's security
When a website becomes infected with viruses, it can cause various problems for the company. Even though these situations are rare, they can occur if the website was developed carelessly.
Cybercriminals can still hurt the company even if they do not use viruses to infect the website; these threats include DDoS attacks, SQL injections, and cross-site scripting attacks. The major causes of website hacks or any security breach are carelessness on the part of the website supervisor or problems with web design.
Nevertheless, when a software tester evaluates your website, they can spot design flaws before they become serious. As a result, it is simpler to fix security flaws and defend your website against online dangers.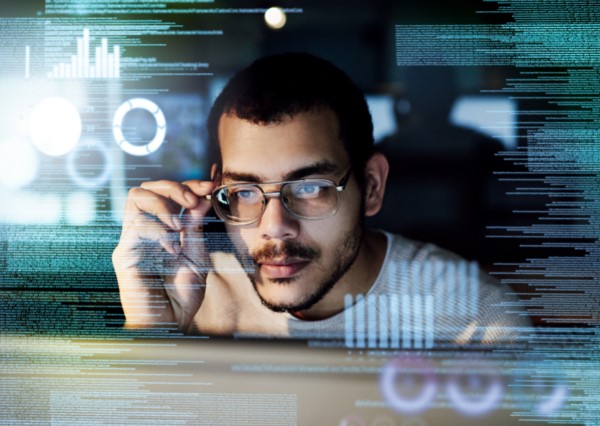 In Conclusion
Website software testing eliminates the barriers that can lower your website's ranking, improves its usability and interactivity, and makes it simpler to build backlinks. While it is important to design your website to raise brand awareness, bring in leads, and increase sales, you must also ensure that all features function properly.
Wishup can help you find an experienced software tester who will ensure you can launch your website in time without any hassles or errors. So hire a software tester today!
Give us some love and rate our post!