We have a strong desire to assert that the importance of software testing is obvious, and there is no sense to prove it. But, the reality is cruel. Every day thousands of users deal with low-quality software and suffer from such experience, while thousands of startups fail at the outsets. It happens because there are still many business owners who consider testing as an inessential addition to software development. They often ask to cut down the testing in order to reduce expenses and deploy software to production as soon as possible. Still, experience has demonstrated that this attitude has the opposite effect. We are ready to prove that quality assurance is an integral part of any software development process and that software tester hiring is extremely beneficial for your online business.
1) Cost saving
As the cost cutting is one of the main reasons for neglecting of independent software testing services, we start exactly from an affirmation that testing is not an unnecessary waste but otherwise an effective way to save money and avoid additional costs.
A co-Founder at DeviQA – leading software testing company – Oleh Sadykow shared experience implementing software testing in the development process from the earliest stages. He said, "There is one universal truth — the earlier bugs are found, the less you pay to fix them. Undiscovered from the beginning bugs tend to become more and more critical, affect other functionality, and generate other bugs. In such a way, a development team has to spend much more time to detect the reason for the bug, track the chain of its impact, make corrections, etc. As we know, time is money, and this could have easily been avoided. Testing on the early stages of software development is indeed beneficial and helpful as it gives an opportunity to catch the bugs as early as possible and cheapen their fixing."
2) Professional approach
Working with a software testing company, you can guarantee a high quality and professional approach. A software testing company provides you with an experienced QA team and all modern tools and techniques that help to create a perfect product. Specialists will check all aspects of your software work, conducting all required types of software testing — security testing, performance testing, usability testing, functional testing, and many others. QA team will use an optimal combination of manual and automated testing to provide either human awareness or remarkable machine efficiency.
3) High-sky quality
The unparalleled quality of a product is a key goal of any software testing process, while high quality is a thing that your customers expect from your product. Incomparable quality is a ticket to success. If your application or software is user-friendly, effective, reliable, fast, bug-free, and engaging, the number of users continually grows, and business thrives. Hire QA tester and reap the benefits of your online business.
4) Client credibility
Hire a software tester and get high quality, which can win your customers' hearts. Reliable applications or software that help users solve their problems fast and effectively at once attract a ton of customers who tend to use it regularly and advise them to their friends as well. Client credibility is crucial for online business development and prosperity.
5) Excellent reputation
Your online business is like your face. It reflects your wishes, aims, and standards. If due to the QA team's efforts your online platform pleases and satisfies your customers, meets all their requirements, needs and expectations, you gain not only client credibility but also a good reputation that is very important these days, as it helps to attract new customers and reliable partners.
As you see, cooperation with a software testing company is a must for online business and brings numerous benefits. We believe our arguments have dispelled all your doubts, and you do not hesitate anymore to hire a software testing team to guarantee the success of your online business.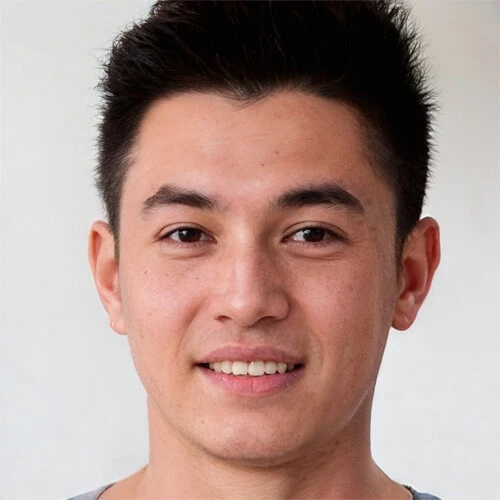 Vic is a search engine optimization expert, helping to optimize websites to make them more user-friendly. He's been in the industry for more than 10 years, and his work speaks a lot about his experience and expertise in the IT and digital marketing fields. 
Vic is the one in charge of keeping our website running smoothly and efficiently, to make sure that our readers have a wonderful experience while visiting the website. He's good at troubleshooting errors and fixing Windows issues that come up either when playing games or working on the computer. 
Vic is a certified gadget freak who feels the need to surround himself with cutting-edge technology. And this passion has helped him a lot in creating content that informs and guides users on using and troubleshooting the latest technology. He is an avid researcher who is always hungry for the latest news and updates on the most cutting-edge technology.