Reading time:
3
Minutes
It's a fact of digital life: files go missing. Losing files on your computer can be frustrating, but with the right steps, recovering deleted or lost files is possible. To recover files, follow these essential steps: (1) Identify the cause of file loss; (2) Choose suitable recovery software based on compatibility, features, ease of use, and support; (3) Scan the affected drive and select recoverable files; (4) Restore and save files to a different location; and (5) Verify the recovered files. By following this straightforward process and adopting preventive measures, such as regular data backups and using antivirus software, you can protect your valuable data and minimize the chances of future file loss.
How It Usually Happens
File loss or deletion can occur due to a range of accidental and intentional actions or technical issues. These include:
Accidental deletion, when you hit the wrong key. Always double-check before you click "Delete" and remember that the Recycle Bin is your friend; open it to find your deleted files and bring them back.
Formatting or partitioning errors, when you play Jenga with your hard drive and lose. Before you format or partition, select the right method and folder to avoid data loss.

Virus or malware infections that corrupt or delete files. Use reliable antivirus software to

find

malicious programs and protect your data.

Hardware or software failures causing sudden data loss.
4 Steps to Recover Lost or Deleted Files
To recover lost or deleted files, follow these steps:
1.Identify the cause of file loss and assess the potential for recovery.
2. Choose appropriate recovery software based on compatibility, features, ease of use, and support.
3. Scan the affected drive, preview and select recoverable files, and restore them to a different location.
When recovering deleted or lost files on your computer, it's crucial to scan the affected drive and select recoverable files. To do this, use your chosen recovery software to perform a thorough scan of the drive where the lost files were stored. The software will search for recently deleted files or those that are harder to find. Once the scan is complete, you'll be able to preview the recoverable files, making it easier for you to select the specific files you wish to restore.
4. After selecting the files for recovery, it's essential to restore and save them to a different location on your computer or an external storage device. By doing this, you minimize the risk of overwriting other files, which could potentially cause further data loss. Saving the recovered files to a separate location also ensures that you maintain the integrity of your existing data.
Verify the recovered files and take preventive measures to avoid future data loss.
It's vital to verify the recovered files after the recovery process is complete. Open the files to confirm that they have been restored successfully and that their contents are intact. This step ensures that you have successfully retrieved your lost data and can now use the files as needed. By following these guidelines, you can efficiently recover deleted or lost files and prevent further data loss.
Before initiating the recovery process, be sure to back up your existing files to prevent overwriting or further data loss. Proper preparation increases the chances of a smooth and efficient recovery experience.
How to Choose the Right Recovery Software
When choosing the right recovery software, consider:
Will it work with your computer? Check compatibility with your operating system and file system.
Does it have cool tools to help you find your files? Study its features and functionalities, such as scan modes, file preview, and supported file types.
Is it easy to use? The software must have user-friendly interfaces and straightforward recovery processes.
Does it cost too much, and do other people like it? Consider price, customer support, and user reviews. Some options even offer free recovery tools to get you started.
Some popular recovery software options include Recuva, EaseUS Data Recovery Wizard, Disk Drill, and Stellar Data Recovery.
How to Prevent Future File Loss
To prevent future file loss, consider the following:
Regularly back up data to secure storage devices.
Use cloud storage services for additional file protection and accessibility.
Implement proper file organization to minimize accidental deletions.
Install reliable antivirus software to protect against malware and viruses.
Keep software and hardware up to date to prevent failures.
Conclusion
In conclusion, being proactive in preventing file loss is crucial for data protection. With the right tools and practices, recovering deleted or lost files can be a straightforward process. By taking control of your digital life and adopting responsible practices, you can secure your valuable data and enjoy peace of mind.
Give us some love and rate our post!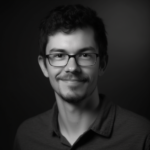 Alex Thompson is an experienced technology educator and writer with a passion for making technology accessible to people from all walks of life. With a background in computer science and a passion for teaching, Alex has spent years working as a technology trainer, helping individuals of varying ages and skill levels become more proficient in using digital tools and platforms.
As an empathetic and patient instructor, Alex understands the challenges faced by those who may feel overwhelmed or intimidated by technology. Alex is also deeply committed to addressing the digital divide and promoting digital inclusivity, ensuring that underprivileged communities have equal access to technological resources and opportunities.
In addition to their technical expertise, Alex focuses on creating content for the "Tech Literacy" category to empower readers by providing them with the knowledge and confidence they need to navigate the digital world with ease. By doing so, Alex hopes to contribute to closing the digital divide and fostering a more inclusive and connected global community.