macOS Mojave may have the features you have long prayed for, but this doesn't mean it's a perfect system. It can have its quirks, too. For one, some users have complained that Mojave continues to auto-log out after settings changed.
This quick article will probe why you can't seem to stay more than a few seconds on your home screen before getting logged out consistently. Mojave looks like it's trying to send a nasty message!
The Issue: Mac Keeps Logging Out on Mojave
If it has happened to you, read on. A number of Mac users have been wondering why they cannot stop the operating system from logging them out, even while they have changed their settings to never go to sleep. It happens at an inconvenient time, such as when they are watching live TV, streaming, or listening to a podcast.
One user who has updated his MacBook Air has a slightly different experience. Every time he tries to log in, the system either immediately signs him out, or starts up before signing him out again.
If Mojave logs out on its own, there must be something happening or prompting it to do so.
Don't forget to cover the basic stuff first, though. Run your antivirus program. Clean out junk files that have accumulated using a reliable Mac optimizer tool. Through these basic steps you can help ensure smooth, stable operations.
A List of Potential Solutions
Now let's get to work. If your MacBook cannot stay more than a couple of seconds on your home screen before getting logged out, then make this simple check:
Go to System Preferences.
Proceed to Security & Privacy > General > Advanced.
Untick logout after X minutes of activity.
Proceed with the items below if the issue is still present.
Checking Peripheral Devices
A mere dysfunction in a peripheral device can result in a misbehaving OS, which can cause Mojave to constantly log you out. Check if this is the case by unplugging all peripheral devices. Afterwards, reboot your Mac with each of those devices attached in order to figure out what the culprit is.
Using the Energy Saver Settings
Are you using a Mac notebook? Take a moment to make sure that your settings (which are for your Mac to never go to sleep) are the same for the battery and the power adapter.
Note that when you don't use your machine for a while, macOS can automatically switch off features that aren't in use. Once your computer needs to do something, related components then power back up. Adjust energy-related settings by choosing Apple menu > System Preferences, and then clicking Energy Saver.
You can also dictate how long your Mac should wait before it puts the display to sleep. Putting the display to sleep stops the video signal, both to internal and external displays. The screen turns off (goes dark), but busy apps remain active. You can wake your display simply by:
Moving your mouse
Touching your trackpad
Pressing a key on your keyboard
Once you have finalized the settings, reboot your machine and see if the issue persists. Learn more important details about Energy Saver on this Apple Support page.
Resetting the SMC
If the first step doesn't work, you can opt to reset the System Management Controller or SMC on your Mac. It works with your computer's power system and is responsible for several functions, including:
Responding to power button presses
Responding to the opening and closing f display lid on Mac notebooks
Battery and thermal management
Sudden Motion Sensor (SMS)
Keyboard backlighting
Ambient light sensing
Battery status indicator lights
Status indicator light or SIL management
For selected iMac displays, choosing an external (instead of internal) video source
Reset the SMC on your MacBook by following these steps:
If the battery is removable, shut down your machine. Remove the battery.
Press and then hold the power button for five seconds.
Put the battery back in.
Next, press the power button again to switch on your Mac.
If the battery isn't removable, select Apple menu > Shut Down.
Once it shuts down, press Shift + CTRL + Option found on the left side of the keyboard. Press the power button at the same time. Hold those keys and the power button for 10 seconds.
Release the keys at once.
Press the power button now to switch on your machine.
To reset it on your Mac desktop:
Select Apple menu > Shut Down.
Once it shuts down, unplug the power cord.
Wait for 15 seconds.
Afterwards, plug the power cord back in.
Wait another five seconds. Next, press the power button again to switch on your Mac.
Checking Faulty Plugin or System Add-Ons
Are you using Razer headphones? For some users, the problem of Mojave logging out on its own is an error related to a Razer plugin. Their solution is to boot into Recovery mode, start Terminal, and remove the Razer folder and all of its contents. Then, it's time to reboot your Mac to see if it works.
Of course, you don't just mess around with Terminal and the commands there. Make sure you have enough technical know-how to do this. Otherwise, ask for expert help.
The culprit behind the problem might also be a corrupted system add-on, such as fonts and drivers. It could also be a background app that has been recently installed. Try to uninstall each recently added system add-on or background app. See if doing so solves the issue.
Reinstalling macOS Mojave
If the problem persists, then it might be time to reinstall your macOS. Here are steps to clean-install macOS Mojave as well as older versions of macOS or OS X.
Final Notes
It's fairly easy to love macOS Mojave with its wealth of inviting features. But certain glitches can also leave you frustrated, such as when Mojave auto-logs out or keeps logging out on its own. Try the solutions we outlined above to tackle this problem before it leads to lost work or a bigger interruption.
Have you have this issue with Mojave before? Let us know your story below!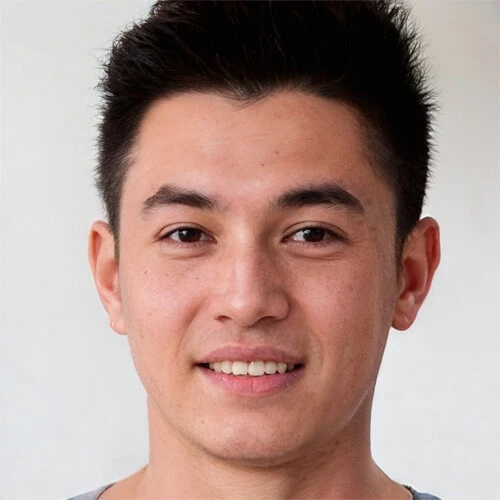 Vic is a search engine optimization expert, helping to optimize websites to make them more user-friendly. He's been in the industry for more than 10 years, and his work speaks a lot about his experience and expertise in the IT and digital marketing fields. 
Vic is the one in charge of keeping our website running smoothly and efficiently, to make sure that our readers have a wonderful experience while visiting the website. He's good at troubleshooting errors and fixing Windows issues that come up either when playing games or working on the computer. 
Vic is a certified gadget freak who feels the need to surround himself with cutting-edge technology. And this passion has helped him a lot in creating content that informs and guides users on using and troubleshooting the latest technology. He is an avid researcher who is always hungry for the latest news and updates on the most cutting-edge technology.