There isn't a shortage of high-powered video editing applications out there. One of those that stand out is Final Cut Pro X, initially released in June 2011 and deemed remarkably suited to the highest level of movie and TV production as well as other types of high-end production.
This software is the successor to Final Cut Pro 7, a widely popular video editing app used by individuals, industry pros, and studios. On its first release, Final Cut Pro X became highly controversial because while Apple practically started with a clean slate, it rebuilt the app from the ground up for 64-bit computers. For the initial releases, it essentially dropped many features deemed important by professionals. Since then, though, Apple has provided iterative updates to reinsert key features missing from the inaugural release.
Sometimes, things can go wrong while working with Final Cut Pro X. Several issues have cropped up over the years, including settings not getting saved after export, and irksome errors or crashes when exporting from or working within the software.
There are a lot of reasons behind each problem, but here are some recommendations straight from Apple's support on how to isolate, troubleshoot, and fix issues in Final Cut X Pro.
Fix # 1: Restart your Mac computer.
Restarting your machine restarts all system resources related to the erring software. Simply choose Apple menu > Restart. Reopen Final Cut Pro X afterwards.
Note, too, that you need you regularly clean and optimize your Mac. Do this with the help of a safe, reliable Mac repair tool that clears valuable space and improves overall performance.
Fix # 2: Disconnect those external devices.
Final Cut Pro issues can sometimes ensue when there's an incompatible or malfunctioning external device. Test these devices through these steps:
Shut down your computer. Disconnect all external devices except for your keyboard and mouse.
Reset NVRAM. This needs to be done only during the first time that you disconnected external devices.
Open Final Cut Pro and begin to reproduce the issue. If the issue's gone, reconnect each device one at a time. Restart your Mac after reconnecting a device if the device requires this step.
Fix # 3: Update your software.
Back up your libraries and current copy of the Final Cut Pro app before updating, a smart move that will let you return to the current state of your files and apps in case updating doesn't solve the problem. Follow these steps:
Choose Apple menu > Apple Store.
In the toolbar, click Updates.
Is Final Cut Pro available? If yes, click Update to download and install it.
Make sure you're equipped with the latest macOS version and that your Mac firmware is updated. Back up before updating!
Fix # 4: Reset your Final Cut Pro preferences.
Resetting doesn't modify libraries, media, or projects, but custom preference settings will be reset to default. Before you reset your preferences, choose Final Cut Pro > Preferences to note the specific settings you've made. Follow these steps:
Quit Final Cut Pro.
Hold down Command and Option. Open the video editing program afterwards.
Click Delete Preferences.
If the issue is no longer there, open preferences and reapply your custom settings.
Fix # 5: Remove and reinstall.
Life is short and sometimes it's best to start all over again from the beginning. Remove and reinstall Final Cut Pro through these instructions:
Go to Finder and choose Go > Applications.
Look for Final Cut Pro. Drag it to Trash.
Reinstall it from the App Store or restore it from backup.
Fix # 6: Make sure you meet system requirements.
Apple's video editing powerhouse runs only on Mac computers. It also requires the following:
macOS 10.12.4 or later
4GB of RAM (8GB for 4K editing, 3D titles, and 360-degree video editing)
OpenCL-capable graphics card or Intel HD Graphics 3000 or later
256MB of VRAM (1GB for more intensive activities)
A discrete graphics card, macOS High Sierra or later, as well as SteamVR for VR headset support
8GB of disk space
For best performance: AMD Radeon RX 580 graphics card
Fix # 7: Is it media and device compatible?
You should be using a compatible media format, device, or external storage device format for Final Cut Pro X to work seamlessly. If necessary, request for support from the device manufacturer.
If there's a software update for the device available, follow official instructions to update firmware for cameras, external storage devices, and other devices. Drivers for interfaces and similar devices should also be properly updated.
Final notes
Apple provides a searchable user guide to Final Cut Pro X in the software, online, and the iBooks Store:
Seek in-app help through clicking the Help menu and selecting Final Cut Pro X Help.
View the guide online here.
Download the guide straight from the iBooks Store.
If you're faced with a Final Cut Pro X issue, the basic troubleshooting steps we've outlined above can help isolate and resolve it.
What fix ultimately worked for you? Tell us about your experience!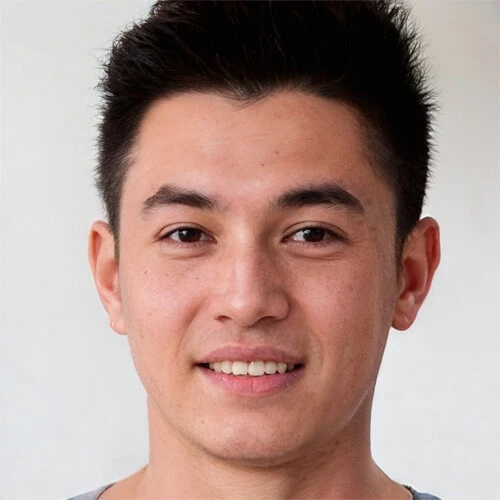 Vic is a search engine optimization expert, helping to optimize websites to make them more user-friendly. He's been in the industry for more than 10 years, and his work speaks a lot about his experience and expertise in the IT and digital marketing fields. 
Vic is the one in charge of keeping our website running smoothly and efficiently, to make sure that our readers have a wonderful experience while visiting the website. He's good at troubleshooting errors and fixing Windows issues that come up either when playing games or working on the computer. 
Vic is a certified gadget freak who feels the need to surround himself with cutting-edge technology. And this passion has helped him a lot in creating content that informs and guides users on using and troubleshooting the latest technology. He is an avid researcher who is always hungry for the latest news and updates on the most cutting-edge technology.