iTunes is the default music player and data management software of Apple devices, widely used to establish connections and manage files with iOS devices and Macs. However, being Apple's "default" data management software does not suggest constant stability and an error-free experience for users.
Like other software and apps, there are instances when iTunes experiences issues. While some occur randomly, others arise when the program is downgraded or upgraded. One is iTunes error 8288.
What Is iTunes Error 8288?
Error 8288 is an issue that often surfaces while downloading an iTunes update or when making in-app downloads. At first, the update or in-app download seems to complete. But when it finishes, the error suddenly appears.
To resolve this iTunes download error, some users attempted to restart iTunes. Others tried to log out of their account and log in again. Depending on the trigger of the error, these solutions may work. But sometimes, you need more than just restarting the app.
How to Fix iTunes Error 8288
If you ever encounter iTunes error 8288 and want to get rid of it, then this article is a good read and provides a number of sound solutions.
Solution #1: Update iTunes.
An outdated iTunes version can trigger update issues like error 8288, so try updating iTunes to prevent related issues. Here's how:
For Windows Devices:
Open the iTunes app.
Navigate to the Help tab.
Click Check for Updates.
For Apple Devices:
Open the iTunes app.
Navigate to the iTunes menu.
Click Check for Updates.
Solution #2: Install Updates for Your Device.
macOS updates are meant to improve the performance, security, and stability of Macs. They also come with updates for Apple apps, such as iTunes and Safari. If these updates are not installed, it is likely for you to encounter errors.
By default, Mac will automatically install any available updates. But in some rare instances, you need to manually do the installation. In that case, just follow the steps below to keep your operating system up to date:
Open the Apple menu.
Select System Preferences.
Click Software Update.
If there are available updates, hit the Update Now button to start installing them.
Solution #3: Check Your Security Software.
Your security software may also be blocking the iTunes app from establishing a connection with Apple's servers, causing iTunes error 8288 to surface. To keep that from happening, you might want to make changes in your security software or firewall.
Set iTunes as an exception with your security software and firewall, so that nothing will keep it from performing its tasks. If that does not solve the problem, try to disable your firewall and security software for a certain period of time.
Solution #4: Inspect Your USB Connections.
If iTunes error 8288 shows whenever you connect your iPhone to your Mac, it is possible that there is a problem with your USB connection. If it's not properly connected at both ends, adjust it and make sure it is tight and in place. If that does not work, then check if you're using a genuine lightning cable.
Solution #5: Fix the iTunes Host File.
This solution might be quite technical and requires deep knowledge about iTunes as an app. It also needs full concentration because if you commit a mistake, then you could cause the iTunes software to be corrupted. But it's still worth a try, especially if error 8288 keeps surfacing from time to time that it already affects your productivity.
To edit and fix the iTunes host file, follow these steps:
Navigate to C:\Windows\System32\drivers\etc\.
Locate the iTunes host file and open it using macOS Notepad.
Find the 74.208.105.171 gs.apple.com and 127.0.0.1 gs.apple.com lines of code and delete them.
Save the file once you're done.
Solution #6: Reset Your iPhone to Factory Settings.
If the error is on your iPhone, the ultimate and most effective way to solve it is to reset it to factory settings. To do that, you will need help from an Apple genius. But of course, you can also use third-party apps to restore your iPhone to factory settings.
Do a quick search online to find an app or firmware that fixes iOS system issues like error 8288 and not enough storage problems on iPhone. Once you have an app in mind, follow these general procedures:
Connect your iPhone to your Mac using a genuine lightning cable. Make sure your iPhone is unlocked so your Mac can detect it right away.
On your Mac, click the Factory Reset iPhone button. A new screen will then appear.
Hit the Fix Now button and you will be directed to a firmware download page.
Select a save path, and then click Download to continue.
Once the firmware is downloaded, hit the Start Repair button. It'll take a while, but after that your iPhone should already be on factory reset.
Solution #7: Fix Any Existing System Errors.
System errors are often caused by insufficient memory space, unwanted cache, and unnecessary files. If these system errors are not resolved, they might interfere with other system processes and programs, hence the occurrence of iTunes error 8288.
Keep these system errors from messing up with processes by fixing them. Use a third-party Mac cleaning tool to perform a quick scan on your system, identify potential errors, and get rid of them. With a reliable Mac cleaning tool, these system errors are eliminated within minutes and your Mac will be back to its optimal state.
Solution #8: Restart Your Mac or iPhone.
This solution may be the easiest, but some iTunes users often fail to consider this as an option. They do not know that simply restarting their Mac or iPhone can correct system errors in an instant.
To restart your Mac, go to the Apple menu and click Restart. To restart your iPhone, press and hold the Side button until the slider appears. Drag or swipe it to completely switch off your device. After a few seconds, press and hold the Side button again until you see the Apple logo.
What's Next?
By now, you probably know how to attack iTunes error 8288 and keep it from causing more problems on your system. If you think the solutions above are too technical or complicated for you, do not hesitate to ask for help from Apple experts or contact Apple support.
Should you have problems or questions about the solutions above, reach out to us via the comments section below.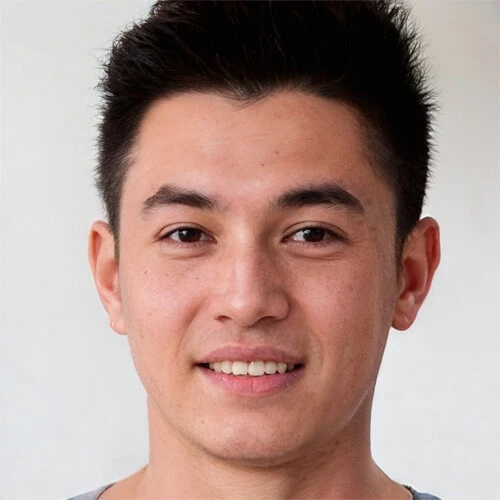 Vic is a search engine optimization expert, helping to optimize websites to make them more user-friendly. He's been in the industry for more than 10 years, and his work speaks a lot about his experience and expertise in the IT and digital marketing fields. 
Vic is the one in charge of keeping our website running smoothly and efficiently, to make sure that our readers have a wonderful experience while visiting the website. He's good at troubleshooting errors and fixing Windows issues that come up either when playing games or working on the computer. 
Vic is a certified gadget freak who feels the need to surround himself with cutting-edge technology. And this passion has helped him a lot in creating content that informs and guides users on using and troubleshooting the latest technology. He is an avid researcher who is always hungry for the latest news and updates on the most cutting-edge technology.