We all love browsing with Safari. Over the years, it has become a powerful tool with great features and functionalities that never fail to amaze us.
However, there are times when we experience the frustrating pinwheel of death. One minute we're watching our favorite YouTube channel, and the next, we're staring at the spinning beach ball, waiting in vain and hoping that everything returns to normal.
You probably tried to force quit Safari when it crashed, especially when you felt that quitting was the only choice you had. Well, many users do so. So, your reaction is normal. But do you know why Safari crashes on your MacBook Pro?
Reasons Why Safari Keeps Crashing on a MacBook Pro
The truth is, it is hard to pinpoint exactly why Safari always crashes on your MacBook Pro. But we've listed the most common reasons below:
Multiple Tabs and Windows – Did you open multiple tabs or windows on Safari? Trying to do a lot of things at once may cause the browser to crash.
High Processing Demands – What site are you visiting? It is likely that it is putting too much load on Safari and demanding a lot of processing power.
Not Enough Space – When was the last time you cleared your cache, history, downloads, or cookies? Not cleaning them may trigger Safari crashes.
Outdated Safari – An outdated plugin, extension, or Safari version can cause Safari to crash.
Too Many Applications Running – You might want to check your system processes. Sometimes, having too many applications running can affect your MacBook Pro's overall performance.
Unstable Mac Version – Some MacBook Pro users reported that an unstable macOS version may cause Safari to crash randomly.
How to Fix the Safari Crashing on a MacBook Pro Issue
Yes, troubleshooting Safari crashes can be challenging and frustrating, but there are ways to resolve this problem. We have enumerated some below. Try one or two until you find a fix that works for you.
Fix #1: Give It Time.
Sometimes, all you need is to give Safari a minute or so. It might only be needing time to process all the background tasks. You may close some background programs and apps to help in the process. But if you don't have the patience to wait, try the next fix.
Fix #2: Close Other Tabs.
Check those active tabs with pages that contain heavy video ads. They are usually the culprits behind Safari crashing issues. To know whether there is a need to close active tabs, one sign to look for is that when your MacBook Pro heats up so fast with its fan seemingly running wild.
Fix #3: Force Quit Safari.
If you want to restart Safari, force quit it by pressing CTRL and clicking on the Safari icon in the Dock. Next, select Quit or Force Quit. It's that easy.
Now, if it's your entire computer that is frozen and not just Safari, press the Power button for three seconds and wait until the screen goes dark. And then, press the Power button again to reboot your MacBook Pro.
Fix #4: Make Sure Safari Is Up to Date.
An outdated Safari version may cause Safari to crash. So, make sure its version is up to date. If Safari crashes, reopen it. Next, open the Safari menu and choose About. A new window should open with your current Safari version listed.
If it is not the latest Safari version, visit the Mac App Store and check for the latest Safari update. Although it's often bundled with the macOS updates, it can actually be executed alone.
Fix #5: Clear the History.
Clearing Safari's browsing history may help prevent crashes from occuring. To do so, follow the instructions below:
Relaunch the Safari app.
Go to History.
Select History and Website Data.
Wait while Safari clears your browsing history and website data.
In case you didn't know, the cache is a location on your MacBook where Safari stores relevant information to load resources quickly. But all this information is supposed to be stored temporarily, hence the need to regularly delete it.
Ideally, you should clear All History for best results and to keep your Safari in good shape.
Fix #6: Manage Safari's Extensions.
Every now and then, you have to clear up lagging extensions to prevent Safari issues. You can do this by following these steps:
Open Safari.
Go to Preferences.
Navigate to the Extensions tab. In this tab, you should see a list of all third-party extensions you have installed and enabled on Safari. Click the Uninstall button next to the extensions you no longer need.
If you suspect that a specific extension is causing your Safari app to crash, try to uninstall it first and check if there's a noticeable difference on your Safari's performance. It's also a smart habit to ensure all Safari extensions are up to date.
Fix #7: Check the Model of Your MacBook Pro.
It is possible that Safari might not be the culprit of the crashing problem. If you are using an older MacBook Pro model, such as the MacBook Pro 4.1 that was released in early 2008, there is a chance that your startup disk is running out of disk space or you're simply experiencing a poor overall performance due to outdated hardware.
Fix #8: Free Your System of Junk Files.
Clearing your system of junk files can also make a difference in Safari's performance. Oftentimes, malware entities or viruses disguise themselves as junk files to be able to wreak havoc on your system. The best way to get rid of them and prevent irreversible damage is to regularly scan your MacBook Pro with a Mac cleaning tool.
There are plenty of Mac cleaning tool out there, but you have to make sure you download and install a trusted one. Mac repair app is one tool we can recommend. In just a few clicks, your system will be scanned and all the unnecessary files will be identified and removed.
Wrapping Up
If Safari still keeps on crashing after trying the eight fixes above, then you might want to try other browsers like Firefox or Chrome. Both are excellent web browsers, too. Use any of them until Apple releases a remedy to the problem you are experiencing.
Are you experiencing Safari problems on your MacBook Pro? How did you resolve them? Let us know in the comments.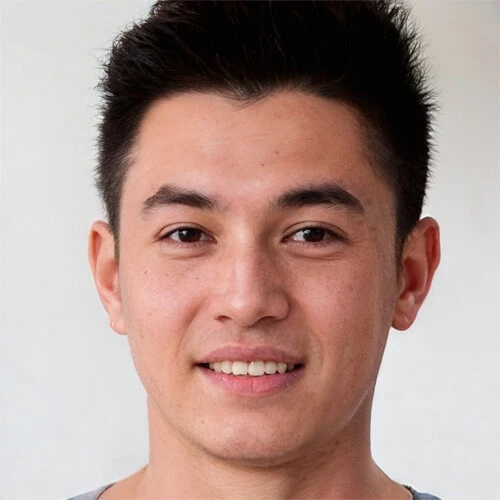 Vic is a search engine optimization expert, helping to optimize websites to make them more user-friendly. He's been in the industry for more than 10 years, and his work speaks a lot about his experience and expertise in the IT and digital marketing fields. 
Vic is the one in charge of keeping our website running smoothly and efficiently, to make sure that our readers have a wonderful experience while visiting the website. He's good at troubleshooting errors and fixing Windows issues that come up either when playing games or working on the computer. 
Vic is a certified gadget freak who feels the need to surround himself with cutting-edge technology. And this passion has helped him a lot in creating content that informs and guides users on using and troubleshooting the latest technology. He is an avid researcher who is always hungry for the latest news and updates on the most cutting-edge technology.