iCloud, Apple's cloud management system, comes with an email service that can be used to send and receive emails. iCloud email addresses usually end with different domains, depending on the time when the account was created. @icloud.com email addresses were created on or after September 19, 2012, and email addresses before that had a @me.com domain. @mac.com are email addresses that were created as early as July 9, 2008, but can still be used to log in through the iCloud account.
You can use any of these email addresses to access the iCloud account. Just go to the iCloud website and sign in using your account details, and you should be able to send and receive messages from there. You can also set up your iCloud email on your iPhone, iPad, or Mac using the Mail app so you can quickly access your email.
Unfortunately, some users reported encountering an error message p25-smtp.mail.me.com on Mac. This error prevents Mac users from sending out emails using their iCloud account, but they are still able to receive incoming emails from other users. This may not be a critical error, but it causes inconvenience for users who use their iCloud as their main email account or those who do not have another spare email account.
What is the p25-smtp.mail.me.com Error on Mac?
The error message p25-smtp.mail.me.com on Mac is not a common macOS issue, so it is difficult to find more information about this error on the internet. There have been reports of Mac users encountering this error, but there are no known solutions to resolve it. The error message usually reads like this:
Cannot Send Mail
The connection to the outgoing server "p25-smtp.mail.me.com" failed. Additional Outgoing Mail Server can be configured in Settings > Mail, Contacts, Calendars.
This error usually appears when using the iCloud account on the Mail app, either on Mac or on an iOS device. According to user reports, there is no problem sending emails from the iCloud website so the problem is not related to the iCloud account being used. Using other SMTP servers also does not help resolve the error.
The main cause of this iCloud error is related to the device or the iCloud account's configuration on the device being used. It is also possible that the email is not sending because of some internet connection problems.
How to Fix p25-smtp.mail.me.com on Mac
In order to fix "was rejected by the server p25-smtp.mail.me.com" on Mac, you need to make sure that you are using the correct configuration for your iCloud email. If the iCloud Mail settings are incorrect, you will definitely come across problems such as the p25-smtp.mail.me.com error.
iCloud Mail uses the IMAP and SMTP settings used by most modern email apps. iCloud, however, does not support POP. When you first set up an account using your Mac's iCloud System Preferences or Mail, you won't be able to see these settings because they are automatically configured by the system.
But if you're getting the error message p25-smtp.mail.me.com on Mac, you need to make sure that your settings are correct by looking at your iCloud account's settings in the Mail app. To do this, launch the Mail app from the dock, click on Mail from the top menu, then select Preferences. Click on the Accounts tab, then choose your iCloud account from the left menu.
You can compare your current configurations with the recommended settings by Apple below:
IMAP configuration for the incoming mail server
Server name: imap.mail.me.com
SSL Required: Yes
If you get an error message when choosing SSL, select TLS instead.
Port: 993
Username: This is the name part of your iCloud email address, do not include the domain.
Password: Create an app-specific password.
SMTP configuration for the outgoing mail server
Server name: smtp.mail.me.com
SSL Required: Yes
If you get an error message when choosing SSL, select TLS instead.
Port: 587
SMTP Authentication Required: Yes
Username: You need to put here your full iCloud email address
Password: Type in the app-specific password that you created when you set up the incoming mail server.
Once you've checked your iCloud email's configuration and you see nothing wrong with it, you should try some of the fixes below:
Solution 1: Try a Different Internet Connection.
If you're using Wi-Fi, switch to a wired connection if possible. Or if you're getting the error on your mobile device, try using cellular data to connect to the internet. There were users who tried this route and found out that switching to a different network connection resolves the p25-smtp.mail.me.com error on their iCloud email account. Using a different network seems to refresh the Mail app's configuration and fixes the glitch.
Solution 2: Update the Mail App.
An outdated Mail app can cause a lot of issues, such as being unable to send out emails. If you've recently upgraded to Catalina or you've installed a major update on your Mac, make sure to update all the apps as well to prevent errors from happening. To install all available updates for your apps, including the Mail app, just go to the Apple menu > App Store, then click on the Updates tab. Install all available updates using the Update All button, or scroll down the list to find the update for the Mail app. Once your Mail app has been updated, close and re-launch it to refresh.
Solution 3: Clean Up Your System.
Old downloads and junk files can also cause performance errors and interfere with your apps. Perform regular clean-ups of your system using a Mac cleaning software to remove all these unnecessary files from your computer. It is also recommended that you run your anti-malware software on a regular schedule to get rid of malware that might have infected your computer.
Summary
Sending out an email using your iCloud account should be a simple process. However, due to glitches or configuration problems, iCloud users have recently been getting the error message p25-smtp.mail.me.com on Mac. If you're one of the affected users, you first need to check to make sure your settings are correct, your apps are updated, and that you have good internet connection to resolve this error.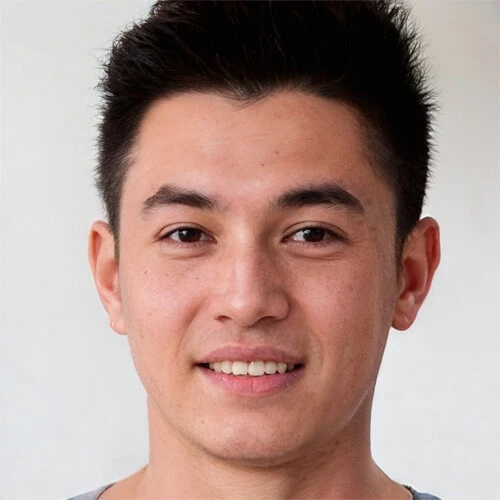 Vic is a search engine optimization expert, helping to optimize websites to make them more user-friendly. He's been in the industry for more than 10 years, and his work speaks a lot about his experience and expertise in the IT and digital marketing fields. 
Vic is the one in charge of keeping our website running smoothly and efficiently, to make sure that our readers have a wonderful experience while visiting the website. He's good at troubleshooting errors and fixing Windows issues that come up either when playing games or working on the computer. 
Vic is a certified gadget freak who feels the need to surround himself with cutting-edge technology. And this passion has helped him a lot in creating content that informs and guides users on using and troubleshooting the latest technology. He is an avid researcher who is always hungry for the latest news and updates on the most cutting-edge technology.