Reading time:
4
Minutes
If you're trying to figure out the best application to manage your photos on your Mac device, then we recommend using Mac's Photos app. The Photos app on Mac is probably the simplest but the most effective photos application you can use to manage your photos.
Learning the intricacies of the Photos app isn't as difficult as other projects it to be. The interface is simple and easy to understand and navigate, so you'll probably figure it out on your own even when the most complicated task is required. Moreover, your photos are displayed in vibrant hues and tones, as what Macs are known for, so you'll enjoy working on them. All you need is to understand the basic steps to get you started.
What is the Photos App on Mac?
Before going into the different tasks you can accomplish on the Photos app, here's an overview of what the application is and what you can expect.
The Photos app for Mac is one of the basic photo management tools in the market. It's termed basic mainly because of its simplicity, but don't be fooled because the application is actually powerful. In fact, one of the reasons why Apple developed this particular app was to provide users of the Mac, iPad, iPhone, and the iPod touch a photo management experience unique to Apple products. It turned out to be so successful that Apple stopped the development of their other photos management software on Mac called iPhoto and Aperture to mainly focus on Photos.
The Photos app was specifically designed for easy navigation. This means that if you've ever used iPhoto or Aperture, you'll find that most of the tools are familiar. On the other hand, if you've never used a photo management tool before, it will still be easy enough to figure out what each tool is for and where it's located.
However, the first step of managing your photos is to organize them properly. One of the best ways to do this is to keep your photos in a central location, mainly the iCloud. With your photos on iCloud, you'll be able to access them from any device, not just your Mac laptop.
To enable the iCloud photo library, simply go to the settings and click on Turn on iCloud Photo Library. Keep in mind, though, that you'll need to be signed in with your unique Apple ID to change the setting.
Once the iCloud library is enabled, you'll need to manage the storage space. If you have a large number of photos in your collection, you might need to upgrade your storage plan.
How to Select Multiple Photos
Managing your photos would certainly be a tedious task if you have to manually select each photo one by one. Fortunately, with the Photos app, you can select multiple photos and accomplish whatever task you need to do with them, such as deleting them or moving them into different folders.
To select multiple photos, follow these steps:
Click on the first photo.
Hold the shift key.
Click on the last photo. This will select all the photos between the first and last photo you clicked on.
Another way to select the photo is to drag your mouse around the group of photos you want to select. This will enclose those photos in a rectangle, thus automatically selecting all within the rectangular boundary.
How to Find Photos
If you have a rather large collection, it can be quite a difficult remembering where certain photos are located. If you can't find the photo or you don't want to spend so much time searching for it, click on the built-in search bar and type in a keyword. If you saved the photo using that particular keyword, then the photo will appear in the search results.
How to Remove Photos from the Library
There may come a time when you'll no longer need certain photos. Since each photo does take up space, deleting those you don't need can free up space for photos you likely want to keep. To remove photos you don't need, just take these steps:
Select the particular photo you want to delete.
Press the Delete key on your keyboard to remove the photo.
The application will confirm if you want to delete the photo, simply click on the Delete button.
If you need to delete more than one photo, here are the steps:

Select the photos you wish to delete by holding the Command key and clicking on each photo.
Once all the photos are selected, press the Delete key and confirm the deletion.
Note that Apple won't permanently delete the photo just yet. The deleted photos will be stored in the recently deleted folder for 30 days. You can check out this folder if you need to restore some photos. After 30 days, the photos will be deleted permanently.
How to Ensure the Photos App Works Seamlessly
The photos you take are an important part of your life. As such, you would want to ensure that they're available for you to view any time you need to. The best way to make sure that the Photos app, as well as other apps on your Mac, works as you need it each and every time is to take care of your Mac. A great tool that will help you keep everything in working order is by using a 3rd party cleaning software like Mac repair app. With this powerful tool, you'll be able to find and fix problems on your Mac before they affect its performance.
Give us some love and rate our post!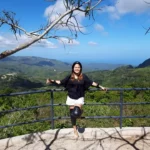 Stephanie is a wordsmith with a passion for technology. Although not a tech expert herself, Stephanie has a unique talent for transforming complex tech concepts into relatable and engaging stories. She brings her writing expertise to the tech world, sharing her insights and perspectives on the latest trends and innovations. With a love for storytelling and a knack for simplifying technical jargon, Stephanie's writing style makes tech accessible and relatable for readers of all backgrounds. When she's not writing, you can find her exploring her local coffee shops or getting lost in a good book.