Browser hijackers are some of the most annoying threats that are currently wreaking havoc in the digital today. Users usually don't notice when these malicious pieces of software or app get installed on the computer and the browser because they employ sneaky tactics to infect devices.
One common way of the distribution of this type of malware is via app bundling. The malicious software or app is included in the installation package of a legitimate software or freeware. For example, when you download a video converter, a YouTube downloader, or other seemingly useful apps, you might not be aware of the bundled potentially malicious program (PUP) unless you read the installation instructions step by step. If you read carefully, you'll notice that at some point, the installation wizard will recommend installing additional software (which is the PUP) to make the freeware work perfectly on your device. If you click Yes or if you just proceed with the installation without reading the fine print, you'll never know that you actually installed a malicious app with a browser hijacker on your computer.
Malvertising is another common way of distributing browser hijackers and other types of malware. The moment you visit a malicious website, a script, or a piece of malicious software is downloaded to your computer, and this downloaded software is tasked with downloading additional payload to your device.
TabHelper Daemon, also known as TabApp, is currently one of the more popular browser hijackers and adware that are distributed using the methods explained above. When your device gets infected, the first thing you notice is the presence of annoying advertisements. Text ads and banners pop up whenever you visit any website and they can be so frustratingly difficult to get rid of.
So, if you think that you have become a victim of the TabHelper Daemon, this guide should give you more information on what this malware does and how you can get rid of it from your computer.
What is TabHelper Daemon?
TabHelper Daemon or TabApp is just one of the adware-type malware that belongs to the Pirrit adware family. This type of software is usually designed to display advertisements, but it can sometimes also be used to gather information from the infected device. TabApp also installs another adware-type malicious app from the Pirrit family, called MacPerformance. This potentially malicious program or PUP displays notifications that prompt users to update supposedly outdated software. However, these notifications are just to trick the user into installing more unwanted software.
Like other adware-type applications, TabApp aggressively pushes advertisements to the user. These ads are typically intrusive and conceal the real content of visited websites. Once clicked, the user is redirected to dubious and potentially malicious websites. It can also trigger the download or installation of unwanted apps. Some examples of ads that TabHelper Daemon deploys include coupons, surveys, banners, pop-ups, and others.
TabApp usually shows deceptive pop-ups that offer updates to software or apps that are installed on your computer. Unfortunately, these pop-ups are usually created to trick people into downloading and installing more unwanted software. Furthermore, the installed PUP might cause more danger by collecting details, such as the users' IP addresses, search queries, geolocations, URL of visited web pages, and other personal details. The gathered information is then sent to the developers of this software, which is further shared with third parties who use them to generate revenue. The collected data might also be shared with malicious third parties. The MacPerformance app, in particular, requests for permission to access and control the default browser, such as Safari or Google Chrome. Once granted, the malware is able to access documents and data related to the browser and perform actions within the controlled app.
Is TabHelper Daemon a Malware?
Yes. TabHelper Daemon is a type of malware that belongs to the adware family. Adware is known for delivering advertisements, modifying browser defaults, and forcing redirects to websites that support the developer's cause.
Adware, such as TabHelper Daemon, is not dangerous in general. It is actually less harmful compared to the other types of malware. However, it can be dangerous if the adware redirects you to a website that installs other malware or steals your information.
The symptoms of the TabHelper Daemon malware include:
Excessive ads on web pages that you visit
Changes in the default browser settings, such as the default search engine, home page, and new tab page
Sluggish computer performance
Unfamiliar apps suddenly appearing on your computer
Unknown processes running in the background
So, if you suspect your computer to have been infected by the TabHelper Daemon malware, you need to get rid of it immediately, along with other related files to prevent it from coming back. If you're wondering how to remove malware on Mac, just follow our guide below.
What to Do About TabHelper Daemon?
If your computer has been infected with the TabHelper Daemon, follow the steps below to get rid of it completely.
Step 1: Uninstall Potentially Unwanted Program.
If you suspect a recently installed software to be malicious, uninstall it immediately from your Mac. On Finder, click the Go > Applications. You should see a list of all the apps currently installed on your Mac.
Find the app associated with TabHelper Daemon or other suspicious apps you want to delete. Right-click on the app, then choose Move to Trash. To completely get rid of TabHelper Daemon, empty your Trash.
Step 2: Run Your Anti-Malware Software.
Perform a scan of your computer using your anti-malware app to detect the main threats and remove them from your computer. If you're having trouble getting rid of threats, make sure that all processes related to the malware have all been stopped under Activity Monitor. If it doesn't work, you might have to boot into Safe Mode to get rid of the threat completely.
Step 3: Undo the Changes to Your Browser.
Once you have deleted the malware, you can now undo the changes to your browser. If you're using Safari, you can simply reset the browser so that all the settings will be changed back to their default values. You can then make the changes that you need. For example, you can choose a different default browser or default homepage.
Summary
TabHelper Daemon can be quite tricky to deal with because it can keep on coming back if it is not completely cleaned up. To make sure that it doesn't re-infect your computer, follow the guide above and don't skip any steps.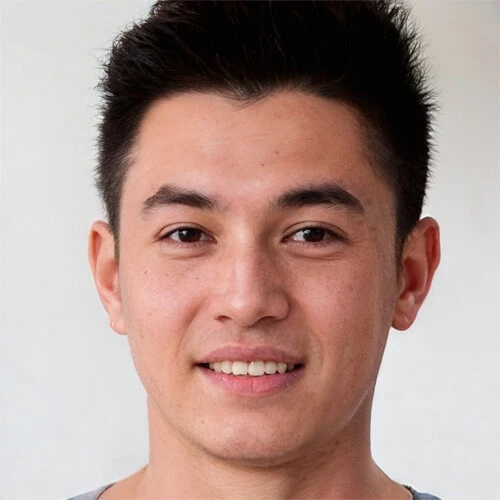 Vic is a search engine optimization expert, helping to optimize websites to make them more user-friendly. He's been in the industry for more than 10 years, and his work speaks a lot about his experience and expertise in the IT and digital marketing fields. 
Vic is the one in charge of keeping our website running smoothly and efficiently, to make sure that our readers have a wonderful experience while visiting the website. He's good at troubleshooting errors and fixing Windows issues that come up either when playing games or working on the computer. 
Vic is a certified gadget freak who feels the need to surround himself with cutting-edge technology. And this passion has helped him a lot in creating content that informs and guides users on using and troubleshooting the latest technology. He is an avid researcher who is always hungry for the latest news and updates on the most cutting-edge technology.