A lot of adware and other types of malware operate undetected on Macs for a long time. This is because these types of malware don't usually exhibit noticeable symptoms in the early stages and it is easy to associate some of the signs to other issues on your Mac. You might not realize that your data has been harvested a couple of times already or that your activities are being monitored 24/7. Once you notice there is something weird going on, it will be too late.
Fortunately, Macs are equipped with several layers of security features that protect the system against malicious software. Aside from the built-in anti-malware system, macOS also scans the device for potentially dangerous applications that might be running in the background. For example, several users have recently reported about encountering the "SearchExploreDaemon" will damage your computer error message. The users were taken by surprise because they did not install any SearchExplore software in the first place.
What makes this application more dangerous is that it is a daemon file, which means that they run in the background and are independent of other apps or programs. Daemon apps also have no direct interaction with the computer user and they have no visible interface, making it almost impossible to detect their presence.
So when your Mac is getting error "SearchExploreDaemon" will damage your computer, what does it mean? Since macOS is warning you that the SearchExploreDaemon can cause damage to your Mac, then it is obvious that you have malware on your device. This guide will discuss what SearchExplore is, what type of malware category it belongs to, how it infected your computer, how to remove it completely, and how to protect your Mac from future infections.
What is "SearchExploreDaemon" Will Damage Your Computer?
This error message is a warning against the SearchExploreDaemon, a potentially unwanted application that delivers adware to your macOS. The complete error message usually reads:
"SearchExploreDaemon" will damage your computer.
This file was downloaded on an unknown date.
Report malware to apple to protect other users.
The user has two buttons to choose from: Show in folder and OK. However, no matter what button you click, the error message won't close. Clicking the Show in folder button won't open the file location of the malicious app and clicking the OK button won't close the window. The error message just keeps on popping up when you click either of the two buttons. This has left several users frustrated, not knowing what to do to get rid of this problem.
SearchExploreDaemon is a malicious app that delivers the SearchExplore malware on your computer. It causes browser redirects, excessive pop-up ads, app crashes, and other performance problems. It suddenly appears on your Mac, runs quietly in the background, and refuses to be uninstalled. SearchExplore employs deceptive tactics to sneak onto Macs so victims don't realize early on that their devices have been infected. And when they try to remove it, the removal process usually fails because of SearchExplore's persistence. SearchExplore, however, can be deleted. It's just that the process is a little tricky and requires several steps.
What Does SearchExploreDaemon Do?
Just like other adware, SearchExplore mainly affects your web browsers. And since Safari is the default browser for macOS, it is the most heavily affected compared to Chrome, Firefox, and other web browsers. It changes the default home and new tab pages, default search settings, and tracks data on all the websites that you visit. The main sign of SearchExploreDaemon infections is that your browser is set to redirect to safefinder.com. This means that:
SearchExplore can manipulate how you search the web, what search results you get, which URLs you open, and what ads are displayed on your screen.
On top of this, SearchExplore is able to read your data, including your email address, passwords, search queries, usernames, and other important personal information.
This is dangerous for your online privacy and anonymity. This adware can also interfere with some websites and apps, causing them to crash or freeze.
But what makes SearchExplore more problematic is that it also burrows itself inside your macOS so that it is quite difficult to remove. It generates new files and scripts, while running unwanted processes. Even when you try to uninstall SearchExplore, it just comes back again and again.
SearchExplore works in the same way as other adware, such as Norassie, TechnologyCustom, Search85642244-a.akamaihd.net, EngineDiscovery, BoostSelect, TechFunctionSearch, and other adware apps. They are all related to the Anysearchmanager browser hijacker and probably to the Shlayer trojan that became popular a few months ago.
How SearchExploreDaemon Is Distributed?
Redirect adware, such as SearchExploreDaemon, are usually distributed via free software packages. Bundling, , infected installers, and fake software are common methods of distributing adware. SearchExplore might have been included with a free app, disguising as a browser extension offer. These bundled programs usually get installed together with the legitimate program.
SearchExplore could come from fake flash updates and other misleading ads that you accidentally or intentionally click on. Deceptive sites often try to convince users to download and install malicious apps by displaying false positives or warning messages.
How to Remove SearchExploreDaemon From Mac
The easiest way to remove SearchExploreDaemon or SearchExplore from your Mac is by using an anti-malware app, but this doesn't guarantee that all components of the malware would be deleted. So the best approach in deleting this malicious software is by combining the app with manual removal methods. Here are the steps you need to follow to completely get rid of SearchExploreDaemon:
Step 1: Boot Into Safe Mode.
Booting into Safe Mode allows you to safely remove components of SearchExploreDaemon without running into errors. Simply press the Shift key when you restart your Mac, and the Safe Boot label should appear in your screen's top-right corner. This helps a lot in deleting persistent apps and malware.
Step 2: Delete SearchExploreDaemon Components.
The next step is to make sure that all files related to SearchExploreDaemon are deleted from your computer. Here are the folders you need to check:
/Library/LaunchAgents
/Library/LaunchDaemons
~/Library/LaunchAgents
Look for SearchExplore anywhere within these folders and move them to the Trash. Don't forget to empty your Trash after.
Step 3: Use Your Security Software to Delete Leftover Files.
SearchExploreDaemon creates random files that might be difficult to manually delete. For files like these, you need to use your anti-malware or antivirus app to delete them. Make it habit to regularly scan your system to control malware infections like SearchExploreDaemon easily.
Step 4: Remove Login Items and Profiles.
To remove malicious profiles, go to System Preferences, and click Profiles. Delete profiles that were created by the SearchExploreDaemon adware. Next, you need to remove the login entries created by SearchExploreDaemon. Go to System Preferences > Users & Groups > Login Items, then delete SearchExploreDaemon from the list.
Step 5: Uninstall the SearchExploreDaemon App.
Once you have removed the active components of SearchExploreDaemon, you can now safely remove the malicious app. Simply go to Finder > Go > Applications and look for the SearchExploreDaemon icon. Drag the icon to the Trash and empty it. This should completely remove the SearchExploreDaemon adware from macOS.
Step 6: Uninstall the SearchExploreDaemon Extension.
After you have uninstalled SearchExploreDaemon, you should now be able to make changes to your browser. You need to delete the extension added by SearchExploreDaemon and reset your browser's settings.
For Safari:
Click Safari > Preferences > Extensions from the Safari menu, then uninstall SearchExploreDaemon and other suspicious extensions.
Go to Safari > Preferences > General, then change the Homepage URL.
You can also choose to reset Safari by clicking Safari > Reset Safari.
For Chrome:
Go to chrome://extensions on your browser and look for the SearchExploreDaemon extension, then click Remove or the trash icon.
Click Chrome from the top menu, then choose Preferences > Search > Manage Search Engines to set your default search engine.
Tick off Show home button and type in your preferred homepage.
You can also choose to reset Chrome by going to Chrome > Preferences > Reset settings > Reset.
For Firefox:
From the Firefox menu, choose Add-ons and remove the extension related to the SearchExploreDaemon adware.
Go to about:preferences on your browser, then click the Search tab.
Click Default Search Engines and choose your preferred search engine.
To change the homepage, click Preferences > General from the Firefox menu. Type in your preferred URL in the Home Page field.
You can also choose to reset Firefox by clicking Help from the Firefox menu. Click Troubleshooting Information > Refresh Firefox.
Summary
Getting rid of the SearchExploreDaemon can be tricky if you don't know all the components you need to remove. To completely delete SearchExploreDaemon from your Mac, follow the step-by-step guide above so you don't miss anything that would lead to re-infection.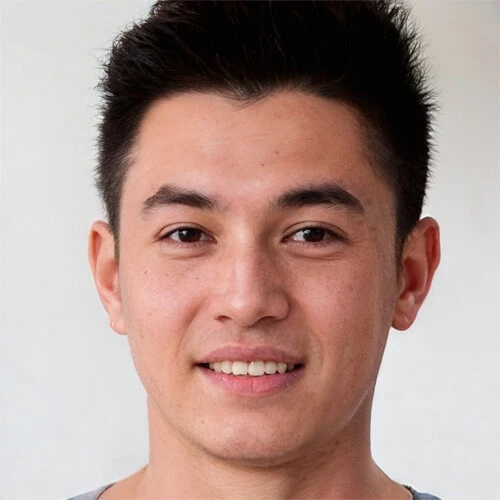 Vic is a search engine optimization expert, helping to optimize websites to make them more user-friendly. He's been in the industry for more than 10 years, and his work speaks a lot about his experience and expertise in the IT and digital marketing fields. 
Vic is the one in charge of keeping our website running smoothly and efficiently, to make sure that our readers have a wonderful experience while visiting the website. He's good at troubleshooting errors and fixing Windows issues that come up either when playing games or working on the computer. 
Vic is a certified gadget freak who feels the need to surround himself with cutting-edge technology. And this passion has helped him a lot in creating content that informs and guides users on using and troubleshooting the latest technology. He is an avid researcher who is always hungry for the latest news and updates on the most cutting-edge technology.