Some Mac users are getting the error 49168 whenever they try to create a new disk partition. They also point out that the Disk Utility app is not useful in solving the problem, a situation that has them frustrated and with little, if any hope of resolving the issue.
In this article, we will offer several solutions that will help solve the disk partition error 49168 on your Mac, so that if you are one of the frustrated Mac users encountering the issue, you will know what to do.
What is the APFS Container Resize Error Code 49168?
To understand what the APFS resize error is, one must first know of a few things such as the difference between a partition and a volume. A partition is a logically grouped named portion of a disk that has or can hold data, while a volume is a partition that has been formatted with a specific file system such, as HFS+, APFS, NTFS, or EXT4.
APFS or Apple File System is one of the file systems that are 'native' to your Mac. Beginning with MacOS High Sierra, any SSDs can only be upgraded to APFS. The macOS High Sierra installer will only create an APFS file, and there is no opt out. The installer will create an APFS container in your disk that can contain one or more volumes. The error code 49168 is experienced while trying to create such a volume.
How to Fix the APFS Container Resize Error 49168 on MacOS High Sierra
To fix the APFS container resize error 49168 on macOS High Sierra, we recommend that you first clean your computer with a premium utility tool, such as Mac repair tool. This tool will scan your system for any performance limiting issues, such as cache files and unneeded apps. It will also optimize your RAM to create room for active apps and recommend tweaks that will save energy.
After cleaning your computer, you can now proceed to fix the APFS container resize error 49168 on macOS High Sierra, using the methods listed below:
1. Create the Partition Using Terminal
As noted earlier, the Disk Utility app is not useful in resolving the disk partition issue. For this, you will have to rely on the Terminal app. Before launching Terminal, you should back up your data, and then switch off automatic backups by Time Machine. This is how to switch off automatic backups by Time Machine:
Launch System Preferences.
Choose Time Machine.
Uncheck the Backup Automatically option.
Detecting the Location of the APFS Partition
After switching off the automatic backup option of the Time Machine, the next step is to use Terminal to find the location of the APFS partition. Take the following steps:
Launch Terminal by going to Applications > Utilities > Terminal.
Into Terminal, enter the following command line: diskutil list. This will bring a list of all the disks in your APFS containers.
Begin a new Terminal session.
Into the new Terminal session, type tmutil listlocalsnapshots / to see the Time Machine snapshots on the partition.
Type the following other command: tmutil thinlocalsnapshots / 99999999999999 to remove the time snapshots entirely.
Type tmutil listlocalsnapshots / to see if the time snapshots are gone.
Now, try to create an APFS partition on your Mac and see if you are still getting any errors. If nothing changes, the following other method, although a bit more complex, will help solve the problem.
Say you want to resize the APFS container to a specific size like 550 GB from a 1 TB hard drive, you will have to enter a command into Terminal indicating this. Into Terminal, type sudo diskutil apfs resizeContainer disk0s2 450g jhfs+ Extra 550g. The rest of the space will exist as HFS+ file systems.
The above technique can also be used to generate numerous partitions. A command line aimed at creating multiple partitions would look something like this: sudo diskutil apfs resizeContainer disk0s2 400g jhfs+ Media 350g FAT32 Windows 250g.
2. Using the Disk Utility
Although this article began by noting that the Disk Utility app is of little help in resolving the "unable to create new partition on Mac" issue, it can still be useful especially if you are using an older operating system. You can also use the Disk Utility app after using Terminal to run the commands noted above.
3. Use Disk Defrag Software
The last solution that we recommend involves the use of a reliable disk defrag software, such as Disk Defrag from Auslogics. It will make it easier for you to create new volumes and partitions on your computer.
It could also be that your disk partition is corrupted and that is why it is impossible to create an APFS partition. If this is the case, you should read this article on how to fix corrupted or deleted macOS partition.
If the problem persists and you are still getting the APFS container resize error code 49168 on your Mac whenever you try to create a new partition, you should probably go to a Mac clinic or contact Apple's customer care. They will know what to do.
If you have any suggestions on how to fix the APFS container resize error code 49168 on the Mac, feel free to share in the comment section below.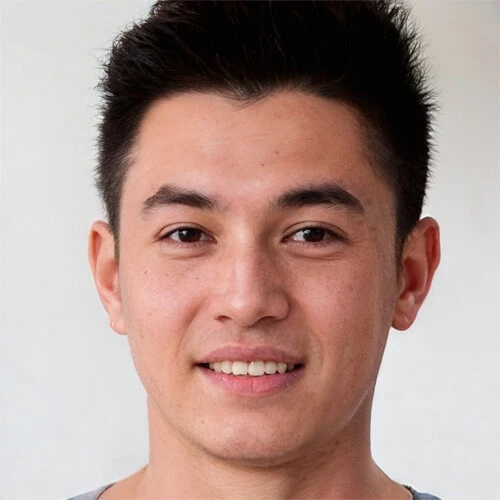 Vic is a search engine optimization expert, helping to optimize websites to make them more user-friendly. He's been in the industry for more than 10 years, and his work speaks a lot about his experience and expertise in the IT and digital marketing fields. 
Vic is the one in charge of keeping our website running smoothly and efficiently, to make sure that our readers have a wonderful experience while visiting the website. He's good at troubleshooting errors and fixing Windows issues that come up either when playing games or working on the computer. 
Vic is a certified gadget freak who feels the need to surround himself with cutting-edge technology. And this passion has helped him a lot in creating content that informs and guides users on using and troubleshooting the latest technology. He is an avid researcher who is always hungry for the latest news and updates on the most cutting-edge technology.