Your current macOS 10.13.4 Mojave version still works fine. Why risk upgrading it to 10.13.6 or any later version when it is most likely accompanied by issues?
While the newer macOS Mojave versions come with customizations and optimizations that result in better performance for newer Mac and iMac models, they just don't seem to benefit the older computers.
According to some Mac users, upgrading to a newer macOS version will only cause the hardware of an older Mac model to become less stable. It will also trigger the appearance of different errors and Mac issues. That is probably why many are too scared to update their Macs.
However, are those reports and claims sufficient reasons for you not to upgrade to Mojave? Well, we understand if you are unsure about upgrading your Mac. But if you are undecided, then we'll give you a few reasons why you should do it now.
Should I Upgrade My Mac?
The latest macOS version is Mojave 10.14. It's currently available for download on the App Store and on Apple's website. Though it's not a major revamp of macOS, it does come with new features that can boost productivity and improve a Mac's performance.
In addition, it also has security features that are designed to protect privacy and prevent threats and malicious files from wreaking havoc on a Mac.
Upgrade Your MacOS Without Fear
Supposing you've made up your mind and wanted to get an upgrade, or you're caught in a situation where you need to update your Mac but you're just too scared, we'll teach you how to do it with confidence. Simply follow the steps below:
1. Make Sure Your Mac Is Compatible.
The first thing you need to do when initiating an upgrade is to check if your system is compatible with Mojave.
MacOS Mojave 10.14 requires a more powerful hardware compared to the recent versions. Here are the specifications of the hardware that macOS Mojave needs:
Hard Disk Space: 20 GB
RAM: 2 GB
Mac Model:

iMac Pro
iMac 2012 or later
Mac Mini 2012 or later
MacBook Pro 2012 or later
MacBook Air 2012 or later
Mac Pro 2013 or later
MacBook 2015 or later
To check your Mac model, storage space, and RAM, follow the steps below:
Go to the Apple menu.
Select About This Mac.
Compare the specifications above to check if they are compatible with macOS Mojave.
2. Prepare a Backup.
Before you proceed with upgrading to Mojave, it is a smart idea to have a backup of your important files and folders. For that, you can use the built-in backup feature on your Mac called Time Machine.
To use Time Machine, you need to have an external storage device. Once you have one, follow the steps below:
Connect the external storage device to your Mac.
You might be prompted whether or not to use the device to back up with Time Machine.
Choose Encrypt Backup Disk.
Select Use as Backup Disk.
If the disk is not formatted properly, you will be asked to erase the contents first. Select Erase to proceed.
After that, Time Machine will automatically make periodic backups even without your permission.
If you don't fancy using Time Machine, you can also try other methods to back up your Mac.
3. Check Your Connection.
Downloading and installing Mojave take time. So you wouldn't want anything to delay it further, right?
Check your internet connection to ensure a smooth download of the installation file. Make sure your Mac is also properly plugged into an outlet.
4. Download MacOS Mojave from a Reliable Site.
It's now time to download macOS Mojave. Visit the App Store to get the latest macOS Mojave version. And then, click the Get button to start downloading it.
5. Start the Installation.
After downloading the installer, it should open automatically. Just hit Continue and then follow the onscreen prompts to start installing Mojave. If you are asked to install a helper tool, simply input your login credentials, and select Add Helper.
Here's a wise tip. The installation process will take hours, so we suggest you start installing in the evening, so you can just leave it overnight.
6. Wait for the Installation Process to Complete.
While the installation process is ongoing, do not put your Mac to sleep. Do not even attempt to close its lid. Although there will be times when your Mac will restart or show a blank screen, just leave it that way. It's your Mac's way of installing the OS itself and other related updates to the firmware.
7. Keep Your Mac Updated.
After installing Mojave, you will automatically receive notifications whenever new updates are available. If you see one, do not hesitate to install it. Remember, updates come with new features and are most likely designed to fix issues with the recent version.
8. Optimize Your Mac.
Optimizing your Mac is completely optional, but if you want a hassle-free experience, then you should do it.
When you optimize your Mac, all unwanted files from the commonly used locations are deleted. That means there will be more space for new processes and apps and your Mac's efficiency will be restored.
To conveniently optimize your Mac, you may use a third-party Mac cleaning tool. Just make sure you download one from a trusted website and not just from any random ads you see online.
Summary
Being cautious about upgrading your Mac is prudent, but there is no reason for you to worry about any upgrade.
You can always install Mojave on an external drive or other available storage devices so you don't alter your existing Mac settings at all. If you don't like the update, or if something wrong happens along the way, you can shut down your Mac and disconnect the external device. Afterwards, start your Mac as you normally would. It's that easy.
Now do you want to reap the benefits of a macOS upgrade or would rather just settle for what you have right now? Are you still worried about getting an upgrade? Let us know your thoughts and opinions below!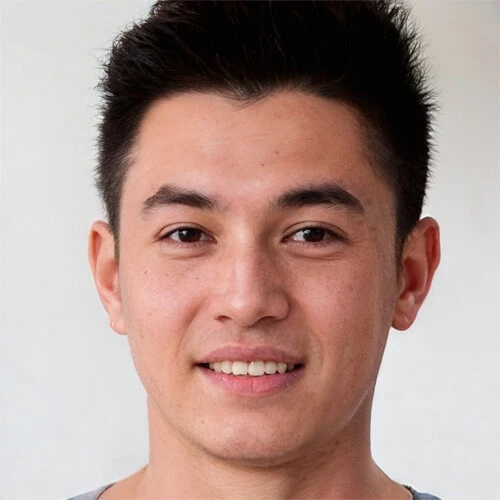 Vic is a search engine optimization expert, helping to optimize websites to make them more user-friendly. He's been in the industry for more than 10 years, and his work speaks a lot about his experience and expertise in the IT and digital marketing fields. 
Vic is the one in charge of keeping our website running smoothly and efficiently, to make sure that our readers have a wonderful experience while visiting the website. He's good at troubleshooting errors and fixing Windows issues that come up either when playing games or working on the computer. 
Vic is a certified gadget freak who feels the need to surround himself with cutting-edge technology. And this passion has helped him a lot in creating content that informs and guides users on using and troubleshooting the latest technology. He is an avid researcher who is always hungry for the latest news and updates on the most cutting-edge technology.