Problems connecting to the internet are no longer foreign to many Apple users, and one example is when their iPad can't find Wi-Fi or won't connect to it.
While it packs enough features and benefits while offline, the iPad is a device that better serves its purpose when it's connected to the web and allows you to do a variety of different tasks.
Before Troubleshooting the Problem Further
There are many quick and basic fixes when your iPad isn't connecting to the Wi-Fi network. For one, you have to make sure that the router is on and you are well within range. If you're too far from the router, you cannot expect to get a signal. Next, make sure the Wi-Fi network is running – wirelessly verify that the Wi-Fi is working by using your laptop or smartphone to connect to the internet.
Removing your iPad case or covering can also be worth doing, as any obstruction could lead the Wi-Fi signal to lose strength. Check if your password is working; repeatedly getting denied after entering a password definitely gets in the way of successfully joining a network.
A lot of times, too, your iPad fails to connect to the Wi-Fi network because of a small glitch that can be tackled by turning off the Wi-Fi and turning it back on. Open Settings > Wi-Fi, and then tap the switch at the top of the screen next to Wi-Fi to turn it off. Tap once again to turn it back on.
While it won't directly address the issue, using a quality optimizer tool for your Mac, iPad, or iPhone is also a smart move in order to rule out problems with junk and files that affect system stability and overall functioning.
Fixes to Try When iPad Won't Connect to Wi-Fi
Here is a rundown of further solutions that you can try to learn how to fix an iPad that won't connect to Wi-Fi:
Restart Your iPad or Router
Try to restart your device in case its software has crashed and led to the problem. Here are the steps:
Hold the Sleep/Wake button (found at the top of the iPad) down for a couple of seconds. Wait for a bar to appear, asking you to Slide to power off.
After sliding the bar, your iPad will show a circle of dashes before it completely shuts down and gives you a blank screen. After a number of seconds, hold down the Sleep/Wake button again to start the device back up.
Wait for the Apple logo to appear and your iPad to reboot. Test the Wi-Fi connection once you see the icons reappear.
In addition, turn your router off and back on to see if it's the one to blame. Simply unplug it and plug it back in.
Check your iPad's Network Settings
Part of covering the basics is checking some basic network settings. If you're trying to connect to your home network, proceed to Settings and make sure things are set up fine. Follow these steps:
Tap on the Settings icon and make sure Airplane Mode is set to Off.
Just below Airplane Mode is Wi-Fi – click on it to view relevant settings.
Of course, Wi-Fi should be on. Ask to Join Networks might as well be on, too. If you're joining a closed or hidden network, select Other from the network list and input the network's name and password to join.
If you're connecting to a public Wi-Fi hotspot, it's likely that you need to agree to the terms and conditions before you can get network connection. Go to your browser and look for the special page fielded by the public network for you to agree to their contract.
Forget Your Wi-Fi Network and Then Reconnect
Give your iPad a fresh start by forgetting the network; this is particularly useful if something changed in how your device connects to the network, such as a password that's been changed. Follow these steps:
Open Settings > Wi-Fi. Tap the blue i button located beside the Wi-Fi network name.
Tap Forget This Network.
Return to Settings > Wi-Fi. Tap on the name of your network and then enter your Wi-Fi password. See if the iPad can now successfully connect.
Reset Your Device's Network Settings
You can also give the network settings of your iPad a new start, which will restore all of its Wi-Fi, Cellular, Bluetooth, and VPN settings to default factory settings. Here are the steps:
Go to Settings.
Tap General > Reset > Reset Network Settings.
Enter your iPad passcode. Next, tap Reset Network Settings. At this point, your device with turn off and do the reset. It will turn back on afterwards.
Update Your Router's Firmware
If you've gone through the troubleshooting steps above and your iPad still can't connect to Wi-Fi, then it might be time to look at your router's firmware and check if it's the latest version. This can get quite tricky as this information is unique to every router, so you can either read the manual or visit the manufacturer's website for instructions on updating the firmware.
Reset Your iPad to Factory Default
Do you feel stuck and clueless because none of the fixes above seems to work? Then you might have to explore the option of resetting your iPad to factory default, which will erase all its settings and data and give it a like-new status. As usual, don't forget to back up all of your existing data.
Here are the steps to reset your iPad to factory default settings:
Launch the Settings app.
Look for and tap General on the left-side menu.
Scroll to the end of the settings to find and tap Reset.
Now you have several different options to reset your iPad; choose the one that you think is best for your specific situation. For your Wi-Fi connection woes, for instance, you might want to choose Erase All Content and Settings. Confirm your selection twice to complete, and enter your password if you have a passcode lock.
The process begins and takes a couple of minutes. Once done, the device will show a screen with "Hello" in several languages.
Final Notes
One of the steps we provided above should be able to resolve the Wi-Fi connection issue on your iPad. If your device is within warranty or has an Apple Care plan attached to it, then you might also want to contact Apple for their suggestions before you make any drastic move, such as a full restore of your iPad.
Have you ever encountered this Wi-Fi connection problem on your iPad? What worked for you? Tell us about your story!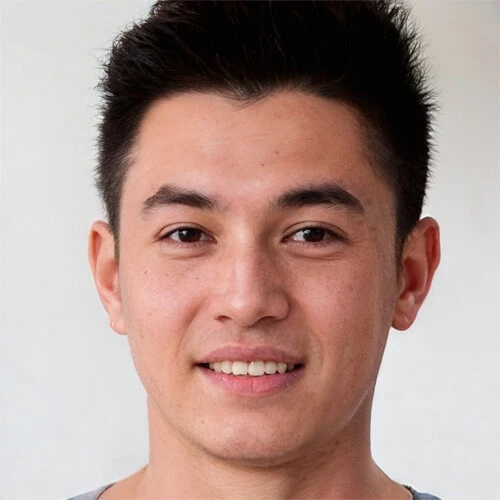 Vic is a search engine optimization expert, helping to optimize websites to make them more user-friendly. He's been in the industry for more than 10 years, and his work speaks a lot about his experience and expertise in the IT and digital marketing fields. 
Vic is the one in charge of keeping our website running smoothly and efficiently, to make sure that our readers have a wonderful experience while visiting the website. He's good at troubleshooting errors and fixing Windows issues that come up either when playing games or working on the computer. 
Vic is a certified gadget freak who feels the need to surround himself with cutting-edge technology. And this passion has helped him a lot in creating content that informs and guides users on using and troubleshooting the latest technology. He is an avid researcher who is always hungry for the latest news and updates on the most cutting-edge technology.