"Display won't sleep after locking" is a common problem experienced by Mac users. Normally, the computer goes to sleep when you close the lid, but when it doesn't, it is a cause for concern because of two things, first, it will waste your battery away, and by the time you want to do something with your Mac, there will be none left. Secondly, many users wonder if it is the side effect of a more malignant issue that may cause bigger problems in the future, in which case the most appropriate action would be to first check the health of the computer with a Mac repair tool to see whether there are any underlying issues. In this piece, however, we discuss what causes the "Mac did not sleep after locking" problem and how best to solve it.
Why Mac didn't sleep after locking
The sleep and wakefulness states of the Mac are determined by many settings, each of which could explain why Mac didn't sleep after locking, and Apple recommends that you check these first if you have a Mac that fails to sleep when you expect it to. The most important of these are the "Energy Saver" settings. To locate the "Energy Saver" settings on your Mac, choose Apple > System Preferences and then click "Energy Saver".
You can use the Energy Saver settings to determine how and when your Mac should go to sleep. The Energy Saver, for instance, has the following system settings that could explain why a locked Mac did not sleep even though the user expected it to:
Prevent computer from sleeping automatically when the display is off
Put the disks to sleep when possible
Wake for Wi-Fi network access
Enable power nap while plugged into power adapter
These settings can be ticked on and off, and as can be deduced, they go a long way in influencing the behavior of the Mac even when it is locked.
Display Sleep
The most obvious place to begin your diagnosis is the "Display Sleep" slider. The "Display Sleep" slider tells your computer how long it should stay awake before putting the display to sleep. If the slider is set to "Never", for instance, the Mac will never go to sleep even when the lid is closed. On the other hand, if it is set to, say, 3 hours, it may take so long to sleep that you might just conclude wrongly for that matter that display never sleeps after locking. So make sure that the settings in the "Display Sleep" slider are just right, i.e. not too much time and not too little. A choice of sleep after 15 minutes of inactivity is a good one in this regard.
It is worth noting, however, that putting your display to sleep after some time may just require a little mouse movement to wake it up if there are apps running in the background. Where there are none, the computer may automatically go to sleep after the display sleep time is spent.
Put hard disks to sleep when possible setting
This setting allows you to power down the hard drive motor when there are no operations involving your hard drive being carried on. If this setting is turned on and you are using an internal or external non-SSD drive on which apps are running, it may prevent your computer from sleeping when you expect it to. Best turn it off and see whether your computer will start behaving the way you expect it to.
Wake for network access setting
The wake for network access setting will keep your computer from sleeping if it is part of a shared network. The types of networks in play here include Ethernet and Wi-Fi, and whether or not another computer wants to access or is accessing shared resources located on your Mac may be the reason why your Mac display won't sleep after locking. Thus, make sure that your computer isn't part of a network, and if it is and you want it to sleep despite sharing resources with other computers, turn this setting off.
Enable Power nap
The enable power nap option allows your computer to wake up from sleep and to check for things like updates and email notifications. This means that your computer may be sleeping alright but also waking up from time to time. Turn this option off if you don't want your Mac waking from sleep.
Desktops (Mac Pro, iMac and Mac mini)
These settings are almost similar for Mac desktops except that there are some notable additions here and there. For example, desktops have the option of determining the time before the computer enters its lowest power mode, which is a separate function from the "Display Sleep" slider option. Setting this slider to never sleep means that the display plus a host of other elements will always be in a powered state.
Mac notebooks have the option of being set to behave differently depending on whether or not they are using a battery or plugged directly into a power source. It may be, for example, set to never sleep when it is connected to a power source, but when on battery power, it may be set to sleep in order to save battery.
Identifying apps that prevent your Mac from sleeping
If you have done all the above and you still end up with a Mac that fails to sleep when it's on lock, chances are that there is an app that is always running and that prevents your computer from sleeping. To identify which app is responsible, launch the "Activity Monitor" and check "Preventing Sleep" in the "Columns" menu.
Check for the apps that are ticked "Yes" and disable them.
You can also use a Mac repair tool to check the behavior of the various apps that are installed on your computer so that you can better manage how they affect your Mac. This Mac repair tool will also optimize your PC for better performance.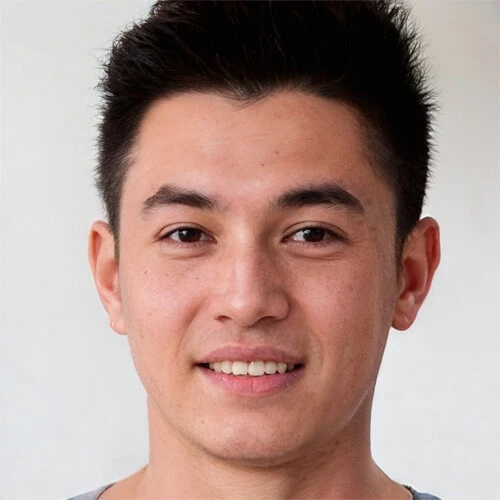 Vic is a search engine optimization expert, helping to optimize websites to make them more user-friendly. He's been in the industry for more than 10 years, and his work speaks a lot about his experience and expertise in the IT and digital marketing fields. 
Vic is the one in charge of keeping our website running smoothly and efficiently, to make sure that our readers have a wonderful experience while visiting the website. He's good at troubleshooting errors and fixing Windows issues that come up either when playing games or working on the computer. 
Vic is a certified gadget freak who feels the need to surround himself with cutting-edge technology. And this passion has helped him a lot in creating content that informs and guides users on using and troubleshooting the latest technology. He is an avid researcher who is always hungry for the latest news and updates on the most cutting-edge technology.