You can use Macbooks for anything – work, art, or entertainment, and you will always be sure it is a computer that can ensure the maximum speed, quality, effectiveness, and productivity. It is also a product created for those who are interested in innovation – each year, Apple has something new to offer for the crowd.
But as great as they would be, macs are not immune to viruses. Unfortunately, a lot of people tend to believe that macs are the safest computers and do not need extra protection from antiviruses, which is hardly true.
If you want to learn how to get rid of virus on mac because you already think that you have one or simply want to protect yourself for the future, then go ahead and check out these tips about the best ways to protect your Mac from viruses below.
How Do You Determine If Your Mac Has a Virus?
Viruses can be identified by a few different factors. It all depends on the type of virus that you have on your computer – or maybe even a few. The first sign is if your mac suddenly starts to behave in ways that it never used to. For example, showing unusual tables and notifications on your computer's screen.
Also, these viruses could try and send you fake notifications or messages, asking to call a specific number to solve the issue. Whatever you do, do not ever call that number. Another signal that your mac has caught a virus is suddenly starting to run very slowly, lagging, you start seeing random advertisements on your screen, apps and browser plugins you never installed, browser showing you strange unrelated advertisements, and similar.
If you see one or more of these factors happening to your mac and happening very suddenly – for example, yesterday your computer was functioning normally, and only today it started showing strange adverts and lagging, then it is very possible that you have a virus on your mac.
First Thing to Do If You Get a Virus on Your Mac
The first thing NOT to do is simply assume that you have a virus, go to the search and download any random antivirus to solve your problems. Think about the fact that if you really have a virus on your Macbook, it is very likely that it can affect your search, and you might end up installing or even purchasing a fake antivirus.
If you already decided to use antivirus for your Macbook, then use an uninfected device to search for the best one, read some reviews, and only then look for that specific antivirus app and install it. Always choose a trustworthy antivirus that has many sources mentioning it, good reviews, and other signs that indicate that it is not fake.
Keep the Firewall Switched on
Keep it switched on at all times. If you are not sure if it is switched on at the moment, click on the Apple icon in the upper left corner, go to the System Preferences, and choose the Security & Privacy option. Then, click the Firewall tab, and if you can see a green bubble next to the word Firewall, this means it is turned on already. If it's red, then click the option to turn The Firewall On.
After you quit this window, go to the Firewall Options and make sure you check the Enable Stealth Mode box.
Clear the Cache of Your Browser
One of the ways to protect your Macbook from viruses is by clearing your browser's cache. If you already caught a virus from a specific website, you do not want any additional files related to that website on your computer.
To do so, launch Safari, click on Safari in the upper left corner, next to the Apple icon, choose Preferences, click the Advanced tab. Choose Show Develop menu in the menu checkbox and close the Preferences. Then, select the Develop menu and click the Empty Cache option. Now your browser cache is completely cleared and safe from potential threats.
Avoid Clicking on Suspicious Links
One of the most common and easiest ways to spread a virus on hundreds of computers is to do it by sending an email. When you see one, you know it's not just a regular email. If you get one, make sure you never click on the link in the email or open any attachments.
On the other hand, some emails are obviously suspicious because they have incorrect grammar, come from foreign countries, or are clearly translated with Google Translate. Sometimes even a foreign prince will write you an email offering you all his fortune. In these cases, you will probably know it's fake.
But in other situations, the email might look really regular and normal. For example, if you are using your Macbook for work, you could receive an email asking for the prices of your products and services, and the email says that all the information about the products they are interested in is in the attachment. In this case, it is best to Google if a company like this really exists and call their official number to ask what they were interested in buying.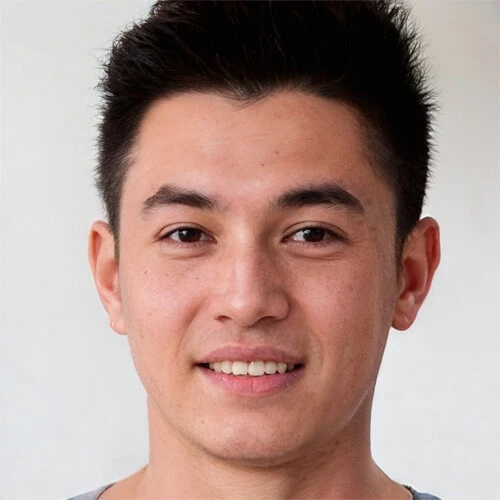 Vic is a search engine optimization expert, helping to optimize websites to make them more user-friendly. He's been in the industry for more than 10 years, and his work speaks a lot about his experience and expertise in the IT and digital marketing fields. 
Vic is the one in charge of keeping our website running smoothly and efficiently, to make sure that our readers have a wonderful experience while visiting the website. He's good at troubleshooting errors and fixing Windows issues that come up either when playing games or working on the computer. 
Vic is a certified gadget freak who feels the need to surround himself with cutting-edge technology. And this passion has helped him a lot in creating content that informs and guides users on using and troubleshooting the latest technology. He is an avid researcher who is always hungry for the latest news and updates on the most cutting-edge technology.