Terminal on macOS is the equivalent of the Command Prompt on Windows. It allows Mac users to execute tasks using commands. When normal processes don't work, using commands to troubleshoot issues is usually the go-to solution. You can type in any kind of command in the Terminal window — from launching apps to removing files to installing updates.
If you're using macOS Catalina, you can launch Terminal by going to Finder > Applications > Utilities, then double-click on Terminal. You can also search for Terminal using Spotlight, which saves you a few clicks.
What is the Mac Terminal Error "Terminal .profile: No such file or directory"?
When using the Terminal, any two or all of these files are usually involved:
.bash_profile
.profile
.bashrc
However, several Mac users have recently reported encountering the Terminal .profile: No such file or directory when using Terminal. When this error happens, Terminal is not able to execute the command because it can't find the required .profile file.
This error might be problematic because the .profile file usually contains the initialization codes. Without the .profile file, the Terminal is not able to set the environment variables necessary throughout your command line sessions.
By default, Mac's use the program "bash" as the command line shell. When you start up Terminal, it launches a "login shell" by starting the program /bin/bash . This program then looks for two files in your user's [home directory][homedir]: .bash_profile and .profile.
It's important to note that if bash finds .bash_profile , it will run that file, otherwise it will run .profile . There may come a time when you install a software development command-line tool that creates a .bash_profile , and you can find all the things you put in .profile are not being set up. Likewise, you might install a software command line tool that only expects things to be initialized in .profile and then that tool's setting won't happen correctly. It's confusing, to be sure.
What Causes the "Terminal .profile: No such file or directory Error"?
It is not clear why this error happens, but one of the possible reasons is the accidental deletion of the .profile file by a third-party app or by the user itself.
It is also possible that the file was deleted by a Mac cleaning app or an optimizer app that categorized it as an unnecessary file. Hence, it is important not to use unreliable or free cleaner apps because it could just lead to more problems in the future.
You should also consider the presence of malware. Some types of malware attack important files that are required for running important troubleshooting tasks, such as files associated with the anti-malware app, the macOS security features, or the Terminal.
If you encounter this error, this article will provide with the step-by-step process on how to fix the Terminal .profile: No such file or directory error on Mac.
How to Fix "Terminal .profile: No such file or directory" Error
If Terminal is not able to locate the .profile file, there are several ways to go about this issue. Let's look at them one by one.
Fix #1: Create a .profile File.
The first step you need to take is to create a new .profile file. You can do this by typing this in the Terminal in your /User/user folder: touch .profile
Once done, log out of your Terminal and relaunch it again. It should now detect the .profile file.
Fix #2: Manually Direct to .bash or Another Shell.
When the .profile is not available, the .bash file is the next to be read. If, for some reason, the .bash file is not read, you can manually redirect Terminal to the .bash file by using this command: $ sh /path/to/shell Likely $ sh /bin/bash.
Fix #3: Delete the .bash File.
If the .profile is not being read because the .bash file is read first instead, you can delete the .bash file to see if it will read the .profile file. To delete the .bash file, type this command line in the Terminal window: rm ~/.bash_profile.
Summary
Getting the "Terminal .profile: No such file or directory" error can be problematic because it means that the .profile file is missing or cannot be read, therefore Terminal won't work properly. If this the case, you can try the solutions above to see which one would work.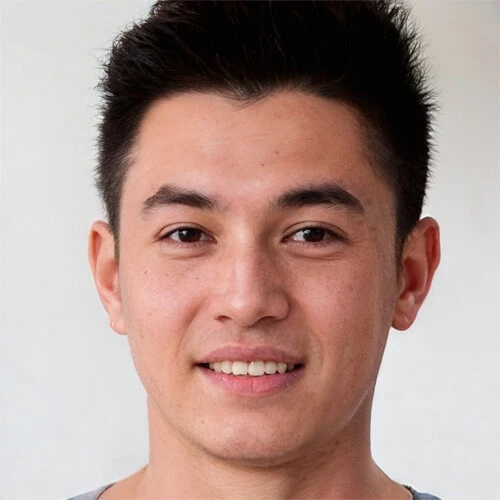 Vic is a search engine optimization expert, helping to optimize websites to make them more user-friendly. He's been in the industry for more than 10 years, and his work speaks a lot about his experience and expertise in the IT and digital marketing fields. 
Vic is the one in charge of keeping our website running smoothly and efficiently, to make sure that our readers have a wonderful experience while visiting the website. He's good at troubleshooting errors and fixing Windows issues that come up either when playing games or working on the computer. 
Vic is a certified gadget freak who feels the need to surround himself with cutting-edge technology. And this passion has helped him a lot in creating content that informs and guides users on using and troubleshooting the latest technology. He is an avid researcher who is always hungry for the latest news and updates on the most cutting-edge technology.