The x3watch.exe is an executable process that is part of the X3Watch program developed by Tiger Green Productions. This tool helps track user access to sites with questionable or unacceptable content. It is more like an accountability program that helps members of XXXchurch.com fight addiction to phonographic material. The X3watch program requires the x3watch.exe file to run properly.
In this post, we will give you a brief description of this file, including answering some critical questions about it, such as:
Is x3watch.exe virus or malware?
Is x3watch.exe harmful?
Can I stop or remove x3watch.exe?
The X3watch.exe File Summary
As stated above, x3watch.exe is not essential for the Windows operating system, and it rarely causes any problem. The file is usually hosted in a sub-folder in the C:\Programs Files folder and its usual size on Windows 10/11/8/7/XP is 376,832 bytes (71% of all occurrences). Other known sizes are 294,912 bytes and 221,184 bytes.
This program uses ports to connect to the internet. Unfortunately, x3watch.exe can track your keyboard and mouse inputs, monitor applications, and hide within the system. For this reason, its technical security rating is 12 dangerous.
So, Is X3watch.exe Harmful?
The process is relatively safe. But x3watch.exe being an executable file means that it may harm your PC. So, you should find out if the file on your computer is a Trojan. Sometimes, malware programmers may create a file with the same name as x3watch.exe for malicious purposes. So, if the x3watch.exe file in your computer is located elsewhere than the C:\Programs Files folder, it is more likely to be a virus.
You should also find out how the process consumes your memory, CPU, and hard disk. Fake executable files are usually CPU intensive. You can check this information from the Task Manager.
Can I Stop or Remove X3watch.exe?
Since x3watch.exe is not a Windows system file, it is up to you to decide whether you need it on your computer. If you still want to keep it, but you do not want to run it on startup, then you can disable it.
Typically, the x3watch.exe process doesn't take up a lot of CPU resources. But if you are running too many similar processes on your computer, they may lower its performance. Similarly, if a virus file with a similar name is running on your system, then your computer might slow down. Here, you can stop x3watch.exe permanently by uninstalling the software that uses it.
A more effective way to resolve this problem is to scan your PC with a powerful antivirus program like Outbyte Anti-Malware. It will tell whether or not the x3watch.exe file on your system is a virus. And if it is, it will quarantine it for safe removal.
How to Remove x3watch.exe
If the x3watch.exe process is CPU-intensive, try to disable the process to reduce the system load. You can use the Windows Task Manager or the Microsoft System Configuration Utility (MSConfig) to locate and disable it manually. It might be even better to get rid of it completely since it is likely to be a virus. To remove the x3watch.exe virus or malware, you have to uninstall the application that uses x3watch.exe, then re-scan your system with an antivirus to pick out any remnants. Here is how to execute the two methods:
Method 1: Stop X3watch from the Task Manager
Stopping the x3watch.exe process isn't a permanent fix to the problem, but it can help to reduce system overload. To check its impact on your computer's memory and hard drive and disable it, follow the steps below:
Use the Windows + R shortcut to open the Run dialog box.
Next, type Task Manager into it and press Enter.
Select Task Manager from the list of results, and then navigate to the Processes tab.
Now, check how x3watch.exe engages your hard disk, CPU, and memory.
To end this process, highlight it, and then click End task.
Method 2: Uninstall the Application Manually
To get rid of the X3watch program, open Control Panel, and then perform the following steps:
Once you have opened Control Panel, go to Programs > Programs and Features, and click on Uninstall a program.
Select the X3watch program and click the Uninstall button.
When prompted, confirm your selection to uninstall the program.
Final Thoughts
The real x3watch.exe is relatively safe, but a virus may camouflage itself as the x3watch.exe file. It is usually the case when the x3watch.exe file is hosted in the C:\Windows\System32 folder. So, before you get rid of it, you should find out if x3watch.exe in your system is a threat. If it is, use your antivirus program to isolate and remove it.
Also, keep in mind that a clean computer is essential for managing most computer issues, including problems with x3watch.exe. You should, therefore, clean your computer regularly using PC cleaning software like Outbyte PC Repair. On top of this, set some restoration points and perform periodic backups.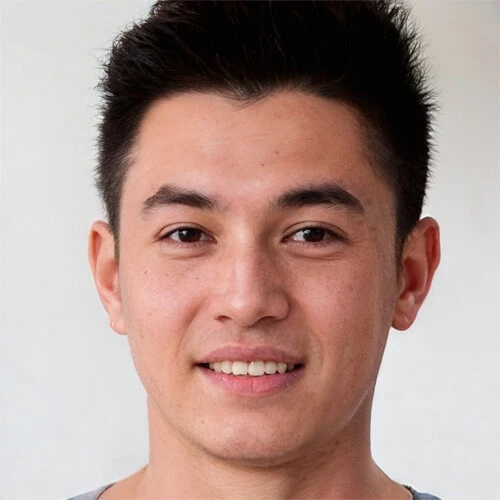 Vic is a search engine optimization expert, helping to optimize websites to make them more user-friendly. He's been in the industry for more than 10 years, and his work speaks a lot about his experience and expertise in the IT and digital marketing fields. 
Vic is the one in charge of keeping our website running smoothly and efficiently, to make sure that our readers have a wonderful experience while visiting the website. He's good at troubleshooting errors and fixing Windows issues that come up either when playing games or working on the computer. 
Vic is a certified gadget freak who feels the need to surround himself with cutting-edge technology. And this passion has helped him a lot in creating content that informs and guides users on using and troubleshooting the latest technology. He is an avid researcher who is always hungry for the latest news and updates on the most cutting-edge technology.