DLL hijacking has become one of the favorite distribution strategies of cybercriminals and malware authors recently. This kind of attack is designed to exploit the Windows search and load algorithms, enabling the attacker to inject malicious code into an application via disk manipulation. This means that adding a particular type of DLL in the right place will cause that vulnerable program to run that malicious DLL. This is why we see a lot of DLLs these days that are often detected as malware.
Wtsapi32.dll is a system file that is often categorized by anti-malware programs as malicious. Several users have reported that they experienced several symptoms of malware infection and found this process running in the background. It is possible that the wtsapi32.dll process was indeed causing the various problems that appeared on the affected computer, but it is possible that the wtsapi32.dll is innocent and has been wrongly accused.
The wtsapi32.dll is a core Windows system process so it is normal to find it running in the background when you check Task Manager. The wtsapi32.dll, also known as the Windows Terminal Server SDK APIs is being used by the Windows Terminal Server. The legitimate wtsapi32.dll file should not be removed from the computer because doing so would bring more problems to your computer. Some of the Windows components would not load properly and it is possible for your device to crash or fail to boot up because of the deletion of the wtsapi32.dll process.
If you're experiencing problems with your PC and you think wtsapi32.dll is the culprit, we suggest you hold onto your horses and go through this guide first. This article will help you determine whether the wtsapi32.dll process on your computer is malicious or not, and how you can get rid of it if it turns out to be a virus.
What is Wtsapi32.dll?
Wtsapi32.dll or the Windows Terminal Server SDK APIs is an important component of the Windows operating system and was developed by Microsoft. It that stores application programming interface (API) functions that allow application programs to:
manage terminal services
set and retrieve user configuration data that is specific to terminal services
use terminal services virtual channels
It also performs other tasks in a terminal services environment. Wtsapi32.dll is a critical system process that is required for Windows to work properly, so it should not be stopped or removed.
Some programs or games also need this file for them to function correctly. If the wtsapi32.dll is missing, damaged, or corrupted, you may experience various kinds of errors whenever you start the application/game.
Is Wtsapi32.dll Harmful?
Wtsapi32.dll is a genuine Windows process and should never be removed, unless it is malicious. There are several types of malware that disguise as legitimate Windows processes to infiltrate the system and avoid detection. For instance, the developers of the Youndoo browser hijacker have become more creative in distributing this malware. They are now using DLL hijacking to drive more traffic to the Youndoo website by modifying the browser's configuration and default settings. Everytime the user opens the browser; the traffic is automatically redirected to the Youndoo website.
To achieve this goal, the attackers usually drop a fake version of the wtsapi32.dll in Chrome, Firefox, Safari, or another browser's folder. The moment the user clicks the executable file of the infected browser, the browser application then loads the fake DLL file instead of the legitimate ones. This is because Windows checks the application folders first where the executable file is found and attempts to find the required DLL files in the same folder. Once it finds the wtsapi32.dll file, Windows automatically runs it instead of the wtsapi32.dll version that is stored in the Windows system folders.
Once the fake wtsapi32.dll file has been loaded, users will notice several banners and pop-up ads everywhere and the default homepage or new tab will be set to the Yonduo website. This type of malware is actually more annoying than dangerous, since this adware's goal is to send traffic to its partner website and thus, generate more revenue for them.
But what if the malware that hijacked the wtsapi32.dll file is more insidious than a simple adware?
Malware usually runs quietly in the background to avoid detection. But there are times when the system is able to detect these unusual activities and warns the user about it. Here are some of the common error messages that you might encounter about the wtsapi32.dll process:
wtsapi32.dll is missing
wtsapi32.dll error loading
wtsapi32.dll crash
wtsapi32.dll was not found
the procedure entry point wtsapi32.dll
wtsapi32.dll could not be located
wtsapi32.dll Access Violation
Cannot find wtsapi32.dll
Cannot register wtsapi32.dll
So, if you get any of these errors or you think your wtsapi32.dll file has been hijacked, then you need to remove it from your system immediately.
Should Wtsapi32.dll Be Removed?
If the wtsapi32.dll seems to be causing problems for your computer because it has been infected by malware, you need to remove the malicious wtsapi32.dll from your computer to stop it from causing damage. But if you're not experiencing any problems and you see the wtsapi32.dll process in the background, then let it be. You'll only be looking for more trouble if you delete it.
How to Remove Wtsapi32.dll?
The easiest way to delete the malicious wtsapi32.dll from your computer is by using a decent anti-malware app. Scan your entire drive for malware and use your anti-malware to uninstall them from your device. After that, sweep your system for leftover files using a PC cleaning app. This would ensure that the malware won't come back.
If you're not confident in totally removing the malware by yourself, you can refer to our malware removal guide (insert malware removal guide) and closely follow the steps. This should help you deal with the wtsapi32.dll malware quickly and efficiently.
1. Uninstall the malicious program.
Click on Start, then enter Control Panel in the search box. Click Control Panel > Uninstall a program. The Control Panel should look the same for Windows 7 computers, but for Windows XP users, click on Add/Remove Programs instead.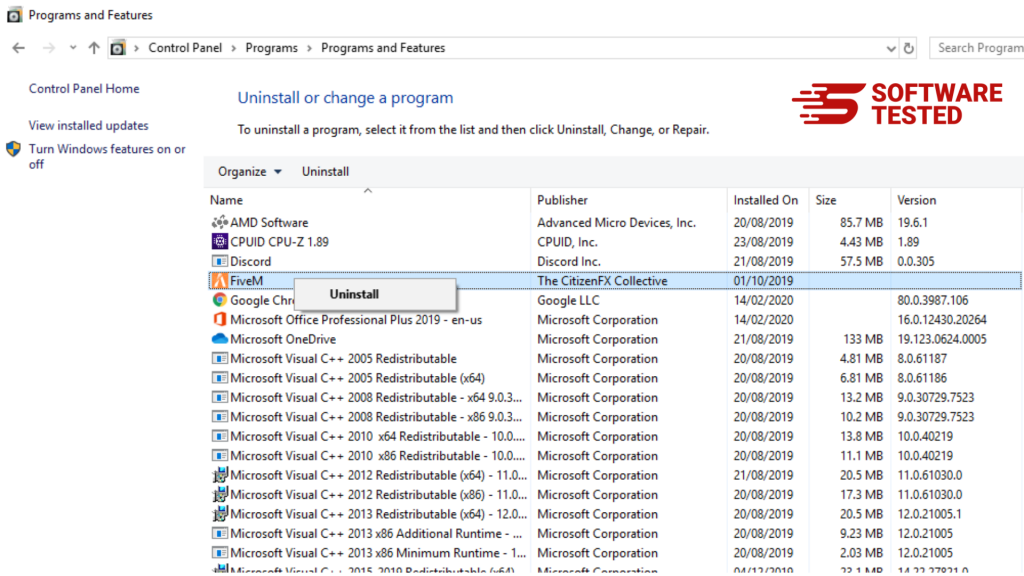 For Windows 10/11 users, you have the option to uninstall programs by navigating to Start > Settings > Apps > Apps & features.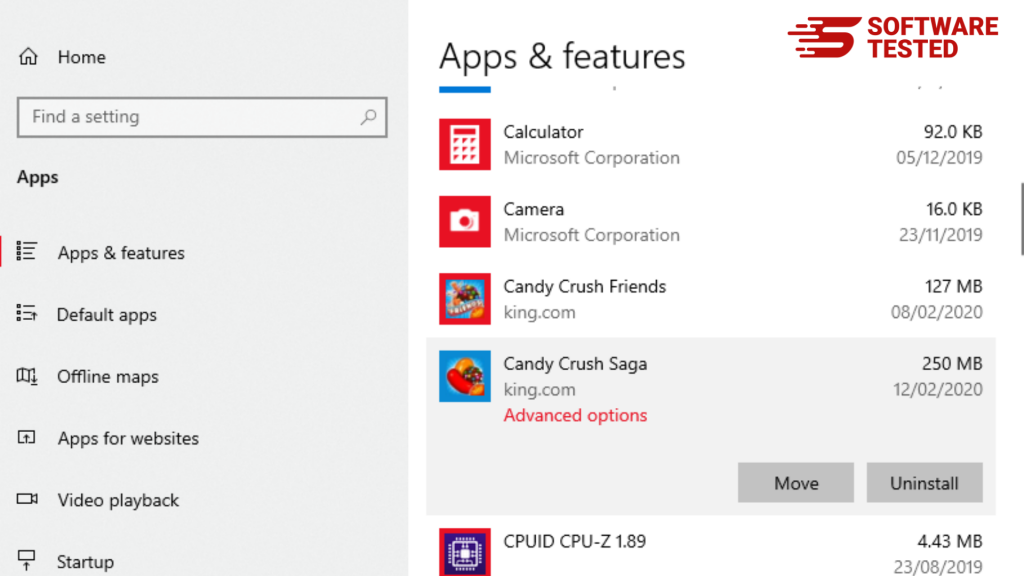 In the list of apps on your computer, search for recently installed or suspicious apps that you suspect to be malware.
Uninstall them by clicking (or right-clicking if you're in the Control Panel), then select Uninstall. Click Uninstall again to confirm your action. Wait for the process to be completed.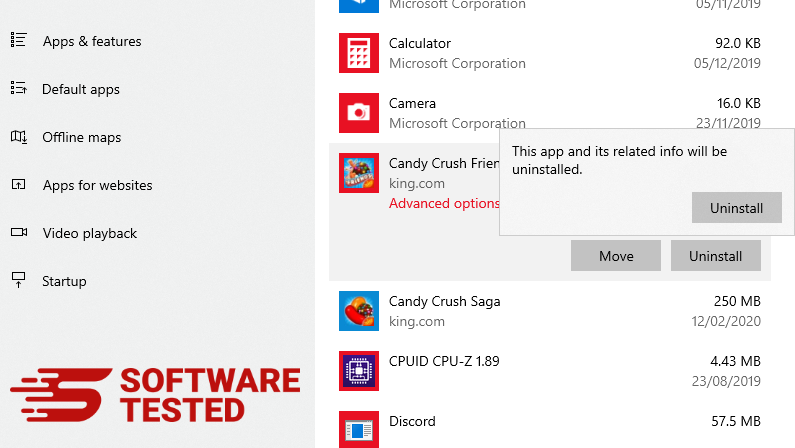 3. Remove wtsapi32.dll from Windows shortcuts.
To do this, right-click on the shortcut of the program you uninstalled, then choose Properties.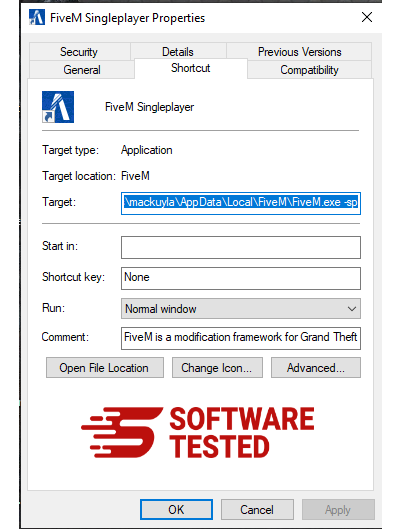 This should automatically load the Shortcut tab. Check the Target field and delete the target URL pointing to the malware.
4. Repeat all the steps listed above for all the program's shortcuts.
Check all locations where these shortcuts might be saved, including the Desktop, Start Menu, and the Taskbar.
5. Empty the Recycle Bin.
Once you have deleted all the unwanted programs and files from Windows, clean up your Recycle Bin to completely get rid of the wtsapi32.dll. Right-click on the Recycle Bin on your Desktop, then choose Empty Recycle Bin. Click OK to confirm.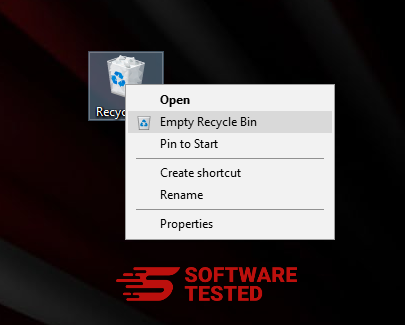 Summary
Wtsapi32.dll is an essential Windows system process that should not be deleted from your PC since it is required for the system to run properly. But there are times when the wtsapi32.dll running on your computer is a fake one that was injected by malware inside the browser's application folder. This means that your computer could be infected by adware, virus, worm, browser hijacker, or worse — ransomware. If you think your wtsapi32.dll file is malicious, you can remove it immediately using our malware removal guide.
Give us some love and rate our post!