If you are fond of watching movies, then you must be familiar with uTorrent, a peer-to-peer file-sharing software and a proprietary adware of the BitTorrent family. While using uTorrent, however, you might have noticed that there's a program running in the background. The cause of this is a program called uTorrentie.exe.
Now, What is uTorrentie.exe?
uTorrentie.exe and the process it runs, WebHelper, can be considered as an adware, Like most adware, uTorrentie.exe and WebHelper are here to display online ads and pop-up banners. It does not matter which browser you are using, may it be Google Chrome, Internet Explorer, or Mozilla Firefox. While most experts would contend that uTorrentie.exe is completely harmless, there are a lot of reasons why it is better to remove it off your computer.
uTorrentie.exe can provide fake software software updates; will turn random texts on websites into anchor texts, creating hyperlinks that go nowhere; promote unwanted programs; will urge you to install shady extensions; store your information and share it to third parties; will display malicious ads; and can slow down your computer's performance.
These and a lot more reasons are why you should consider removing uTorrentie.exe.
Is uTorrentie.exe a Virus?
uTorrentie file or the process run by it, which is WebHelper, is not harmful to your computer system and is not considered a virus or a malware. But as mentioned earlier, it has negative effects on how you usually do things using your PC and particularly slows down its performance. It is not as dangerous as a ransomware, but it still poses security risks.
How to Remove uTorrentie.exe
uTorrentie is not a malware, but it does not mean you should keep it. There are ways to remove this unwanted program from your computer system. But it is not enough that you remove uTorrentie as a single file. You have to delete its core files, or it will reinstall itself multiple times.
Here are some ways:
Method 1: Boot Your PC into Safe Mode
To remove the uTorrentie.exe file, you may safely reboot your PC into Safe Mode. Follow the instructions below:
Reboot in Safe Mode. Go to msconfig.exe. Under Boot, select Safe Boot then click on OK.
Once the computer has rebooted in Safe Mode, open the uTorrent folder.
Go to Updates.
Delete the uTorrentie.exe file.
Create a .txt file and name it uTorrentie.exe. (File must have the size 0 bytes.)
Make the file Read-Only.
Disable Safe Mode.
Method 2: Make changes in uTorrent's settings
Alternatively, you can also make changes in the settings of uTorrent. Here's how:
Exit the uTorrent window.
Go to the uTorrent folder and go to Updates.
Create a TXT file and name it uTorrentie.exe.
Right-click on the file. Go to Properties, then Security. Select Read-Only. Apply.
Relaunch uTorrent.
How to Keep Your PC Safe from Potentially Unwanted Programs (PUPs)
After removing any PUPs from your PC, it's time to take actions and ensure your PC stays safe and protected against malware entities. Here are some handy tips we can recommend:
Keep an eye on the kind of sites you visit and the download sources you use. Download files only from reputable sources.
Download a good and effective anti-adware or anti-malware program. This gives your computer an extra layer of protection from PUPs.
Beware of spam emails that contain attachments or hyperlinks that are shady. To keep your system safe, avoid downloading these attachments or clicking on the hyperlinks that come with these emails.
Familiarize yourself with software bundling and be aware of its effects. Software bundling is probably the easiest way to introduce a virus into someone's computer. Adware are sometimes bundled with wanted programs, and if the user opts to do Quick Installation, it gets carried with it. The best way to do it is to custom-install applications so you will see the other programs that come with it and be able to sit out those you deem unwanted.
Summary
The uTorrentie.exe file is a legit executable. However, like its competitor, Limewire, it is also a favorite of many cybercriminals. The file is often used to disguise malware entities that cause damage to PCs and steal a victim's information.
The good thing is that you have this guide with you now. If you ever feel suspicious about the uTorrentie.exe file on your PC, just re-read this article and let it be your guide in deciding whether or not you're dealing with a virus.
What are your favorite torrent clients? Let us know in the comments!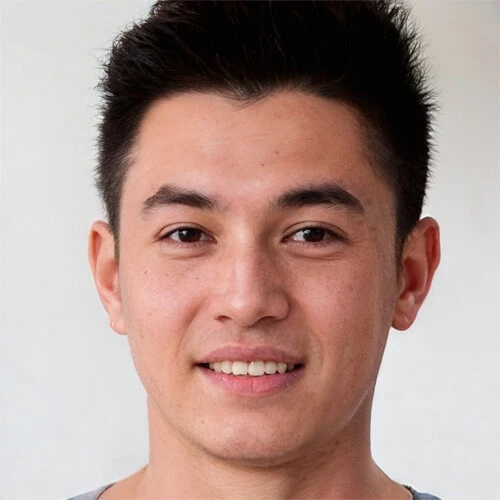 Vic is a search engine optimization expert, helping to optimize websites to make them more user-friendly. He's been in the industry for more than 10 years, and his work speaks a lot about his experience and expertise in the IT and digital marketing fields. 
Vic is the one in charge of keeping our website running smoothly and efficiently, to make sure that our readers have a wonderful experience while visiting the website. He's good at troubleshooting errors and fixing Windows issues that come up either when playing games or working on the computer. 
Vic is a certified gadget freak who feels the need to surround himself with cutting-edge technology. And this passion has helped him a lot in creating content that informs and guides users on using and troubleshooting the latest technology. He is an avid researcher who is always hungry for the latest news and updates on the most cutting-edge technology.