Have you been using a Windows device for quite some time now? Perhaps, you've come across the sppextcomobjpatcher.exe file already. Your antivirus might have caught it and flagged it as dangerous, or you might have seen it while browsing your system files.
Well, wherever you might have seen this file, one thing is for sure. The moment you saw the file, you've probably been so worried that you did everything in your power to get rid of it. But is there really a reason to be scared? Is the executable sppextcomobjpatcher a virus?
To answer the questions, let us find out what the sppextcomobjpatcher.exe file is all about.
The Sppextcomobjpatcher.exe File
Sppextcomobjpatcher.exe is part of the Windows operating system, particularly associated with the Key Management Service (KMS) Licensing for Microsoft Products. This means that the file plays a vital role in activating Microsoft products, as well as your operating system.
It is worth noting, though, that this file isn't part of the default operating system package. In truth, it is used for activating illegal Windows and Microsoft products. So, if you've come across this file, then it's a sure sign that your Windows version is pirated. This also explains why your antivirus software has flagged the file as a threat because it does not allow pirated versions of software on your system.
Is the SppExtComObjPatcher.exe File Safe?
As mentioned, the sppextcomobjpatcher.exe is an illegal software. Depending on where you downloaded the file from, it may or may not be safe. While it may be a life-saver at times, we cannot deny the fact that the sppextcomobjpatcher.exe could also be malware.
To be safe, we highly recommend not using a pirated operating system. If you have just bought a Windows OS and installed it only to find this file, then return it right away because it only means that the copy of the OS is pirated.
If random sppextcomobjpatcher.exe-related errors popped up and you are using a genuine Windows version, then your best options include scanning your computer with a reliable antivirus tool to neutralize the threat and optimizing it with a PC repair tool to get rid of unnecessary files that trigger errors.
How to Remove the Sppextcomobjpatcher Virus
Do you think that a sppextcomobjpatcher virus has successfully infiltrated your computer? Don't panic. Instead, go through our list of solutions below until you find a fix.
Fix #1: Enter Safe Mode
Safe Mode is the diagnostic mode of the Windows OS. It is designed to fix most, if not all, problems within the operating system.
Here's how to enter Safe Mode:
Hold the Shift key, then restart your computer. You can do this by navigating to Windows > Power > Restart.
Wait as your computer restarts. A menu with several advanced boot options should then appear. Choose Troubleshoot.
Select Advanced Options > Startup Settings > Restart.
Choose to restart in Safe Mode. Make sure your computer is disconnected from the internet when doing so.
Fix #2: Delete Junk Files
While in Safe Mode, delete all junk files on your system using the Disk Cleanup tool. Here's how:
Click on the Start menu and choose Windows Administrative Tools.
Select Disk Cleanup.
Scroll down through the Files to Delete list.
Select Temporary Files.
Hit OK.
Fix #3: Use an Antivirus Tool
There are plenty of antivirus tools that you can use to get rid of the sppextcomobjpatcher virus. As soon as you have installed one, launch it and run a quick scan. Wait for the scanning process to complete and delete any files it flags as malware or virus.
What You Can Do to Prevent the Sppextcomobjpatcher.exe Virus
Malware entities and viruses can enter your system without you knowing. So, it is best that you take preventative measures to block them in the first place.
Here are some things you should do:
Install anti-malware software and always read its warnings.
Install Windows and app updates.
Use two-factor authentication, if possible.
Avoid reusing your passwords.
Do not download and install software from unknown sites.
Install ad-blocking browser extensions.
Never use software cracks.
Conclusion
No matter how enticing it is to use software cracks, stop yourself. Otherwise, you'd suffer the consequences. If you suspect that the sppextcomobjpatcher.exe file has successfully made it into your system, then use your antivirus tool to get rid of it and take preventive measures to prevent the issue from coming back.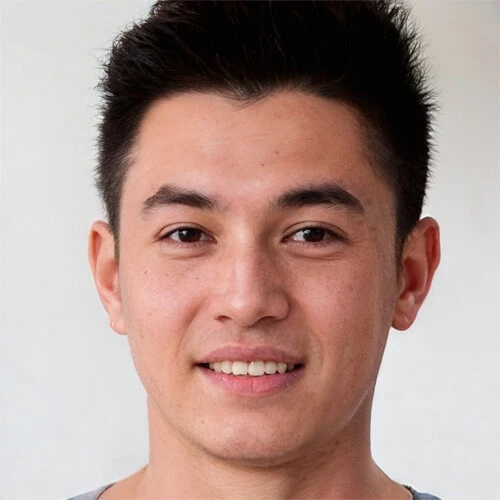 Vic is a search engine optimization expert, helping to optimize websites to make them more user-friendly. He's been in the industry for more than 10 years, and his work speaks a lot about his experience and expertise in the IT and digital marketing fields. 
Vic is the one in charge of keeping our website running smoothly and efficiently, to make sure that our readers have a wonderful experience while visiting the website. He's good at troubleshooting errors and fixing Windows issues that come up either when playing games or working on the computer. 
Vic is a certified gadget freak who feels the need to surround himself with cutting-edge technology. And this passion has helped him a lot in creating content that informs and guides users on using and troubleshooting the latest technology. He is an avid researcher who is always hungry for the latest news and updates on the most cutting-edge technology.