If you are reading this guide, there is a high chance that your PC has slowed without warning. You have probably checked the Task Manager and saw a file called spoolsv.exe taking up most of your CPU. That is tragic, but it is even worse if you don't know how to stop it or even what runs the process. If that sounds familiar, we have a few tips that will help you familiarize yourself with the process, and more importantly, restore the performance of your computer.
What is Spoolsv.exe?
The spoolsv.exe is an executable file that drives the Print Spooler Service, a process responsible for executing print/fax jobs. It is initialized on PC startup, and it runs in the background. That is why you can print in the background while your computer is running. The spoolsv.exe file, which is found in C:\Windows\System32 folder, is a component of the Microsoft Windows OS, and its actual size is 61,440 bytes.
Unfortunately, the spooler process can sometimes consume a large junk of system resources, as converting different files format into something suitable for printing is usually time-consuming and uses a lot of memory.
Summary
Type: Windows System file
Danger Level: Low
Main Location: C:\Windows\System32
Symptoms: Overheating and heightened CPU usage. Sometimes, the PC may break down if you leave the issue unattended for an extended period.
Function: It controls printing and faxing operations.
Is Spoolsv.exe Spyware or a Virus?
A survey involving 5531 users found out that users rated this file differently. 41% of them found it to be safe, while 16% rated it as dangerous. In between these two extremes were users who were either suspicious or neutral about the spoolsv.exe file.
As explained above, the spooler service is not a virus, spyware, or a Trojan in itself, but the process can be corrupted by a worm, malware, or Trojan. Spoolsv.exe, being an executable file, means that it can harm your device. That is why the file is, sometimes, seen as a virus.
The virus can perform several malicious acts, including corrupting operations of legal programs, monitoring users' activities, and slowing down your computer. The spoolsv.exe virus may also obtain files from your PC and install other malware on your system.
Why Spoolsv.exe Is Running on My PC?
Under normal conditions, the original spoolsv.exe process from Microsoft should appear in the Task Manager when you are printing. It is responsible for how Windows handles fax and print jobs on your PC since most printers will not handle print queues of their own. Without the Spooler Service, you wouldn't print over one document at a go. It also means that any document that is not sent to the printer immediately wouldn't print.
But if the printer is not running and spoolsv.exe is appearing on the Task Manager, then viruses and Trojans could have taken on the identity of this process. Some users, including those without printers, have complained that spoolsv.exe can use a significant portion of their CPU. Apart from multiple documents queued to print, a high CPU use can also occur when a virus with a copy-cat name has entered your system. In that case, you should select the spoolsv.exe process and click End Process. In short, cybercriminals may disguise malware under the same name, making it look legitimate in the Task Manager.
How Do These Viruses Get into Your System?
Phishing Emails: Worms and Trojans are usually delivered through malicious file attachments in spam emails. These files may ask you to enable the macro function so as to carry out malicious payloads. So, you should be keen to spot phishing emails. Actually, you should avoid opening suspicious file attachments.
Malicious Websites: Some users can get this virus after visiting torrenting or file-sharing websites. Since these sites are poorly monitored, crooks may insert malicious codes in some installers.
Freeware: Just like email attachments and malicious websites, freeware are often bundled with malware. While they may appear free, in most cases, they are not. The developers of these programs usually insert viruses that will collect your data, which they will sell to advertisers.
Is Spoolsv.exe Safe to Remove?
Generally, the spoolsv.exe file is not a dangerous process, meaning it can be safely managed through the Task Manager. Removing it from the Task Manager allows you to free up used memory, and consequently, speed up the computer. However, the best way to control this form of intrusion is to use an up-to-date security solution to detect and remove the infected file.
So, if you suspect that the spoolsv.exe process is consuming more system resources, then it is likely to be malware. You should scan your computer immediately, then get rid of this virus. Keep in mind that this virus can take up to 100% CPU usage and is responsible for a lot of other issues that you may be facing.
Why Is the Process Using So Much CPU?
Usually, the process will only use some CPU resources when there are printing jobs. However, if it is using almost 100% of the CPU, then it means that several printer jobs are still in the Windows spool. Thankfully, you can end these printer jobs manually.
Step 1: Delete Print Jobs Manually
First, click on the Start menu, then choose the Control Panel option.
Once the Control Panels window opens, double-click on the Administrative Tools icon and choose Services.
Now, locate Print Spooler, then right-click on it and hit Stop.
Next, open My Computer, and then go to this folder: c:\windows\system32\spool\PRINTERS
Alternatively, you can follow this path: c:\winnt\system32\spool\PRINTERS
After that, get rid of all the files in the PRINTERS folder. Once you have done that, go back to the Services window and right-click on Printer Spooler then select Start to re-activate the service.
Step 2: Reboot and Scan Your Computer in Safe Mode
It is also possible that a virus, worm, or a Trojan horse is to be blamed. If that is the case, use a reliable antivirus program to detect and remove the malware. But first, you have to reboot your computer in Safe Mode, then scan for viruses.
When your computer is already infected by a virus, it might prevent security software from starting properly. For this reason, you should reboot your computer in Safe Mode with Networking, then try starting the program from there. Here is how it goes:
Go to Start > Shutdown.
Select Restart, then click OK.
As soon as the computer starts booting, press the F8 key multiple times until the Advanced Boot Options menu appears.
From here, choose the Safe Mode with Networking option.
Step 3: Clean Registries Created by the Spoolsv.exe Malware
If your issue is caused by the spoolsv.exe malware, you will need to clean up your registry because the malware usually targets registries of your Windows. The main targets are usually the following registries:
HKEY_LOCAL_MACHINE\Software\Microsoft\Windows\CurrentVersion\Run
HKEY_CURRENT_USER\Software\Microsoft\Windows\CurrentVersion\Run
HKEY_CURRENT_USER\Software\Microsoft\Windows\CurrentVersion\RunOnce
HKEY_LOCAL_MACHINE\Software\Microsoft\Windows\CurrentVersion\RunOnce
You can access these registries by opening your Windows Registry Editor, then delete any values created by the virus. You can follow these steps:
Open the Run dialog box, then enter regedit into it, then press Enter or click OK.
Once you have opened it, navigate to Run and Run Once keys.
You can then remove illegitimate entries by right-clicking on them, and then deleting them. To identify a virus-created value, just right-click on it and choose Modify. From here, you will see all the files that are set to run.
Pro Tip: Instead of struggling with manual registry editing and clearing of printer jobs, you can reduce the stress by using a PC cleaner to clear corrupted registry entries and all the junk on your computer, not just printer jobs. Moreover, deleting junk files, such as browser cache, unneeded apps and processes, leftover Windows Update files, and with no risk of damaging your operating system. Using a tool like Outbyte PC Repair will not only restore your system stability but also improve your computer speed.
Step 4: Look for Files Created by the Spoolsv.exe Virus
As touched on earlier, the spoolsv.exe virus may create other malicious files on your system. To remove these files, follow the steps below:
Press Windows and R keys together to open the Run dialog box.
Type explorer.exe into it, then click OK.
Now, highlight the icon named This PC on the quick access bar. Sometimes, the icon may be named My Computer, My PC, or whatever you have named it.
Next, navigate to the search box on the top of the window, and then type fileextension and insert the right file extension. For instance, if you are looking for malicious executable files, you may type fileextension.exe.
You can also type a file name you believe the virus has created. It may take a while for the PC to look for these types of files, so you need to wait for the green loading bar to fill up fully.
Step 5: Reinstall Your Printer Drivers
If the above removal doesn't resolve the problem, then outdated or corrupted printer drivers are likely to be the issue. Most of the errors associated with Spoolsv.exe are not caused by the file, but the printer drivers on your PC or other third-party programs on the computer. For this reason, you need to install the latest printer drivers for your device. If they are corrupted, try reinstalling them:
Open the Device Manager. You can do so by going to Start, then right-click Computer and choose Properties.
Navigate to Universal Serial Bus Controller or Other devices, and then search for your printer there.
Now, expand the pane, then right-click on the selected printer.
Click Update Driver Software.
After that, choose Search automatically for driver software.
Finally, restart your computer. The 100% CPU error should be fixed by now.
Once again, you can automate this process by using a suitable driver updater. It will save you time and protect you from the risk of installing a wrong printer driver.
Closing Remarks
Spoolsv.exe is a useful Windows process essential for managing print and fax jobs. But if you are not printing any document and the process appears in the Task Manager, then you should get rid of it by ending it from the Task Manager or removing it automatically with an antivirus program.
Under normal conditions, the spoolsv.exe process does not consume so much system resources, so you shouldn't be bothered with it unless a virus with a similar name has infected your computer. Some malware disguises themselves as spoolsv.exe, especially when they are not located in the C:\Windows\System32 folder. That is why you should have an updated antivirus program on your computer.
Did the recommended solutions help you restore your system performance? Share your thoughts in the comments section.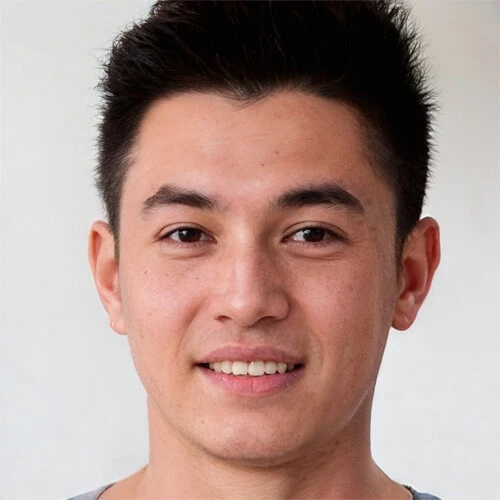 Vic is a search engine optimization expert, helping to optimize websites to make them more user-friendly. He's been in the industry for more than 10 years, and his work speaks a lot about his experience and expertise in the IT and digital marketing fields. 
Vic is the one in charge of keeping our website running smoothly and efficiently, to make sure that our readers have a wonderful experience while visiting the website. He's good at troubleshooting errors and fixing Windows issues that come up either when playing games or working on the computer. 
Vic is a certified gadget freak who feels the need to surround himself with cutting-edge technology. And this passion has helped him a lot in creating content that informs and guides users on using and troubleshooting the latest technology. He is an avid researcher who is always hungry for the latest news and updates on the most cutting-edge technology.