Are you experiencing difficulty opening a .run file? It's probably because you do not have the particular application that opens such a file, or you have a corrupted file association. Files with the .run file extension need certain applications to launch successfully.
Here, you'll find out what a .run file is and the right programs which will enable you to open, view, or edit it.
What is a .Run File Extension?
Three types of files use the .run file extension:
Linux executable file
Runscanner scan file
Rune map file
These three types of files have different and specific ways of opening them.
Linux Executable File
When a file shows up as a .run format, it denotes an executable file specifically created for use with Linux-based OS, similar to the .dmg file on the Mac OS and the .exe file on the Windows OS. This file is used to distribute Linux-based device drivers and other software applications. It contains the information needed to execute a device drive software installation correctly so users can easily update or install their device drivers.
Since the .run file extension is created for Linux systems. This means other OS such as Windows and Mac need to have an appropriate third-party program that can execute the installation.
When a .run file fails to initialize, it most likely means it lacks Linux OS executable permissions. You can correct this by adding the required permissions. To add the executable permissions, you can use the chmod command (chmod +x filename.run). And then, using the command ./myfile.run, run the file in a shell.
Runscanner Scan File
Runscanner is a .run file association that offers a free Windows system utility used to scan your OS for all configured running programs – startup and hijackers. It lists running programs and autostart locations, services, drivers, and hijack points that are found during a scan. As a result, it detects spyware, adware, autostart programs, homepage hijackers, and unverified drivers, among other problems.
Rune Map File
A Rune map file uses the .run file system. Rune is a 3D computer game developed by the Human Head Studios and has a N/A format categorized in the game files classifications.
How to open a .RUN file: Linux Executable File
To launch a .run file on your system platform, you need to use a .run file opener by double-clicking on it. If you have an installed application meant to open the file, and the file associations are set up correctly, the .run file will open automatically.
If the file can't open, there may be two things associated with it:
You don't have the correct application to open it. You can download or purchase the appropriate application to open the .run file.
You have the correct application, but the files aren't associated with it yet.
Without proper software, you'll see a Windows message "How do you want to open this file?" or "Windows cannot open this file." If you already have a software in the PC, you will need to configure it by right-clicking the file and selecting "Open with" to choose the application you want to use to open it.
Can .Run Files Contain Viruses?
A .run file is usually a custom-made program that must be executed to install another program. These files are often not supported, and your system doesn't track where the files go. Furthermore, the files don't normally provide an uninstall procedure or method. This is why they're often considered unsafe.
If you have an active antivirus program, including Windows Defender, it will not allow you to install files that contain any malicious file format. They wouldn't allow opening a file or executing any associated program that is suspected to be able to trigger a virus (or malware) attack.
If you try to open such a 'suspect'2 file, you will encounter an error message, "Operation did not complete successfully because the file contains a virus."
Programs That Can Open .Run Files
You will need to have a correct program to open .run files. Here are some of the programs that can help you open, convert, or fix .run files:
AMOS by alpha micro
Rune, by human head studios
Runscanner by runscanner
PC Tools Script Tools Program. This is basically a batch file such as Bio-Rad IQ5
UNIX (shell installer script) such as WinZip Self-Extractor or WinRar
ISAPI Loader by EGGcentric
Softworks Basic (compiled pseudo code) by softworks limited.
A Word of Caution
We recommend that if you don't have sufficient computer knowledge, don't fix it manually. It is recommended to use special conversion software, automatic tools, or address the issue with an expert.
Conclusion
If you have a file that has a file extension ending in .run, we believe we have helped you sort your issue. Remember that .run files are possibly data files and not media or documents, which means they're not to be viewed. But with certain appropriate applications, you can launch the .run file extension successfully.
If you have any additional information regarding .run file extension or software that enables .run files, please talk to us through the comments section.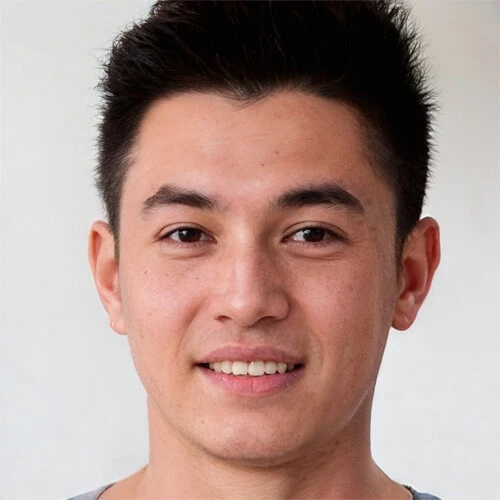 Vic is a search engine optimization expert, helping to optimize websites to make them more user-friendly. He's been in the industry for more than 10 years, and his work speaks a lot about his experience and expertise in the IT and digital marketing fields. 
Vic is the one in charge of keeping our website running smoothly and efficiently, to make sure that our readers have a wonderful experience while visiting the website. He's good at troubleshooting errors and fixing Windows issues that come up either when playing games or working on the computer. 
Vic is a certified gadget freak who feels the need to surround himself with cutting-edge technology. And this passion has helped him a lot in creating content that informs and guides users on using and troubleshooting the latest technology. He is an avid researcher who is always hungry for the latest news and updates on the most cutting-edge technology.