Hidserv.exe stands for Human Interface Device Service. This file program is a component of Win98SE, 2000, ME, and XP. Hidserv.exe is the equivalent of MMHid in Win98. It is stored in a subfolder on your computer's hard drive, particularly at the C:/windows or at system 32 folder. The main purpose of this file is to work with USB Audio Devices and other connections via your computer's ports.
A typical example of a device that uses this program is a web-ready keyboard. Another example is a USB multimedia keyboard with volume control capabilities. The program comes installed in MS DSS80 speakers since they have volume control features.
How Legitimate is the hidserv.exe file?
You're probably wondering," Is hidserv.exe a legit file?" The answer is yes. This is a valid program alongside other files with an "exe" extension, which means that it is executable. It's up to you as to whether you want to run the program on startup or not.
This program starts as soon as Windows starts. It's important that you check the file's location on your computer to know whether or not it's in the right disk folder. This way, you can verify that it's not spyware or virus-related.
A lot of times, viruses and spyware name their folders with names similar to already recognized files, hoping that you'll be fooled into believing it is a safe file.
Is hidserv.exe a Virus?
The hidserv.exe file is not a virus. On the contrary, it's a very safe program that has absolutely nothing to do with mining information from your system. It's considered safe as the chances of it harming or posing a threat to your computer are negligible.
Sometimes the file may be duplicated or completely replaced by a virus. Cybercriminals take this opportunity to disguise viruses as essential system programs and use them to spread infections. If the hidserv.exe file in your computer is tagged as malicious, it means that the "exe" file is a malicious file disguised as a legit file. Remove it using a reliable antivirus or any other security program that you trust.
Usually, when you launch an executable file, a command is sent to Windows to execute various functions. If the file is malicious, it'll lead to a malware installation, and as soon as the file is launched, the virus infects the computer and immediately starts its activity.
If you must open an executable file, you should scan it first using robust anti-virus software. Also, you should make sure that the software is always up-to-date; otherwise, the computer will be prone to infiltration.
Hidserv.exe Errors
If associated with an infection, the hidserv.exe system file is bound to create invalid registry entries. If you notice any error messages pop up on your screen, scan using a reputable security program. Some of the common Hidserv.exe-related errors that you're highly likely to see are:
"Hidserv.exe not found."
"Hidserv.exe Application Error."
"Hidserv.exe is not running."
"Hidserv.exe failed."
"Hidserv.exe has encountered a problem and needs to close."
"Cannot find hidserv.exe."
"Error starting program: hidserv.exe."
System errors arise when conflicting applications run on your computer. Always check the file's process on your computer to see if it poses any threat.
How to remove hidserv.exe?
The hidserv.exe file is an essential software component. Even though it causes relatively few problems, you may still delete it because it's not a core Windows file. However, keep in mind that if you do so, you are going to encounter volume control issues. You'll also encounter problems relating to the functionality of devices attached to your computer's USB port, such as the keyboard, headphones, mouse, or game controllers.
It's possible to disable the hidserv.exe through Msconfig. However, many people have a hard time removing this file. If you find yourself in such a position, then it's best if you re-enable the file.
To remove this file, simply use professional anti-malware software. To stop it from running, use the Task Manager or the Close Window Program.
FAQs
There are three ways to do this. You can either run:
Security Task Manager
Windows Repair Tool
Malware Bytes
Running the above will help you check, repair, and remove any issues.
Qn. 2: What are some of the best practices for resolving hidserve.exe problems?
To avoid problems with your computer, do any of the following:
Run a scan for malware
Clean your hard drive using cleanmgr
Uninstall programs that you don't need anymore
Check for Autostart programs using msconbfig
Enable Windows Automatic Update
Don't forget to periodically back up your data.
Qn.3: Is hidserv.exe CPU-intensive?
Yes, the file is considered to be CPU-intensive, and so it can easily manipulate system resources, causing speed loss.
Qn.4: Is the hidserv.exe considered spyware, malware, adware, Trojan, or a virus?
None of the above
Qn.5: Is it recommended to remove the file?
No, you shouldn't remove the file. This file is required for your computer to run and work properly. It is essential as it provides support for multimedia devices that are connected to computers with the Microsoft Windows OS using a USB cable.
Conclusion
If you experience any Hidserv.exe-related problems, you are advised not to panic but follow the steps highlighted above, and you will be equipped to handle such cases. On the other hand, if you notice that your computer has been infected with malware, you should find a way to remove it immediately. Remember to always choose custom/advanced installation process, to avoid downloading software from unsafe websites.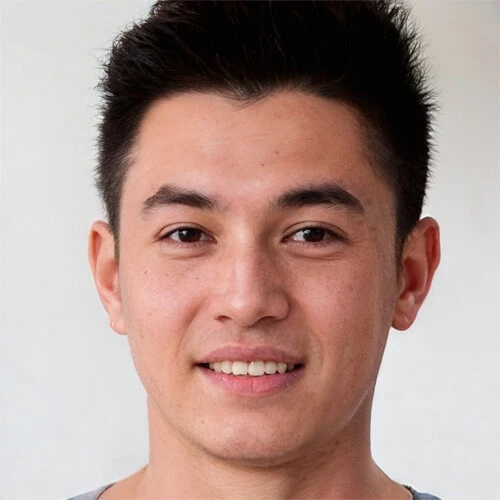 Vic is a search engine optimization expert, helping to optimize websites to make them more user-friendly. He's been in the industry for more than 10 years, and his work speaks a lot about his experience and expertise in the IT and digital marketing fields. 
Vic is the one in charge of keeping our website running smoothly and efficiently, to make sure that our readers have a wonderful experience while visiting the website. He's good at troubleshooting errors and fixing Windows issues that come up either when playing games or working on the computer. 
Vic is a certified gadget freak who feels the need to surround himself with cutting-edge technology. And this passion has helped him a lot in creating content that informs and guides users on using and troubleshooting the latest technology. He is an avid researcher who is always hungry for the latest news and updates on the most cutting-edge technology.