Windows users are able to enjoy different fonts on their documents, emails, files, presentations, and other text files, thanks to the Font driver host or fontdrvhost.exe. Fontdrvhost.exe is a genuine system file and is a core component of the Windows font driver management process on Windows operating systems.
What is Fontdrvhost.exe?
Fontdrvhost.exe is an important part of the Windows 10/11 OS because it manages the font drivers on the device's user account. This process runs on all Windows operating systems with administrative privileges because it is launched as Administrator when Windows 10/11 loads.Hence, Windows 10/11 considers fontdrvhost.exe as the host for special font drivers. It can be found running on the Task Manager under Usermode Font Driver Host.
Since it is a root process, the fontdrvhost.exe is located in the C:\Windows\System32\ folder. Because of this, the fontdrvhost.exe process should not be killed, otherwise it will affect the normal operation of Windows.
Is Fontdrvhost.exe Safe?
The legitimate fontdrvhost.exe file is signed and verified by Microsoft, so it should be a safe file. Generally, knowing whether the file is signed by a reputable vendor can indicate if it is genuine or if there is anything fishy about it, even though you may not know exactly what it does. Keep in mind that Windows runs thousands of processes and executables at all times, so knowing all about each of these files is practically impossible.
Is Fontdrvhost.exe a Virus?
Technically, Fontdrvhost.exe is a legitimate Windows process that you should not be wary of. It is normal to find the fontdrvhost.exe running in the background as soon as the operating system is loaded.
However, if you see two instances of ontdrvhost.exe running in Task Manager, then something is wrong somewhere. One of those processes is definitely fake and could be a virus.
If you want to determine whether the fontdrvhost.exe process running on your computer is malicious, follow these instructions:
Press and hold Ctrl + Shift + Esc together.
When the Task Manager loads, click on More details.
Scroll down to find the Usermode Font Driver Host entry.
Right-click on the process and choose Properties.
Click on the General tab, then check out the Location section. Or you can right-click on the process and click Open File Location.
If the folder that opens is not the C:\Windows\System32\ folder, there is a huge chance that the process is malicious.
Another method to check the authenticity of the process is by looking at the file signature. Go to the Details tab and you should see that the process is signed by Microsoft. If not, then it is most probably fake.
Can Fontdrvhost.exe be Removed?
The legitimate Fontdrvhost.exe file should never be removed since it is a core Windows process. You'll probably encounter errors when running applications on Windows, particularly those programs that rely heavily on the fontdrvhost.exe process, such as Microsoft Word, Excel, PowerPoint, email clients, messaging apps, and others.
However, if you determined that the fontdrvhost.exe process on your computer is malicious, then you should remove it as soon as possible. You might be wondering how the fontdrvhost.exe process became malicious, the answer is simple: malware operates by imitating legitimate processes and programs running on the device. It could be an adware, a spyware, a virus, or a worm, depending on how the process behaves.
You should also watch out for the signs of malware infection, such as:
Sluggish performance
Too much ads popping up
Malicious apps installed on your device
Mysterious changes to your browser
Files were suddenly deleted or appeared
If you notice these symptoms and you suspect the Fontdrvhost.exe process to be malicious, you should get rid of it immediately from your computer.
How to Delete the Fontdrvhost.exe Virus From Your Computer
If you believe the Fontdrvhost.exe process that is running on your computer to be malware, the first thing you need to do is stop the process completely. Right-click anywhere in the Taskbar and choose Task Manager. Or you can hit CTRL + ALT + DEL, then choose Task Manager from the menu. Look for the Usermode Font Driver Host process and right-click on it, then select End Task. This should kill the process completely. If you're having trouble ending this process, you need to boot into Safe Mode first and do the troubleshooting from there.
After the process has been killed, the next step is to run a reliable anti-malware program to scan your system for the main threat. Once the malware has been detected, follow the instructions presented by the security software to completely delete the malware. You need to be thorough in eradicating the infected files to prevent it from coming back and re-infecting your computer. After all these, restart your computer and see if the Fontdrvhost.exe malware has been removed from your device.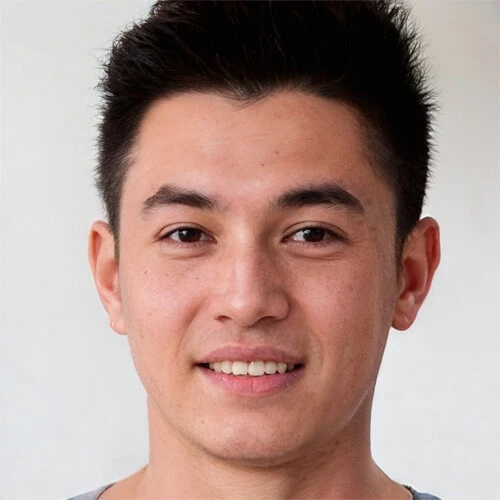 Vic is a search engine optimization expert, helping to optimize websites to make them more user-friendly. He's been in the industry for more than 10 years, and his work speaks a lot about his experience and expertise in the IT and digital marketing fields. 
Vic is the one in charge of keeping our website running smoothly and efficiently, to make sure that our readers have a wonderful experience while visiting the website. He's good at troubleshooting errors and fixing Windows issues that come up either when playing games or working on the computer. 
Vic is a certified gadget freak who feels the need to surround himself with cutting-edge technology. And this passion has helped him a lot in creating content that informs and guides users on using and troubleshooting the latest technology. He is an avid researcher who is always hungry for the latest news and updates on the most cutting-edge technology.