Looking at the background processes that are running on your computer can be quite scary because you have no idea what they are, what they do, and how important (or unimportant) they are in the running of your operating system. You'll only see weird names that you usually don't know what they stand for, and sometimes you'll just see a bunch of letters for their names.
Because of this, a lot of people confuse some background processes as malicious programs or software, especially if the system prevents them from killing the suspicious processes. The avastsvc.exe is one of those background processes that are often mistaken as malware.
Although the avastsvc.exe process is associated with the antivirus software, Avast, a lot of users are still suspicious of it because malware often disguises themselves as legitimate processes. But is avastsvc.exe a virus? It may or may not be a virus. Unfortunately, determining the legitimacy of the avastsvc.exe can be a bit tricky, especially if you have Avast actually installed on your computer.
This guide will hopefully shed light on what the avastsvc.exe is, what it does, and how to determine if it's malware or a legitimate process.
What is Avastsvc.exe?
AvastSvc.exe, known as the Avast! Web Scanner, is responsible for the web scanning function of the Avast Free Antivirus software. This executable file is required to run during startup and is installed as a Windows service. This means that once you load your operating system, the avastsvc.exe will automatically run.
Avast Antivirus is a free security software that protects your PC against malware, Trojans, viruses, worms, potentially unwanted programs (PUPs), and other malicious software. AvastSvc.exe is a critical process required for the Avast Free Antivirus to work. However, it is not a core Windows process so you can disable it if it creates problems.
Is Avastsvc.exe a Virus?
Some users who are not familiar with this process believe that it is malicious. You might be asking yourself: can avastsvc.exe harm my computer? Should I remove avastsvc.exe? While it is true that there is a possibility of the avastsvc.exe process on your computer imitating the legitimate avastsvc.exe service, there is also a chance that it is a genuine part of the system.
The first thing you need to consider when determining whether the avastsvc.exe process is a virus or not, is the location of the file itself. The usual path for the avastsvc.exe executable file is this: C:\Program Files\Avast! Software A.S.\avast! Antivirus\avastsvc.exe or %ProgramFiles%\Alwil Software\Avast5\AvastSvc.exe.
If you're having problems with this process, you need to figure out first if it is trustworthy before deleting. To find out if the avastsvc.exe on your computer is a virus, find out its path and compare it to the normal path of the legitimate process. To do this, right-click on any blank space in the Taskbar, then choose Task Manager. Right-click on the avastsvc.exe process, then Open file location. If this option is grayed out, you need to expand the process by clicking on the downward arrow. When you open the location of the file, you should be able to see where the file is currently saved.
If the file is located somewhere different from the usual location, there is a huge chance that the process is malicious. You also need to consider other symptoms that you are experiencing with your computer. Does your computer seem a lot slower than usual? Do you see ads popping up everywhere? Are there any suspicious apps that suddenly got installed on your computer? If you got any of these signs of malware infection and you're having issues with the avastsvc.exe file, then you've probably got malware. But if the file looks legitimate, then your problem might be caused by something else.
Should I Remove Avastsvc.exe?
It is not recommended to delete a legitimate and safe executable file, such as the avastsvc.exe file, without a valid reason. Deleting this file, intentionally or unintentionally, will affect the performance of the program that uses that file. Keep your operating system, software, and apps updated to prevent possible problems caused by corrupted files. If you're having software functionality issues, check the app's driver and other software updates regularly to minimize the risk of such problems occurring.
However, if the avastsvc.exe file is indeed a malware or has been infected by malware, you need to delete it immediately from your system to avoid further damage. We'll discuss below several ways on how to get rid of the malicious avastsvc.exe file.
How to Delete Avastsvc.exe
If the avastsvc.exe is not a virus, but you want to delete for some reason, you can do so by uninstalling the Avast Antivirus software. You can use the app's uninstaller, which is usually found in the program files, to remove the app from your system. Another way to do this is by using the Add/Remove Program function in the Windows Control Panel.
To do this:
Click the Start menu and search for Control Panel using the search box.
Under Programs, click Uninstall a Program.
Look for the program Avast Antivirus, then click on it
Click Uninstall.
Follow the on-screen prompts to uninstall Avast Antivirus. That should remove the Avast Antivirus and the avastsvc.exe from your computer.
However, if the file is malicious and it is causing issues on your computer, you need to follow our malware removal guide below to make sure it is completely deleted from your device. But before you do so, here are some things you need to consider:
Boot into Safe Mode if you're having trouble uninstalling the Avast Antivirus program.
Delete all files associated with the avastsvc.exe and the Avast Antivirus.
Clean up your computer using a PC cleaning software to make sure no infected files are left on your computer.
Run a scan using a different anti-malware program to detect if there are any other malware on your PC.
Once you have completed the steps above, you can then proceed with the malware removal steps outlined below.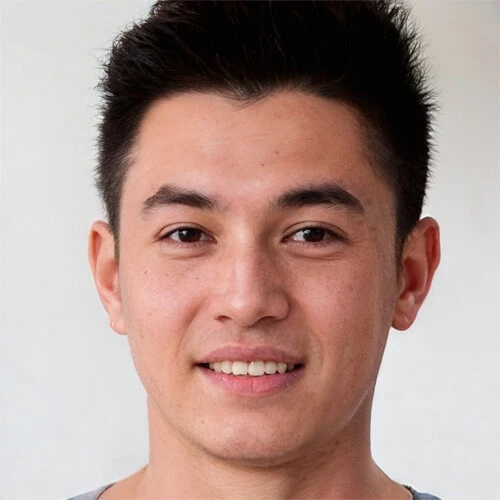 Vic is a search engine optimization expert, helping to optimize websites to make them more user-friendly. He's been in the industry for more than 10 years, and his work speaks a lot about his experience and expertise in the IT and digital marketing fields. 
Vic is the one in charge of keeping our website running smoothly and efficiently, to make sure that our readers have a wonderful experience while visiting the website. He's good at troubleshooting errors and fixing Windows issues that come up either when playing games or working on the computer. 
Vic is a certified gadget freak who feels the need to surround himself with cutting-edge technology. And this passion has helped him a lot in creating content that informs and guides users on using and troubleshooting the latest technology. He is an avid researcher who is always hungry for the latest news and updates on the most cutting-edge technology.