When you install a piece of software on your computer, you don't just install one app. That software is usually accompanied by other files and processes that need to run on your computer for the installed software to properly work. So, if you see unfamiliar processes on your computer, don't be quick to judge them as malicious. They might be required by certain programs on your computer, so you need to do a bit of research first before removing or quitting these processes.
One of the lesser-known and often misunderstood processes is Activate.exe. The name itself sounds aggressive because it can be something that is being used to launch or activate a certain program, particularly malware. However, you don't have to worry when you see this process running on your computer because this is a genuine Windows process.
This guide will shed light on what this mysterious Activate.exe is, what it is used for, what program it is associated with, and the risks associated with it.
What is Activate.exe?
When you find the activate.exe process running in the background, don't freak out. It might not be a familiar process to you, but it is legitimate nonetheless. The activate.exe file is a software component of the Activate Module that was released by 3Com, a company that was known for its wireless management software. 3Com is popular for its computer network products, but the company was bought by Hewlett-Packard in 2010.
This software activation module works with other products from 3com to launch various versions of their wireless network management apps. The Activate.exe process loads when you start up Windows and the necessary DLLs are loaded.
Activate.exe is a non-system process, so it is not necessary for the operation of the Windows operating system. Since it is not a core process, activate.exe should cause minimal problems for your computer.
The activate.exe is usually located in any of these folders:
C:\Program Files\cat computer\quick heal
C:\Program Files\3com\wlan manager
Activate.exe is a small file and it consumes very little CPU and memory, so there should be no trouble for the process to run in the background. However, if you're experiencing problems with the process or the app associated with it, or if you think that the Activate.exe process is malicious, you can easily kill it and remove the file without suffering from major consequences.
Is Activate.exe a Safe File?
If you don't have a 3Com software installed on your computer and you see the activate.exe process under Task Manager, then what you have is probably malware. But the activate.exe is generally a safe file.
Can activate.exe be removed? If you're not using a 3Com product that relies on the Activate Module, you can safely remove the activate.exe from your computer. But if you're using any 3Com product, you might experience problems with the hardware if you remove this process. Here are some of the 3Com products that rely on the Activate Module's activate.exe process:
Switch 8800
Switch 7900E
Switch 7550
Switch 5500G
Switch 4800G
Switch 4200G
Switch 5500
Switch 4500
Switch 4210
Baseline Plus 2900
Baseline Plus 2200/2400
Baseline 2800
Baseline 2000/2100
If you no longer need Activate Module, you can completely uninstall this software and the activate.exe process from your PC. To do this, press the Windows + R combination to open the Run dialog, and then type in appwiz.cpl. Look for the Activate Module from the list of installed programs and uninstall it.
Take note, however, that legitimate processes like activate.exe can become infected with malware or could be malware in disguise. So if you notice strange activities by the activate.exe process, coupled with symptoms of malware infection, you need to take serious measures to remove activate.exe from your computer.
Some of the signs that activate.exe is malicious include:
Unusual network activities
Higher CPU and memory usage
Ads popping up everywhere
Mysterious browser changes
Unfamiliar apps and extensions
Sluggishness
Apps and Windows crashing
Another sign that activate.exe is malicious is when it is located in a different folder. We've mentioned earlier the usual locations of this file, so if the file location is different, that's malware.
How to Remove Activate.exe
If you no longer need the Activate Module or the activate.exe process, you can safely remove it from your computer by following the steps below:
Quit the activate.exe process by opening Task Manager (right-click on any part of the Taskbar, then choose Task Manager).
Scroll down under the Processes tab and look for Activate Module.
Expand Activate Module.
Click on Activate.exe and select End Task.
Once the process has stopped, you can now uninstall the Activate Module by going to Settings > System > Apps & features.
Look for Activate Module, click on it, then choose Uninstall.
Follow the on-screen instructions to completely remove it from your computer.
However, if activate.exe is malicious, you need to follow our malware removal guide below (insert template for malware). To improve your chances of completely removing activate.exe, make sure to run your anti-malware software to make sure that all malicious processes are removed completely. Then, run a PC cleaner to sweep your system to delete any leftover infected files.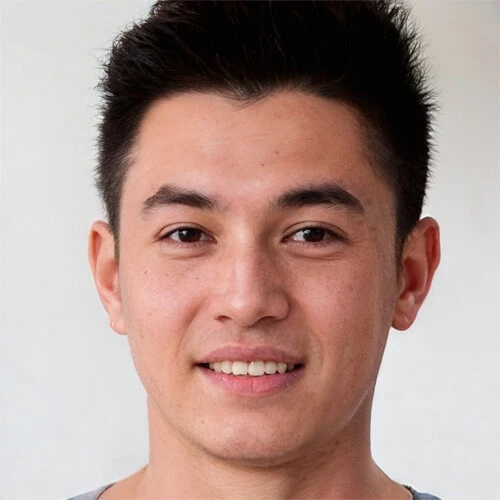 Vic is a search engine optimization expert, helping to optimize websites to make them more user-friendly. He's been in the industry for more than 10 years, and his work speaks a lot about his experience and expertise in the IT and digital marketing fields. 
Vic is the one in charge of keeping our website running smoothly and efficiently, to make sure that our readers have a wonderful experience while visiting the website. He's good at troubleshooting errors and fixing Windows issues that come up either when playing games or working on the computer. 
Vic is a certified gadget freak who feels the need to surround himself with cutting-edge technology. And this passion has helped him a lot in creating content that informs and guides users on using and troubleshooting the latest technology. He is an avid researcher who is always hungry for the latest news and updates on the most cutting-edge technology.