Windows executable files are basically designed to initiate or start the operation of a piece of software. Every application and processes on your computer has a designated EXE file that is responsible for launching them. For example, a Photoshop.exe should open the Photoshop application and the Chrome.exe should launch the Google Chrome web browser.
Unfortunately, not all exe files are as easily identifiable as the examples above. Some executable files refer to processes that are not familiar to most users. For example, the WebCompanion.exe is an executable file that is probably related to a process named Web Companion, but users don't know what it does and what program it is a component of. This is the reason why other users mistake these processes as malware or viruses, especially if there are existing symptoms of malware infection.
But what is WebCompanion.exe actually? What does it do and how significant is it for the Windows operating system? Is WebCompanion.exe a virus? Should WebCompanion.exe be removed? How do you know if the WebCompanion.exe process running in the background is malicious or genuine? This article should give you all the answers that you need regarding the WebCompanion.exe process.
What is WebCompanion.exe?
The WebCompanion.exe process, also known as Web Companion or Adaware WebCompanion, is a software component of the Web Companion, Ad-Aware Web Companion, or Lavasoft Software Canada by Lavasoft or Adaware. The WebCompanion.exe file is a genuine system process found on Windows computers.
Lavasoft's Web Companion has replaced the previous Ad-Aware Security Toolbar last September 2014. Web Companion is a free software that provides real-time cloud-based analysis of every URL that you type into your web browser's address bar. This handy tool works with the Internet Protocol (IP) stack at the Transmission Control Protocol (TCP) level to scan newly-entered URLs and compare it to the cloud-based Malicious URL (MURL) data and logic gathered by Lavasoft, Malware Domains, Avira, and other security services to automatically warn the user when they are accessing unsafe websites. Lavasoft is the pioneer when it comes to anti-spyware commercial applications and has been providing free anti-malware programs since 1999.
When you check WebCompanion.exe, you should see that it is digitally signed by Lavasoft Limited. The WebCompanion.exe file is saved in the C:\Program Files (x86)\Lavasoft\Web Companion\Application\ folder.
When you set up Lavasoft, the application creates a startup registration point in the Windows system in order to automatically launch when the user boots up the computer. After installation, the app adds a Windows Service designed to run silently in the background. Stopping the service manually will cause the program to stop working properly. The program also includes a background controller service that is designed to automatically run. Delaying the launch of this service can be made possible through the service manager. A scheduled task is created in the Windows Task Scheduler in order to start the program at different scheduled times, depending on the version of the program you installed.
Is WebCompanion.exe a virus?
WebCompanion.exe is a genuine Windows process that is associated with Lavasoft's Web Companion software. However, we all know that any process can be imitated by malware, so there is a chance that WebCompanion.exe could be a virus.
How do you know if WebCompanion.exe is malicious? When you see two WebCompanion.exe processes running under Task Manager, one of them is most likely fake. You might also notice some strange things happening when the process is running, such as pop-up banners and persistent websites, sluggish performance, and freezing.
Another indication of a problematic or malicious WebCompanion.exe process is when you get various errors, such as any of the following:
WebCompanion.exe Application Error.
WebCompanion.exe failed.
WebCompanion.exe has encountered a problem and needs to close. We are sorry for the inconvenience.
WebCompanion.exe is not a valid Win32 application.
WebCompanion.exe is not running.
WebCompanion.exe not found.
Cannot find WebCompanion.exe.
Error starting program: WebCompanion.exe.
Faulting Application Path: WebCompanion.exe.
webcompanion.exe has encountered a problem and needs to close. We are sorry for the inconvenience.
webcompanion.exe – Application Error. The instruction at "error code" referenced memory at "error code". The memory could not be "read/written". Click on OK to terminate the program.
Web Companion has stopped working.
End Program – webcompanion.exe. This program is not responding.
webcompanion.exe is not a valid Win32 application.
webcompanion.exe – Application Error. The application failed to initialize properly (error code). Click OK to terminate the application.
So, if you're experiencing any of these errors or you suspect that the WebCompanion.exe is malware-in-disguise, you need to safely remove it from your computer as soon as you can. When we say safely, it means that you can't abruptly stop the process because you'll probably trigger more errors if you do. You need to follow the steps above to completely remove WebCompanion.exe from your PC.
How to Remove WebCompanion.exe?
Removing a malicious WebCompanion.exe file is not an easy task because the malware drops pieces of software in various system folders. The malware takes advantage of the administrative permissions granted to the security software associated with the WebCompanion.exe process. Hence, you need to be thorough when eliminating this malicious software in order to prevent it from coming back.
To delete the WebCompanion.exe file, follow the steps below:
Step 1: Quit the WebCompanion.exe Process.
The first thing you need to do is to kill the malicious process under Task Manager. If you have two instances of the WebCompanion.exe process running, right-click on each of the processes and click Open file location. If the file is located in the C:\Program Files (x86)\Lavasoft\Web Companion\Application\ folder, then it is legitimate. If the file is located somewhere else, then that is malicious. Click on the malicious WebCompanion.exe process and select End task.
If you're having trouble ending the task, you might need to boot into Safe Mode and do the troubleshooting from there.
Step 2: Uninstall Lavasoft.
After you have killed all the processes associated with WebCompanion.exe, the next step is to uninstall the malicious app. Navigate to Control Panel > Programs and Features, then look for the Lavasoft program that you want to remove from your computer. Select that program and click on Uninstall. Wait for the process to be completed before proceeding to the next step.
Step 3: Scan Your PC.
Once you have uninstalled the main malicious app, run a scan of your entire system to check if there are any other threats lurking somewhere. Use your anti-malware program to get rid of any threats detected and delete all infected files using a PC cleaning software.
Step 4: Restart Your Computer.
Once you have gotten rid of all the threats on your computer, give it a fresh start by rebooting the system.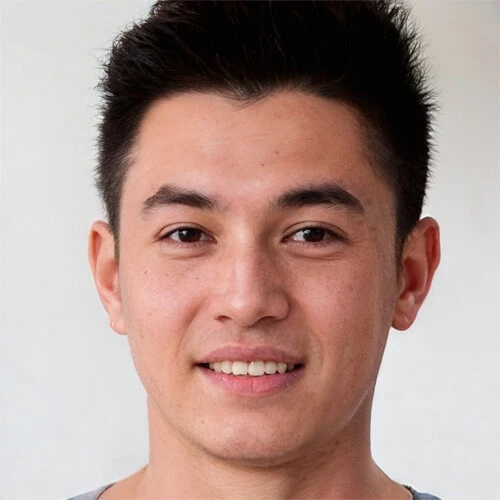 Vic is a search engine optimization expert, helping to optimize websites to make them more user-friendly. He's been in the industry for more than 10 years, and his work speaks a lot about his experience and expertise in the IT and digital marketing fields. 
Vic is the one in charge of keeping our website running smoothly and efficiently, to make sure that our readers have a wonderful experience while visiting the website. He's good at troubleshooting errors and fixing Windows issues that come up either when playing games or working on the computer. 
Vic is a certified gadget freak who feels the need to surround himself with cutting-edge technology. And this passion has helped him a lot in creating content that informs and guides users on using and troubleshooting the latest technology. He is an avid researcher who is always hungry for the latest news and updates on the most cutting-edge technology.