Ransomware has been running rampant these days, with the number of attacks growing by the minute. This malware is so insidious because it encrypts the affected computer's files and holds them hostage until the user agrees to pay the ransom money, which is usually in Bitcoin or other cryptocurrencies.
Because of these, security experts have started creating various decryption tools to combat ransomware. If the victims are able to decrypt the encrypted files, they no longer have to pay the ransom money, which would ultimately fund other criminal acts by the attackers. One of these decryption tools is the STOPDecrypter free decryption tool created by security expert and ransomware hunter, Michael Gillespie.
Michael Gillespie has been working on analyzing various kinds of ransomware and came up with this decryption tool to decrypt files that have been infected by the STOP ransomware. And the STOPDecrypter.exe is an executable file necessary for the proper functioning of the STOPDecrypter free decryption tool.
What is STOPDecrypter.exe?
STOP Decrypter was created in the time when STOP ransomware was one of the most prolific ransomware that has been causing chaos in the internet security industry. The STOPDecrypter.exe file is associated with this decryption tool and it is used to recover the files encrypted by the ransomware.
However, STOP decrypter is no longer working. This tool is no longer able to decrypt files affected by the Djvu or STOP malware variants because cybercriminals have started to implement stronger encryption algorithms and online keys, instead of the offline keys being used before that were easily decryptable. The latest version of STOPDecrypter.exe is STOPDecrypter v2.1.0.9.
Because of the encryption and coding changes made by the cybercriminals, the STOPDecrypter tool is no longer supported and has been discontinued. It has now been replaced by the Emsisoft Decryptor for the STOP Djvu Ransomware variant. This new decryption was developed by Emsisoft in coordination with the same malware expert who developed STOPDecrypter, Michael Gillespie. This decryption tool works for ransomware variants that have released recently.
What Does STOPDecrypter Do?
STOPDecrypter.exe can be used to remove the encryption of the STOP ransomware and recover all photos, documents, music, video, and other files for free. This tool used to work for files that have encrypted by the old STOP ransomware and some older variants. Unfortunately, trying to decipher the newest versions is impossible because the encryption process can be done only with offline malware versions. Starting with the Gero ransomware, Coharos ransomware, and Hese ransomware, the tool is no longer effective.
Is STOPDecrypter.exe a Virus?
When you see the STOPDecrypter.exe process running in the background under Task Manager, you need to investigate first where the process came from. If you have the decryption tool installed on your computer, then the process might be related to it. But if you have no such program installed on your device, then you're probably looking at malware.
Along with the presence of this unfamiliar process, you might also notice some symptoms that indicate malware infection, including:
Slow computer
Blue screen of death (BSOD)
Programs opening and closing automatically
Lack of storage space
Suspicious modem and hard drive activity
Pop-ups, websites, toolbars, and other unwanted programs
Outgoing spam
If this is the case, you need to remove the malware from your computer before it causes permanent damage to your system.
How to Remove STOPDecrypter?
If you suspect that the STOPDecrypter.exe process on your computer is a type of malware, getting rid of it should be your utmost priority. Unfortunately, the STOPDecrypter.exe removal process is not as simple as those of lesser dangerous malware. You need to get to the main malware and remove it completely using a reliable anti-malware tool. If you have trouble uninstalling it, kill all the STOPDecrypter.exe processes first before you proceed with the uninstallation.
Once you have uninstalled the main malicious app, go through each of the folders on your computer and delete all files associated with STOPDecrypter.exe. The easiest way to do this is by using a PC cleaning software to make sure that you don't miss any leftover files.
STOPDecrypter might be a bit harder to deal with, so you can refer to our malware removal guide (insert malware removal guide here) to make sure you don't skip any steps that would lead to future re-infection.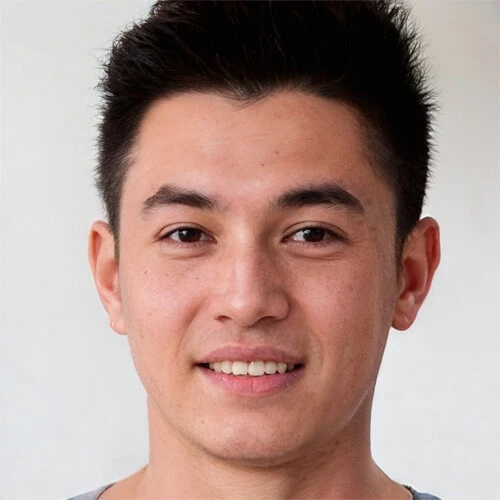 Vic is a search engine optimization expert, helping to optimize websites to make them more user-friendly. He's been in the industry for more than 10 years, and his work speaks a lot about his experience and expertise in the IT and digital marketing fields. 
Vic is the one in charge of keeping our website running smoothly and efficiently, to make sure that our readers have a wonderful experience while visiting the website. He's good at troubleshooting errors and fixing Windows issues that come up either when playing games or working on the computer. 
Vic is a certified gadget freak who feels the need to surround himself with cutting-edge technology. And this passion has helped him a lot in creating content that informs and guides users on using and troubleshooting the latest technology. He is an avid researcher who is always hungry for the latest news and updates on the most cutting-edge technology.