The Ako ransomware is a type of data encrypting ransomware that was very active in 2019. Cybersecurity researchers believe that it is a variant of the MedusaLocker ransomware that was also very active in the same year.
Ako Ransomware Description
The Ako ransomware was created with one goal in mind; to extort money from victims whose computers have been infected. The ransomware will secretly decrypt all the files on a victim's computer and only after it is done does it display a text or a banner describing the ransomware terms and conditions. Users who fail to pay the amount request have their files locked down in perpetuity. The hackers can also choose to destroy the files or leak them to the public.
When the ransomware enters the victim's computer, it scans files that are most commonly used and encrypts them. Decrypting the files is very difficult and there is no known way of recovering files that have been decrypted by the ransomware, except by paying the ransom.
How to Remove the Ako Ransomware
Removing Ako ransomware is no walk in the park as there are currently no decryptors that can get your data back after the ransomware has encrypted them. That said, it doesn't mean that you are completely helpless on the matter. You may never recover your files unless you pay the ransom, but you can definitely remove the malware from your system and prevent further infections by taking preventive measures. Here are a few things that you can do to eliminate the threat posed by the notorious Ako ransomware:
1. Use a Powerful Anti-malware
A powerful anti-malware solution such as Outbyte Anti-Malware will get rid of most malware that will infect your computer. It will also keep the defenses up so that it becomes very hard for any malware to infect your computer in the first place.
You probably have a free anti-malware solution on your computer as we speak, but the truth is it won't be of much help when it comes to countering well-crafted malware such as the Ako malware. What you need is a solution that has been tested time and again and proven to be effective at warding off threats against your PC.
2. System Restore
System Restore is a Windows process that returns a computer to an earlier functioning state. It is very handy especially because the process does not affect the performance of a computer in any negative way. It just removes settings and apps that were installed after a designated period of time. Be advised that System Restore only works if you have a restore point already on your computer. If you don't have one, you can proceed to the other steps identified below. Here is how to use System Restore on a Windows 10/11 computer:
On the Windows search box, type 'control panel'.
On the Control Panel search box, type 'recovery'.
Go to Recovery > Open System Restore > Restore system files and settings.
Click Next.
From the list of the restore points available on your computer, select Scan for affected programs. This will show you all the programs that will no longer be available once the system restore process is complete.
After agreeing to deleting certain items, click Close > Next > Finish.
Using System Restore can remove any problematic apps from your computer. It will, however, not help recover any files that might have been encrypted by the Ako ransomware.
3. Reset Your Computer
What is a computer reset? A PC reset involves removing all the apps and settings from a computer and reverting it to its default state. It is a great way of removing any problematic apps, especially if they are hard to find, or if other methods have proven ineffective. Here is how to reset your Windows PC:
Go to Start > Settings > Update & Security > Recovery.
Open Recovery settings
Under the Reset this PC button, select get started and choose from the options.
You can choose to either save your files or removE everything.
Alternatively, you can reset your computer from the sign-in screen. Here are the steps:
Press the Windows logo + L key to get to the sign-in screen. Now, restart your computer by pressing the Shift key as you select the Restart option from the Power button.
Your computer will restart and show you the Windows Recovery Environment.
On the Choose an option screen that appears, select Troubleshoot > Reset this PC. From here, you can now follow the onscreen directions.
In case your computer is infected by the Ako ransomware, there is no point in keeping your files because it is darn hard to decrypt them.
4. Install a Fresh Version of the Windows OS
If you did everything to free your computer from the Ako Ransomware infection, then you can choose to install a fresh version of the Windows OS using a media creation tool. Here are the steps to take:
Find a working PC and navigate to the Microsoft download site.
Download the Microsoft Windows 10/11 creation tool and run it as administrator.
Select to Create installation media for another PC.
Choose the language, edition and the architecture of your choice (64-bit or 32-bit).
Follow the onscreen directions to create the installation media, and then click Finish.
Insert the installation media (bootable device) on the computer that you want to repair. Turn it on to get to the initial setup screen.
On the setup screen, select your preferences, such as language, and then click Next.
Select Repair your Computer. From here, you can select to either install a fresh version of Windows or simply perform a system restore that will remove any updates, apps or settings that may be causing your computer to behave in unexpected ways.
Note that some computers won't display an initial setup screen when the installation media is inserted. If you experience such a problem, you can consult with your computer's manufacturer on the steps to take.
How Do You Prevent Ransomware from Infecting Your Computer?
Are there any ways that can help you prevent ransomware from infecting your computer in the first place? Yes, there are many steps that you can take to make sure that ransomware such as the Ako ransomware do not come anywhere near your computer. Here are a few of them:
Keep the apps and settings on your computer up-to-date
Malware are good at exploiting vulnerabilities in apps. And while it is a rat race between malware creators and software vendors when it comes discovering security vulnerabilities, it is best to be on the safe side by downloading the latest security patches.
Buy software from trusted vendors
When you buy software from trusted vendors such as Microsoft, they easily take responsibility when anything goes bad. The same cannot be said for pirated software.
Back up your data in a secure hard drive
Do you have any valuable data on your computer? Have you ever thought of what would happen if you could no longer access the said data? If you haven't, then you ought to because hackers will only have power over you if they have something that you cannot get without their cooperation. Take the power away from them by storing your precious data on an external hard drive or on a cloud-based storage service, such as Google Drive.
Watch out for attachments from unknown sources
The most common way that malware such as the Ako ransomware is being spread is by way of attachments on phishing emails. Thus, if you are not sure who the sender of an email is, double check. After all, it is better to be safe than sorry.
Monitor the health of your computer
While an antivirus program will do the most work for you when it comes to monitoring the health of your PC, you also need to look now and then to see if everything is okay. Some malware can disable the protections on your computer, there is therefore reason to be on the lookout for such incidences.
That will be all about the Ako malware. If you have anything to add, a suggestion or a comment, feel free to do so in the comment section below.


If you're running into errors and your system is suspiciously slow, your computer needs some maintenance work. Download
Outbyte PC Repair
for Windows or
Outbyte Antivirus
for Windows to resolve common computer performance issues.Fix computer troubles by downloading the compatible tool for your device.
See more information
about Outbyte
and
uninstall instructions
. Please review
EULA
and
Privacy Policy
.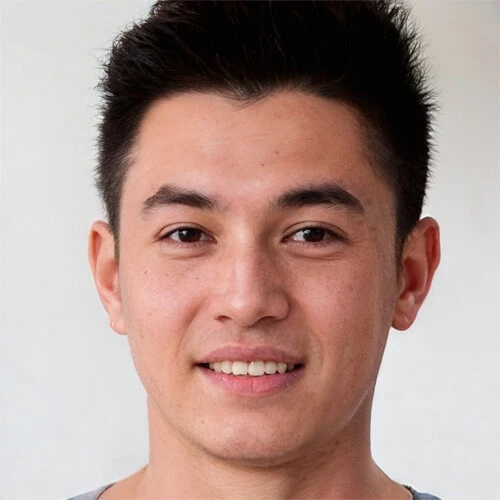 Vic is a search engine optimization expert, helping to optimize websites to make them more user-friendly. He's been in the industry for more than 10 years, and his work speaks a lot about his experience and expertise in the IT and digital marketing fields. 
Vic is the one in charge of keeping our website running smoothly and efficiently, to make sure that our readers have a wonderful experience while visiting the website. He's good at troubleshooting errors and fixing Windows issues that come up either when playing games or working on the computer. 
Vic is a certified gadget freak who feels the need to surround himself with cutting-edge technology. And this passion has helped him a lot in creating content that informs and guides users on using and troubleshooting the latest technology. He is an avid researcher who is always hungry for the latest news and updates on the most cutting-edge technology.